Don't forget — Subscribe on Patreon! Your $5 or $20 or whatever each month helps the hits keep coming. Tell your friends and colleagues!
And you can click here and enter your email address to get every new post emailed to you as it goes up. Tell your friends and colleagues about this too!
Signed copies of the books are in stock! I've also discovered the joys of buying postage online, printing the label myself and putting it in the postbox across the road. Wish I'd figured this out during the Christmas rush. [Royal Mail]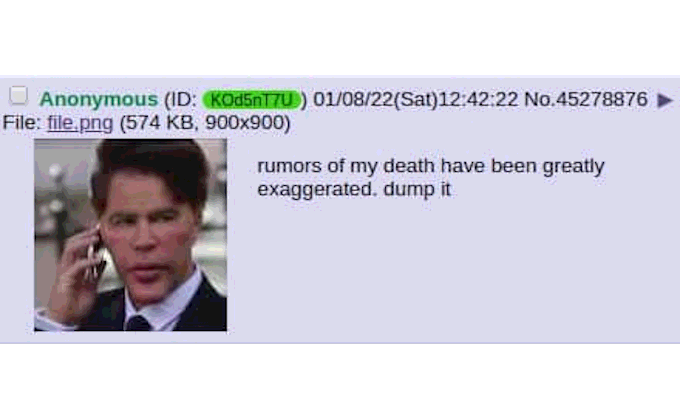 Cerebral caustic
Roche Freedman LLP are known in the crypto world as quite effective lawyers, who've represented plaintiffs bringing suits against Tether and Craig Wright, amongst others.
Roche Freedman's great new idea is Initial Lawsuit Offerings, via subsidiary Ryval — fund lawsuits with tradable tokens, and bet on the suits' outcomes. They plan to offer these tokens to retail buyers. All of the marketing is about the investment potential of these tokens. [Ryval]
I'm pretty sure Roche Freedman's actual intended market here is not the little guys that Kyle Roche talks up to Vice — it's Andreesen Horowitz alumni hoping to indulge their dreams of doing a Peter Thiel and bringing overwhelming legal firepower to bear against their critics. But hoping to deflect the opprobrium that would warrant 'cos it's decentralised.
Roche Freedman are competent enough that I'd assume this is not illegal — but I can say that it absolutely should be. It's a bad idea, but not for them. [Vice]
It takes 0.3 femtoseconds to go from "you just don't get it, blockchains are the state now" to "@fbi mommy the bad man funged my tokens"

— Toby Pinder (@tobypinder) January 2, 2022
Don't take me down to Bitcoin City
El Faro has an interview with Paolo Ardoino of iFinex about El Salvador's Bitcoin Volcano Bonds, to be issued by Bitfinex Securities. [El Faro, in Spanish]
Bitfinex Securities is a subsidiary of iFinex based in a special economic zone in that well-known stable financial centre Kazakhstan, that runs on "the best standards from developed financial centers such as the UK, Singapore, Abu Dhabi and Dubai." US entities cannot buy tokens from Bitfinex Securities. [CoinTelegraph, 2021; Bitfinex]
Bitfinex Securities will open a Salvadoran subsidiary to issue the bonds, which will be sold to investors for dollars, bitcoins and … tethers! I wonder what percentage of sales will be in tethers, and if it's around a hundred percent.
Bitfinex Securities will not charge a fee for this. They're just being nice, see.
Ardoino set up the plan with Yusef Bukele, the president's brother. They were introduced by Samson Mow of Blockstream, who was first invited into the El Salvador Bitcoin project by Jack Mallers of Strike.
Austrian podcaster Anita Posch has written for Bitcoin Magazine on Bitcoin in El Salvador. The article requires hacking your way through some ridiculous Bitcoin boosterism — but it contains some wild nuggets of information. [Bitcoin Magazine]
Techies, brace yourselves: Chivo is apparently storing its data in MongoDB — a NoSQL database, whose selling point is not bothering with the immediate consistency demands of SQL databases. As a sysadmin, I've found that MongoDB is just the thing if you don't really care about getting your data back out again. I cannot overstate the clown-shoes nature of storing financial data in MongoDB. It's web scale!
Posch was told that Conchagua — the volcano that's supposed to power Bitcoin City — is not sufficiently active for geothermal power, despite the fumaroles putting out gas and steam. If it was used for geothermal — or perhaps power from hot springs — the highest theoretical figure I can find says it could produce maybe 13 megawatts. [IADB, PDF, page 30]
President Bukele is convinced Conchagua will be awesome for geothermal power [Twitter] — but it's not clear who told him this. Nobody can find a survey or anything.
Why didn't Strike get the contract to produce the official Bitcoin wallet in El Salvador? Rumour is that they were asking too much money — up to $300 million. El Salvador is a small and poor country with about a thousandth the GDP of the US — $26 billion versus $20 trillion — so this would be like the US government spending $300 billion on something. [BTC21]
The Supreme Court of Justice of El Salvador is looking at suspending the country's extradition treaty with the US — fairly obviously in response to the sanctions against Salvadoran government officials. I hear some crypto guys have been lobbying to get this treaty suspended too. I wonder why. [La Prensa Grafica, in Spanish]
If the signup bonuses listed in the Chivo wallets as "bitcoins" are Bitcoin, then Chivo can't possibly have 3 million users. [Twitter]
There's nothing more libertarian than flying around El Salvador in a military helicopter, like Max Keiser. [Twitter]
I get it now!!! For bitcoiners the word "free" in "free from government" means "free" as in "free beer" not as "free as in freedom".

— 🔥 mxgxw *Señor del Caos* (γ) 🔥 (@mxgxw_gamma) January 8, 2022
My codename's Happy Harry. I'm into CB
Encrypted messenger app Signal has apparently switched on the MobileCoin nonsense I wrote up in April 2021. I am told that it does the basic job of transferring MobileCoins between users. [Wired]
Moxie Marlinspike of Signal tells Wired that the aim is financial privacy — but MobileCoin is barely a crypto. It's a permissioned blockchain with four nodes selected by MobileCoin — the epitome of "it's just a slow database."
Obtaining MobileCoins is still quite complicated. The coins are only traded on FTX and Bitfinex, and volume is negligible. On a phone, you need to buy bitcoins, install another app, Mixin Messenger, and get your MobileCoins from a bot exchange called MixSwap. There's a similar procedure with a different set of apps for desktop. [MobileCoin]
Marlinspike has written quite a good summary of the problems with the marketing initiative known as "Web3." The only issue is the first sentence: "Despite considering myself a cryptographer, I have not found myself particularly drawn to 'crypto'" — just drawn enough to it to put your gratuitous centralised altcoin into your unrelated messaging app. [blog post]
I'm an avid Signal user — it manages all of (a) credibly secure (b) usable by non-techie humans! (c) has a large network. MobileCoin is just severely disappointing.

The lager seemed poisoned. It was no matter of small consequence
The Mozilla Foundation, who make the Firefox web browser, have accepted donations in cryptocurrency since 2014. I wrote about this in Attack of the 50 Foot Blockchain, chapter 7 — and how putting the word "Bitcoin" on the front page of the donation site, rather than in a back page somewhere, reduced total donations.
In late December, Mozilla tweeted publicising the fact that they accept cryptos. [Twitter] A lot of people got the impression that this was a new thing — and rose up in outrage. This included Netscape senior developer and Mozilla founder Jamie Zawinski, who is not a fan of the cryptos — "Everyone involved in the project should be witheringly ashamed of this decision to partner with planet-incinerating Ponzi grifters."
Anyway, Mozilla came to their senses and have switched off the cryptos for the time being. [blog post; Twitter]
If you need to dispose of your toxic crypto waste safely, the Wikimedia Foundation and the Internet Archive still accept them. The Internet Archive is worryingly into cryptos, but Wikimedia shoved the bitcoins off to the bottom of a back page. [Internet Archive; Wikimedia]
it's wild how many web3 theory blog posts are out there. imagine if those people were writing HTML

— return to the source (@htmlenergy) January 2, 2022
No, the Kazakhstan riots weren't because of Bitcoin mining
In Kazakhstan, the people are rioting. The government switched off the Internet on 5 January — and 12% of Bitcoin hash rate disappeared immediately. Decentralised! [Fortune]
Bitcoin probably didn't cause the riots — despite a pile of news stories saying so, and the Kazakh government trying to blame the bitcoiners. I think it was more of a second-last straw.
Bitcoin mining used about 1000 MW. This was straining Kazakhstan's crappy power grid — and then two power plants, supplying 1000 MW, coincidentally went offline as well. This led to blackouts.
Vehicles in Kazakhstan run on liquefied petroleum gas (LPG) — propane and butane — because it was, until recently, artificially cheap. The government removed price controls on LPG, to stop it being smuggled out for resale in other countries.
Fuel prices went through the roof, and the people rioted. But the root cause is that the government is authoritarian, and crappy. Fuel prices were just the last straw. [Eurasianet]
… oh my god Marx actually *did* predict NFTs. pic.twitter.com/Am2ev3vje9

— Erika Propeller 🏳️‍⚧️ (@open_sketchbook) January 3, 2022
Craigness
Craig Wright has offended the money. Somehow I missed that the Crypto Open Patent Alliance (COPA) — founded by Jack Dorsey of Square/Block in 2020 with several other large crypto companies [COPA] — is suing Craig Wright to establish that he is not Satoshi Nakamoto, and has no right to be throwing lawsuit threats about as if he is.
COPA sued Wright in early 2021. Wright attempted to have parts of the suit thrown out, but he was ruled against in December. "Since about 2016 the defendant has publicly claimed to be Satoshi Nakamoto. This claim has been brought in order to test those assertions," said His Honour Judge Paul Matthews. [The Register; BAILII]
W&K Info Defense Solutions, as represented by Roche Hoffman for the estate of Dave Kleiman, want $43 million in pre-judgement interest back to 2013 from Craig Wright, based on a Florida precedent that interest can apply starting from the original date of conversion. This is on top of the $100 million that the jury already awarded the company. [motion, PDF]
The Kleiman team has asked for a partial retrial, claiming violations of a court order during the proceedings. The court had struck almost all evidence concerning Dave and Ira's relationship, but they claim Wright's team played on this relationship repeatedly. [motion, PDF; CryptoNews]
Crypto, and especially Tether, critic Bennett Tomlin has a new paid newsletter — FUD Letter. The first edition is about Craig Wright. [Twitter; blog post]
What is it about cryptocurrency that convinces enthusiasts they are uniquely qualified to correct experts in other fields? Seriously 10/10 randos declaring that I need to Google virology have laser eyes, incessantly post about ethereum or whatever, & ooze palpable insecurity.

— Dr. Angela Rasmussen (@angie_rasmussen) January 2, 2022
Regulatory clarity
SEC hits the old ICOs again! This time, it's Craig Sproule, Metavine and Crowd Machine, which ran from January to April 2018. The settlement is a $195,047 penalty, with disgorgement, interest and further penalties to follow. [press release; complaint, PDF]
Polymarket discovers that if you offer a prediction market on commodities, that's a futures market offering binary options. The CFTC expects you to register. Blockratize, d.b.a. Polymarket, have been fined $1.4 million. [CFTC; order, PDF]
WazirX, the Indian crypto exchange owned by Binance, just got busted for 405 million rupees unpaid sales tax. The Mumbai GST Commissionerate has recovered 492 million rupees from them, including the penalty and interest. The Directorate General of GST Intelligence has searched the offices of "around half dozen" other crypto companies, and found another 700 million rupees' tax evasion. GST on cryptocurrency sales is 18%. [press release; Economic Times]
RAB, Estonia's anti-money-laundering bureau, has put out a report noting that the country is vulnerable to crypto money laundering. One reason they know this is a massive issue with crypto money laundering from 2018 to 2020. [Bloomberg; report, in Estonian, PDF]
Jacob Silverman sends Freedom of Information requests to various regulators concerning Cumberland,  Alameda and USDC — and gets back law enforcement exemption notices. I wonder what could be going on. [Twitter]
i mentally autocorrect "community" as "bagholders"

— 찌 G 跻 じ ( 𝙃𝙚𝙣𝙩𝙖𝙞, 𝙎𝙚𝙣𝙥𝙖𝙞 ) (@DegenSpartan) December 31, 2021
All these fads, it's shoulder pads
Someone outdid Gamer Girl Bathwater — influencer farts in a jar, as NFTs. [Metro]
"I never thought grifters would NFT my face," sob EFF activists who spent 2021 pumping crypto bollocks as absolutely hard as they could. [Daily Beast]
Hot on the trail of declaring the adverts on your expensive device are compulsory, Samsung has promised a "groundbreaking" new feature for its televisions: NFT support. It's not clear precisely what this will be — only that it'll suck. [The Verge]
NFT founders understand that NFTs are a completely centralised system, and you can just demand the central platforms block sales of your stolen monkeys. [Twitter, archives]
"As we all know, video games and video gamers must be defeated at all costs. This is why we must stop at nothing to combine video games with NFTs." [Hard Drive]
Daily Mash: Man explaining non-fungible tokens to date still thinks he could score. [Daily Mash]
Me on NTD talking about NFTs. [YouTube, 6:02 on]
— Trolly McTrollface 🌷🥀💩 (@Tr0llyTr0llFace) May 4, 2021
Things happen
Kosovo bans crypto mining after blackouts. Argentina considers shutting down bitcoin mining due to blackouts. Other countries pushing miners out include Iran, Sweden, Iceland and Abkhazia. [BBC; La Politica, in Spanish; Fortune, paywalled]
Moshe Hogeg is an Israeli crypto entrepreneur who was arrested in November. After Hogeg was arrested, Celsius CEO Alex Mashinsky claimed to have barely known him. Of course, they've worked together since at least 2018. [Substack]
PayPal is toying with the idea of its own stablecoin — Bloomberg found some code and images in the PayPal iPhone app. Apparently it was a hackathon idea — a quick experiment — with no plans or timeline as yet to take it live. [Bloomberg]
Crypto firm BTCS has offered to pay dividends in bitcoins — a "bividend." FT looks at the numbers — and works out that, whereas the company is using its stockpile of ether for staking on the planned Ethereum 2 network, their bitcoins are just sitting there in a lump and not generating income. So the company is dumping their holding on their shareholders. "An asset with value, but no purpose." [FT, paywalled]
From 24 January 2022, South Korean exchange Coinone will only allow cryptos to be withdrawn and sent to an address on a fully KYCed system. That is, you cannot withdraw your cryptos to self-host your keys. [The Block; Coinone, in Korean; Coinone, in Korean]
"Lying on the floor was a dead man, in a baseball cap and 200 dollar shirt, with a DMCA takedown request in his heart. He was withered, wrinkled, and loathsome of visage. It was not till they had examined the blockchain that they recognized who it was"

— A GOD DAMN HORSE (@AGODDAMNHORSE) January 7, 2022
Hot takes
Jamie Zawinski, the aforementioned co-founder of Mozilla, wants to tell you about how cryptocurrency started with the most odious cypherpunk libertarians, and hasn't improved. [blog post]
A not so gentle intro to web3: Almost everything web3-related is a grift based on getting people to buy crypto. [blog post]
Donald King: "Spotting Reactionaries: Austrians, goldbugs, and cryptocurrency shills" — with a list of this cluster's favoured conspiracy theory tropes. These are the people I was talking about in chapter 2 of Attack, and that David Golumbia was talking about in The Politics Of Bitcoin. [blog post]
Amy Castor's getting back into posting. Here's her latest newsletter. [Amy Castor]
https://t.co/YMsyg4KkQF pic.twitter.com/sYsoxQ3JsN

— Elizabeth Sandifer (@ElSandifer) January 3, 2022
*after tenderly leading to a rigged casino table and telling you there's no downside* do your own research

— JacobSilverman.shill (@SilvermanJacob) January 7, 2022
Your subscriptions keep this site going. Sign up today!