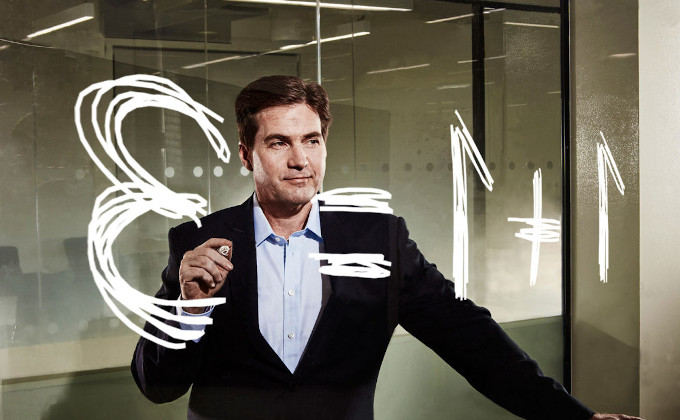 Craigness
The idiot saga of Kleiman v. Wright ended with a whimper on 6 December 2021, with a jury verdict in favour of W&K Info Defense Research, LLC — which was awarded $100,000,000 compensatory damages. The jury was deadlocked, but finally agreed on this one of the twenty-odd questions before them. So that's it. [Jury verdict, PDF]
Craig Wright heralds this $100 million loss as a "victory," and says he won't be appealing. I suppose not being up for 500,000 bitcoins that he doesn't control is a win. The Court has reserved the right to award attorney's fees — remember that Wright already had fees awarded against him personally for his behaviour during this trial. [final judgment, PDF]
Blithering idiots are claiming this proves Wright is Satoshi, which was not a question that was considered in this trial.
Andrew O'Hagan, who wrote a biography of Wright — that I drew on extensively for the Craig Wright section in Attack of the 50 Foot Blockchain, chapter 6 — still wants the Kleiman estate to pay for his costs defending against an intrusive deposition, and which a UK court has already ruled they owe him. Kleiman paid £34,988, and still owes £92,707. "Everything about Plaintiffs' attack on O'Hagan's privileges and privacy was 'contentious, oppressive, and burdensome' – to say nothing of costly." Magistrate judge Bruce Reinhart has recommended the court deny O'Hagan's motion, as O'Hagan is already pursuing the debt through the Florida courts. [document, PDF; order, PDF]
Baseball hatted, blue capped
Smaller sports teams remain desperate for sponsorships — and dodgy crypto is here to help! Australian Baseball League team Perth Heat plans to pay its players in Bitcoin. The ABC blatantly took the piss: [ABC]
Heat chief executive Steve Nelkovski spoke vaguely about the "mindset that Bitcoin imparts" and how that "will be felt by our players, coaches, staff, and our loyal fan base".
You can be paid in bitcoins in Australia, but it takes more than a press release to arrange. If there is a proper arrangement to pay wages in cryptocurrency, then the employee can be hit by Fringe Benefits Tax — a flat 47.5% — on their pay packet. [ATO]
The Guardian notes that this is a sponsorship deal — but not who it's with. [Guardian, archive] The CEO, Steven Nelkovski — who used to be a property developer — has laser eyes in his Twitter profile picture, though. [Twitter, archive]
Perth Heat is a relatively successful club — though the 2021–22 season was just cancelled in its entirety due to the COVID pandemic, after 2020–21 was already cancelled. I expect some sponsors are most welcomed … even these ones.
The team's official Twitter speaks of "orange pilling" the team, and giving them copies of The Bitcoin Standard. [Twitter]
Regulatory clarity
Yesterday was the stablecoin hearing in front of the US House Banking Committee! There wasn't much going for the throat this time around — not like the 2019 Libra hearings — but it had its moments. New York Magazine Intelligencer's writeup is fun. Sam Bankman-Fried of FTX has decentralised his shoelaces. [New York; Twitter]
Bank of Thailand senior director Chayawadee Chai-Anant on cryptos: "We don't want banks to be directly involved in digital asset trading because banks are (responsible) for customer deposits and the public and there is risk." [Reuters]
In Japan, stablecoin issuers will have to be banks or wire transfer companies, with harsh anti-money-laundering provisions in place. The Financial Standards Authority will propose legislation in 2022. [Nikkei Asia, archive]
The current version of India's forthcoming crypto bill includes a "general prohibition on all activities by any individual on mining, generating, holding, selling, (or) dealing" in digital currencies as a "medium of exchange, store of value and a unit of account." [NDTV]
Bank for International Settlements: DeFi risks and the decentralisation illusion — ignore what a given entity calls itself, and look at the people and the flows of cash. [BIS, PDF]
The SEC charges Ryan Ginster for stealing $3.6 million with two crypto scams, MyMicroProfits.com and Social Profilmatic. Ginster "promised astronomical rates of return by falsely claiming returns through, amongst other activities, purported 'cryptocurrency trading and advertising arbitrage.'" Spurious claims of "arbitrage" have been the favourite of Ponzi schemes since Ponzi himself. [SEC press release; complaint, PDF]
Crypto adverts on the London Underground are finally under investigation by the Advertising Standards Authority — even as Transport for London insists that the ads for blatant fly-by-night scams are just fine. TfL is strapped for cash — write to your MP suggesting the government fund them properly — but it'd be nice if they weren't this strapped. [BBC]
Putta block
Kickstarter is going "blockchain"! They're starting a subsidiary to develop Kickstarter-but-it's-blockchain, with a view to moving the main company to said blockchain.
There is no detail on why this is a good idea — certainly not in the official announcement, which handwaves about "a more open, collaborative, and decentralized future." The best guess anyone has is venture capitalist buzzword compatibility.
This is a good example of how interest in "enterprise blockchain" correlates extremely closely to whether Bitcoin is bubbling right now. The worst part is that, for the moment, Kickstarter is still the least sketchy of the crowdfunding sites. [Kickstarter; Bloomberg]
Deloitte got a blockchain trial into part of the supply chain for the construction of the UK's HS2 rail project, and are now crowing that HS2 uses blockchain! HS2 Ltd "head of innovation" Howard Mitchell literally claimed that the blockchain would trace "every single item, even down to a lowly bolt." Will every bolt have a QR code or RFID or something? [New Civil Engineer]
The Register: The dark equation of harm versus good means blockchain's had its day. Put crypto back in the crypt. The article is filed under "databases." [The Register]
"Blockchains don't solve problems that are interesting to me" — a polite way of saying "LOL, this trash just doesn't work for any of the claimed payment cases." [blog post]
Lie dream of a casino soul
Australian exchange MyCryptoWallet has collapsed. Users had had trouble cashing out for several months, and founder Jaryd Koenigsmann called in receivers on 3 December. The Australian Securities and Investments Commission had received multiple complaints about MyCryptoWallet. But, not to worry! MyCryptoWallet "utilises the transparency of Digital Currency together with the power of Blockchain distributed ledger technology to make your wealth more secure and traceable than a bank vault." [AFR]
Australian crypto exchange ACX, which had been troublesome for several years — and which I wrote about in 2018 — finally stopped working in 2020. Administrators are pursuing the owners, Blockchain Global, for the missing bitcoins, "claimed to be sitting on a stolen laptop overseas." [SMH]
The ABC has a good piece on crypto scams in Australia. [ABC]
The BitMart exchange got hacked for $150 million of cryptos — mostly ether, plus various tokens on Binance Smart Chain. PeckShield noticed first, BitMart confirmed the hack to The Block. [Twitter; The Block]
Amazon Web Services region US-East-1 went down on Wednesday around 15:30 UTC, and took large chunks of the Internet with it — least being the totally decentralised exchange dYdX. "Decentralised" only ever meant "can't sue me, bro." [Vice]
Things happen
AAA game developer Ubisoft is offering NFTs for gaming items: Ubisoft Quartz! A completely non-precious crystal. The items will be stored on the Tezos blockchain. You need to provide your own crypto wallet software. If you want to sell an item, you pay a fee to whatever exchange you're on, and also an arbitrary fee to Ubisoft. The FAQ speaks of how privacy-friendly Ubisoft Quartz is — so very privacy-friendly that it isn't available in the European Union, due to the GDPR. Ubisoft's promotional video got 1,000 likes and 31,000 dislikes on YouTube before the company delisted the video. [Ubisoft Quartz FAQ, archive; PC Gamer]
The UK Spar convenience store chain has been running a trial of enterprise Bitcoin — with central office IT and cash registers in the stores having been locked up by ransomware. [BBC]
Sushiswap is a human centipede ouroboros of scammers scamming scammers scamming scammers. Rekt.News has a farrago of tawdry gossip from inside this trustworthy financial institution of flawless repute. [Rekt.news]
Of course there's a coin for Unvaxxed Sperm. It's a Safemoon fork. [Vice]
The Daily Telegraph's Alex cartoon gets how crypto works. [Alex]
The Eastern Caribbean Central Bank has launched its DCash CBDC in two more member countries, Dominica and Montserrat, as part of the system's twelve-month pilot, started on 31 March. [ECCB]
Peacecoin: an untradeable pseudo-cryptocurrency run as an MLM pyramid scheme selling precious metals, set up by a Scientologist who is also a senior minister in the Nation of Islam. You can shout "BINGO!" now. [Scientology Money Project]
Living on video
Bitcoin is not a neo-Nazi subculture — but neo-Nazis sure do like their bitcoins, 'cos they keep getting kicked off other payment channels. Michael Edison Hayden and Megan Squire of the SPLC have written about Bitcoin and Nazis: How Cryptocurrency Revolutionized the White Supremacist Movement. I helped a bit: "Bitcoiners will simultaneously deny they have Nazis (which they observably do), and also claim it's an anti-bitcoin lie, and also claim it's good that anyone can use Bitcoin." Coiners will go into high dudgeon about this piece, even though Hayden is himself an ETH holder. [SPLC]
Slate did a nice article on the Wikipedia NFT, with quotes from me. [Slate]
"El Bitcoin falló en El Salvador", resume escritor especializado en criptomonedas a 3 meses de vigencia de la ley — my Foreign Policy article on Bitcoin City, summarised in the local papers. [Elsalvador.com, in Spanish]
El Confidencial: Compraron bitcoin por la libertad; ahora van a financiar a un "dictador" latinoamericano — with quotes from me. [El Confidencial, in Spanish]
The podcast Behind The Bastards is a catalogue of scams and scammers. The host, Robert Evans, likes my book, and I'm all over the cryptocurrency episode! IHeartRadio blocks the UK, but the Podbay URL works and you can even just download the MP3. The crypto bit starts around 9:00. [iHeartRadio, Podbay]
most cryptobros have literally no idea hiw computers work, exhibit one billion pic.twitter.com/EzJX4eLBWN

— hoydenne (@iridienne) November 29, 2021
The iPhone is barely older and yet I don't remember seeing a "What is an iPhone?" article in almost a decade.

Look at the coverage of the Beeple NFT. Not one journalist save @ahcastor and @davidgerard thought to do anything but point the microphone at him and let him talk.

— The Wizard of sha256 (@HellgallopJack) December 6, 2021
crypto is a bold attempt to replace markets that form naturally via the creation of economic value with markets that form artificially via price manipulation

— Senior Oops Engineer (@ReinH) December 6, 2021
Hi! I'm from the future! Here's a slide from a pitch deck for a hot new startup. pic.twitter.com/HRVl3XskQa

— Zach Holman (@holman) December 6, 2021
working hard on a future where announcing anything with NFTs or blockchain will instantly be a death sentence for your company

— Tim Weber (@scy) December 9, 2021
The future of the internet is democratizing finance by letting everyone become a highly leveraged derivatives trader on a DeFi exchange. The economy can't be equal until we all teeter on the brink of liquidation. A margin call in every home!

— Jacob Silverman (@SilvermanJacob) December 8, 2021
Most libertarian tweet I've ever seen https://t.co/8RXXoXZYUU

— Guy Freire (@guy_freire) December 7, 2021
Your subscriptions keep this site going. Sign up today!