Incoming FUD!

Tons of it.

Stay focused.#Bitcoin🌎🇸🇻

— Nayib Bukele 🇸🇻 (@nayibbukele) September 6, 2021
El Salvador: one day to go
The Bitcoin Law takes effect tomorrow, and Chivo Wallet goes live! I was on the phone today to world journalists and El Salvador locals, and nobody has a frickin' clue what's going to happen — nothing, a huge mess, or what.
What will not happen tomorrow is a new Bitcoin-based payment system on Chivo that works smoothly, and that people can get onto with no substantial issues and good customer service. This would require the government to have done all the homework that it did none of.
(I already have a podcast interview and a group call scheduled for Thursday to talk about whatever happens on Tuesday and Wednesday.)
Remember how the Finance Minister swore blind that accepting Bitcoin would be "totally and absolutely optional," and President Bukele said the same? "According to Javier Argueta, the legal advisor to the President's Office, all businessmen who do not use the Chivo wallet and refuse to make transactions with Bitcoin face action under such rules as the Consumer Protection Law; referrals will be made." [Twitter, in Spanish]
Of course, not even government offices are the slightest bit set up for Bitcoin as yet, and have no idea what they're doing tomorrow or this week.
I have the Chivo presentation that Mario Gómez posted wallet screenshots from, which many think led to his not-an-arrest. I found it on a public group while he was being detained. It's nothing exciting, just mockups of how Chivo will work for businesses. Apparently this is incendiary information. [PDF]
Mind you, the Bitcoin Law is thoroughly overshadowed by Bukele firing a pile of judges, including the ones investigating him for corruption, and getting a Supreme Court ruling that he can run for President again. Bitcoin fans keep telling me that Bukele isn't really a dictator, technically. [El Salvador Perspectives]
Putta Block.One
You know that $4 billion EOS ICO in 2017, the one so egregious it got into the ICO section of Attack of the 50 Foot Blockchain?
You'll be utterly unsurprised to hear that the ICO did not, in fact, make $4 billion in ether — and that the rumours that Block.One were recycling ETH back into the ICO to pump the price turned out to be true.
So says a new paper from John Griffin of the University of Texas. He's the guy who wrote the papers about Tether pumping the price of Bitcoin. From the EOS paper: [Integra]
These suspicious accounts accounted for almost a quarter of EOS purchases by the end of the crowdsale. A strategy of quickly buying then selling EOS was generally not profitable during the crowdsale period, which indicates that these suspicious accounts were not operating independently. Also, the recycling of Ether into EOS and EOS back to the exchanges and to Ether, is shown to be unlike any other activity by other traders in the EOS crowdsale. In addition, the accounts appear almost solely created for this purpose, unlike other accounts that are widely used for other purposes.
The SEC fined EOS $18 million in 2019 over this particular unregistered offering of securities. I'm wondering what percentage of Block.One's take that $18 million fine actually was now.
Block.One denies everything. [Bloomberg]
On your bike, son
Sports teams who don't get big-money media coverage are perpetually strapped for cash, and in search of a sponsor. This can lead to deals with companies that are not so trustworthy or reliable — such as blockchain companies in need of an image makeover.
Enter the Qhubeka cycling team — or, as it's currently known, Qhubeka NextHash, as changed from Qhubeka Assos just before this year's Tour de France. [press release]
Qhubeka are struggling to pay their riders and staff, because an unnamed sponsor has failed to come through with the filthy fiat — "We have experienced an unexpected delay with partner payments and are currently awaiting the arrival of sponsorship money to reflect in our Dutch bank account to pay August salaries." [Cyclingnews]
The cycling world has had qualms about NextHash for a while now — "A strange tale of cryptocurrency, more offices than employees, and more questions than answers." [CyclingTips; Bicycling]
What does NextHash do? Everything, as far as I can tell from their web page full of extruded blockchain hype product — blockchain KYC, white-label fiat crypto exchanges and OTC trading desks, payment processing, and, of course, a token. There's the minor detail that NextHash has almost no visible online footprint other than their site and some neglected social media. [NextHash]
NextHash, and its founder and CEO Ana Bencic, are slightly famous in London tech circles for their involvement in the collapse of UK training company SkillsMatter — when NextHash failed to come through with £2.5 million in an equity deal, after the contract had been signed. NextHash claim that SkillsMatter's accounts didn't check out as being as promising as they'd been told — did they not look over the accounts before signing? Bencic also has a string of failed companies in Slovenia behind her. [LinkedIn; CyclingNews; Siol, in Slovenian]
Cycling teams have inadvertently signed up with literal Ponzi schemes previously. It's not clear if NextHash is a step up, or even a different thing.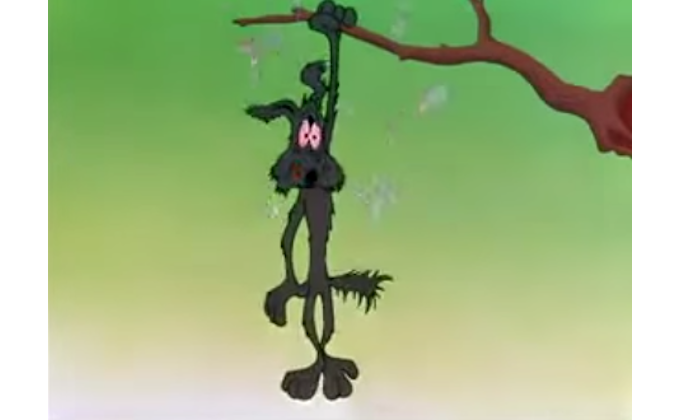 Wile E. Cardano, supergenius
Cardano is primarily a minor altcoin for gamblers, ADA, created for its founders to make money from selling magic beans. You can tell because ADA is nothing but a tradeable token — and almost all of the trading is against Tether, not actual money.
Cardano's marketing pitch is as a genius work of computer science, programmed in Haskell, with extensive academic backing and so forth. While this is the opposite of the Ethereum approach, it's also a study in Worse is Better.
Cardano recently added smart contracts, in the hope of attracting DeFi to their blockchain. Most blockchains just tack on the Ethereum Virtual Machine, to run existing smart contracts written in Solidity — so that DeFi protocols can just run their existing Ethereum system on a new chain. It's a crappy language, but having a standard at all is useful enough.
Cardano doesn't use the EVM — but they're adding an ERC20 Converter Bridge, so you can port your programs over. [CoinRivet]
Unfortunately, there's a problem. Cardano is UTXO-based like Bitcoin, not balance-based like Ethereum — your address doesn't have a "balance," it has the sum of all transactions to date. And Cardano is set up such that any given UTXO can only do … one transaction per UTXO per block. At which point, everyone testing Cardano sees "Transaction fail: UTxOs are being used this block." Flash loans are also impossible, blowing out large parts of DeFi. [Twitter]
Cardano used a highly parallelisable programming language to build a system that can only do one thing at a time. [Reddit]
Multiple actions per block are apparently possible if you order them carefully. One way that ErgoDEX, who are developing the DeFi functionality, do this is to sequence transactions off-chain. That is: the equivalent of a centralised validator node. [Reddit]
A Cardano developer reassures us: Flash loans are bad actually, so us not being able to do them is a feature, and not a show-stopping defect if we want to attract existing DeFi to Cardano. "This is much to do about nothing and is in large part a big misunderstanding from most people." [Reddit]
The developer is entirely correct — "functionality" was never part of the real-world attraction of Cardano. All the l33t computer science is marketing cover for a gambler's minor altcoin.
Boss makes a dollar, I make a Diem
After The Block's revelations about Facebook looking to dump Diem, formerly Libra, in the desperate hope of being able to do their Novi wallet at all, David Marcus did an interview with Bloomberg TV. [Bloomberg]
The interview put The Block's claims to Marcus (without naming The Block); Marcus didn't confirm any of them as such, but he didn't deny them, either. I get the impression The Block's article was 100% accurate: [The Block, paywalled]
Novi Wallet is ready to release to the public. Novi totally won't abandon the zombie Diem Association — except, you know, as an absolute last resort.
Changing Novi to use actual dollars instead of dollar-substitute stablecoins would completely miss the point, and not let Novi do any of the great things it was created to do — none of which Marcus detailed.
Marcus insists Diem is doing things, though he didn't say what they were.
Stablecoins are every bit as good as a bank account, except in tawdry details like consumer protection: "We believe that the structure of Diem's reserves are actually best in class out there, it's probably safer than any deposit with any wallet out there, and if there wasn't FDIC insurance for your bank account, probably safer than a bank account deposit!" … yeah.
You can use Facebook's Novi wallet for, uh (casts about frantically) NFTs! Yes! "No immediate plans that I can talk about, but we're definitely thinking about this."
CBDCs will be good news for cryptocurrency.
Marcus was asked about Mark Zuckerberg's plans for the Metaverse — the idea of using an Oculus Rift headset to attend stultifying office meetings that should have been Zoom calls. It "needs really seamless transfer of value," because of course it does. Novi fixes this! NFTs are just the thing for the Metaverse!
Microcap
Everyone's favourite Bitcoin stealth-ETF MicroStrategy is being delisted from the S&P Small Cap 600 index. Why? It's "no longer appropriate for the index." This does not mean that MSTR is moving to the Mid Cap 400, despite the stock's increased market cap in the past year. [Dow Jones press release]
MSTR is in various indexes. [Investing.com] About 40% of all stocks in an index are owned by companies and funds that follow the index; when a company is removed, all those holders dump the stock. This is why MSTR company directors and officers have been cashing in while they still have that liquidity. [NASDAQ]
MicroStrategy has just transferred 92,079 BTC to a new LLC, to be called MacroStrategy — possibly in the hope that they can dump the coins without filing with the SEC. [WSJ, paywalled; LiveMint]
There have been multiple corporations called "Macrostrategy," but I haven't found any with smoking-gun links to MSTR. There are two new corporations called "Macrostrategy," created around the right date, in Virginia and in Queensland, Australia. [OpenCorporates; ASIC]
Regulatory clarity
Ever quick off the mark, the SEC has finally charged the BitConnect crypto Ponzi — only four years after the fact. Well done, SEC! [press release; complaint, PDF]
The complaint is against BitConnect, founder Satish Kumbhani and Glenn Arcaro, the lead national promoter for BitConnect in the US. Arcaro has already pleaded guilty. Kumbhani's whereabouts remain unknown. Hey hey hey! [Justice Department]
Jared Rice Sr., the CEO of AriseCoin, who pleaded guilty to duping investors out of more than $4 million, will spend five years in prison for securities fraud. [Justice Department]
The SEC is looking into Uniswap. If you want to claim you're "decentralised," it helps if you're not a touchable company with venture capital investment that makes a stonking profit. [WSJ, paywalled]
Good news for Bitcoiin with two I's —  Steven Seagal failed to pay $250,000 of his 2020 SEC fine over the 2018 Bitcoiin2Gen offering. Seagal lives in Moscow and is a Russian citizen, but the court has authorised going after Seagal's US business manager for the money. [Bloomberg]
Two regulated Ontario exchanges can't use Tether — Wealthsimple and Coinberry. The Ontario Securities Commission put an appendix in their approvals: "Prohibited Crypto Assets" — and the only one listed is Tether. The CoinSmart exchange is already replacing Tether with USDC. [The Block; Twitter]
Bank Info Security: Senator Pat Toomey (R-PA) seeks input on regulations for cryptocurrency and blockchain. With a quote from me. They didn't mention Senator Toomey's extensive crypto holdings. [Bank Info Security]
Baby's on fire
For sale: brand-new hard disk, fresh and unused! Please ignore charred bits and burning smell. The Chia scam seems to have played out, and Chia is crashing — and Chia farmers are dumping the trashed disks on second-hand markets … as new. So file hard disks with video cards as things never to buy except with the manufacturer's seal intact and a clear warranty. [WCCFTech]
Bitcoin is green. You can tell by how Bitcoin miners are hooking up directly with fossil fuel companies. Also, "We need to target anyone who is anti-bitcoin." [CNBC]
A Bitcoin mining power plant secretly set up shop in Alberta. Now it's being forced to shut down. Showing yet again how green Bitcoin is, the operator, Link Global, actually complained that the oil and gas infrastructure it was using would go dormant. [CBC]
Everybody still hates Binance
The Financial Conduct Authority in the UK has released the 25 June "First Supervisory Notice" that the FCA sent to Binance, stating that Binance is not capable of being regulated by the FCA: [FCA, PDF]
The FCA considers that Firm's responses have been incomplete and have included direct refusals to provide information. These include failures to:  i. provide details about how the business and Group are organised; ii. explain what routes UK consumers could use to purchase products; and iii. identify the legal entity behind the website www.binance.com. Based upon the Firm's engagement to date, the FCA considers that the Firm is not capable of being effectively supervised.
The FCA asked for the actual corporate structure controlling binance.com, and Binance refused to give it — thus, the company cannot be supervised. This question is an EU-standard practice (which the UK remains in harmony with) originating in an earlier financial disaster, BCCI — where the corporate structure was obfuscated such that regulators could not work out who had effective control. This FCA notice is phrased such as to be noted by other European regulators.
The Monetary Authority of Singapore was reviewing Binance Asia Pte's application for a licence. The result is in — MAS has told Binance to stop offering services in Singapore, and added Binance to its Investor Alert List. Binance has removed all Singapore Dollar (SGD) trading pairs, and removed its app from the Apple and Google app stores for Singapore. [MAS; Bloomberg; Binance]
Binance has removed all Norwegian Krone (NOK) trading pairs and payments, and the Norwegian language interface from the website. This comes without any announcement from the regulator, but I expect there was a communication. [Binance]
In South Africa, the Financial Sector Conduct Authority (FSCA) has warned the public against the Binance Group. Binance told CoinDesk that the FSCA was the wrong regulator, and that "Binance.com is registered with the FIC as a voluntary self-disclosure institution." I'm sure that'll go swimmingly for Binance. [FCSA, PDF; CoinDesk]
Things happen
Another regulator's revolving door that turned out to be a waterslide into the abyss — Christoper Giancarlo, ex-CFTC, quits BlockFi's board after four months. BlockFi says Giancarlo will "continue to provide strategic counsel to the firm in an advisory role." I expect he will be advising them to shut up shop and run before even more regulators come after them. [CoinDesk; BlockFi]
Tether operates in a new era of transparency! It just asked a court to block CoinDesk's Freedom Of Information Act requests to the New York Attorney General asking about the composition of the Tether Reserve, claiming commercial confidentiality. [CoinDesk; court docket]
The Coinbase crypto exchange sent 125,000 customers a message on Friday 27 August saying "Your 2-step verification settings have been changed." This was an error, but a lot of those customers reacted by panic-selling everything. These are the trusted professionals in the market, you know. [ArsTechnica]
Jack Dorsey's "TBD" will be an "open platform to create a decentralized exchange for #Bitcoin". Whatever on earth that means. [Blockworks]
The NFL has told its football teams not to make cryptocurrency or NFT deals for now — as the league is eyeing up the digital market itself. [The Athletic]
Shocked to hear that nothing's progressed with Akon City in Senegal, which was planned by singer Akon in 2018 to use his now-defunct Akoin cryptocurrency. "A year after singer Akon laid the first stone of the $6 billion futuristic city he vowed to build for his native Senegal, the site remains grassland." Funding for the $6 billion project is … unclear. "I come with the concepts and let the geeks figure it out," Akon said in 2018. [AFP; Page Six, 2018]
Dominic Cummings, affectionately known as the UK's former Poundshop Rasputin, is back. He's talking about crypto and quoting Balaji Srinivasan. [FT Alphaville, free with login]
Polar Borealis is a Canadian speculative fiction magazine. Issue #13 (January 2020) features "Crypto Boss" by Paul Alex Gray, featuring a coin powered by demonic energies. [Polar Borealis, PDF]
To be fair, making it into an NFT is about the best thing to be done with Roko's basilisk. "NFTs are basically the turing complete version of Bitcoin" is a bizarre sentence given that Roko Mijic, discoverer of the Basilisk, is actually a mathematician. [Twitter]
"Cult = good. Cults are how stuff gets done! I was foolish to not see this earlier in life. Just has to not be too high up on the koolaid scale." Thanks, Roko. [Twitter]
'voluntary ponzi scheme gang' just doesn't have the same ring to it as 'hodl gang'

— Ariadne Conill (@ariadneconill) August 22, 2021
A barrel of crude oil will definitely be worth $11 trillion in 79 years and there will only be one left. It will be mine and I will still be young enough to hodl it because I will be eternally young thanks to Balaji and Thiel's magical virgin blood therapy.

— Shokunin (@SHOKUNIN_STUDIO) August 27, 2021
if you see a man in a fawkes mask walking down the highway with a sign that says "Gamestop: Power to the Players" that's me and i need water

— wint (@dril) September 21, 2013
Your subscriptions keep this site going. Sign up today!