Never thought #Bitcoin could be that entertaining – and I'm only halfway through. Thank you @davidgerard 😅 pic.twitter.com/sdTiWv5ZJr

— Qizzio (@qizzio) June 19, 2021
Everybody hates Binance
The Financial Conduct Authority worked with Binance for a few months on how the exchange could sell crypto derivatives in the UK in a manner compliant with the new anti-money-laundering rules that so many UK crypto firms have fallen afoul of. The FCA has ended up issuing a consumer warning that no Binance entity is licensed to offer such crypto products in the UK. [FCA]
Binance responded with a pile of claims about their UK operations, and what the FCA ruling meant. Paul Amery checked Binance's claims — and you'll be unsurprised to hear that they were largely false. [New Money Review]
Binance customers were notified that UK withdrawals via Faster Payments (the instant free interbank payment system) were down for urgent unscheduled maintenance. [FT, paywalled] Withdrawals in pounds sterling were reactivated soon after — though Bitfinex'ed suggests that Binance moved to using a shell entity pretending not to be Binance, in the manner that Bitfinex and Tether used to whenever they lost their banking yet again. [Reuters; Twitter]
UK bank TSB has blocked their 5.4 million customers from sending money to any crypto exchange — after they enquired with Binance as to how 849 TSB customers got scammed, and Binance responded to zero of these inquiries. [Times, archive]
Binance is having trouble around the world. I think what's happening here is that the FATF rules that were finalised in 2019, requiring full anti-money-laundering data collection by Virtual Asset Service Providers, are finally kicking in — and all the regulators talk to each other, and they're all noticing that Binance is laughably unable to come into compliance. Amy Castor has a roundup of Binance's pariah status. [Amy Castor]
This article from 2018 is retrospectively hilarious: "Binance: The misunderstood master plan to rule the crypto universe that just might work." [The Block, 2018, archive]
The Bukele Bitcoin Caper
El Salvador has vague plans to issue new public debt to fund new geothermal power plants to power Bitcoin mining — with the assistance of Blockstream, and that company's previously unheralded expertise in public infrastructure projects. [CoinDesk; elDiario]
Mxgxw has posted a great Twitter thread on why Salvadorans are suspicious of tech funding swooping in from nowhere, and nobody saying where the money's coming from. In 2017, there was a big contest for tech startups in El Salvador  — funding, prestige, a great chance for lots of smart kids. Nobody could work out how this was being funded. The funding turned out to be money laundering by a Ponzi scheme. The Ponzi, Consultores Forex, collapsed, the funding evaporated, and a lot of small enterprises were left high and dry. Worth reading even through Twitter's translator. [Twitter, in Spanish; Elsavador.com, in Spanish; Elsalvador.com, in Spanish; FGR, in Spanish]
Not Brand Eck
The SEC has delayed the VanEck bitcoin ETF again, and seeks public comment on whether the Bitcoin market has gotten any less laughably manipulated in the past five years. You have a few weeks to respond.
The questions for comment are on pages 5-6 of the order. [SEC, PDF] Your comments should address the claims in VanEcks's original 47-page submission. [SEC, PDF] Submit comments at the VanEck link on this page: [SEC]
The due date for comments is 21 days from date of publication in the Federal Register, whenever that will be. The due date for rebuttal comments is 35 days from date of publication in the Federal Register.
The Bitcoin market is still complete trash — as bad as it was when the SEC rejected all previous ETF applications on these grounds — and is probably worse now, given Tether and the Tether exchanges. You won't be short of material.
Also, pro-Bitcoin SEC submissions are frequently cultist comedy gold. [SEC; SEC; SEC; SEC, PDF; SEC]
Rob from the not so rich, to give to ourselves
Retail stock market gambling platform Robinhood had been hoping to go public — but the SEC apparently has some issues with the company's cryptocurrency business. [Bloomberg]
Robinhood was also fined $70 million by FINRA for "systematic supervisory failures and significant harm suffered by customers." You know how crypto exchanges have urgent unscheduled maintenance when the market's going wild, and let their friends take advantage of it while the regular users are screwed? Robinhood had similar shutdowns, but with real money. It turns out you can't get away with that when regulators exist. [FINRA]
Robinhood's full 123-page Letter of Acceptance, Waiver and Consent is quite the catalogue of, at absolute best, less than competent behaviour. Surprisingly, the only mention of crypto is on p26: "Robinhood failed to report any written customer complaints that related to customers' cryptocurrency purchases or sales through the firm's cryptocurrency affiliate even if the transactions adversely affected the customers' brokerage accounts." [FINRA, PDF]
Here's Robinhood's SEC S-1 filing to take the company public. Stated risks of crypto include that "there are very few market makers that are currently able to execute cryptocurrency trades" and that a "substantial portion of the recent growth in our net revenues earned from cryptocurrency transactions is attributable to transactions in Dogecoin." Note that Robinhood offers crypto only inside a walled garden — they buy the actual crypto, so it's not technically a bucket shop, but you can't move coins in or out as yet. There's also a few paragraphs on Robinhood's obligations in the event of a Bitcoin Cash-style full-chain fork (pp75-76). [SEC]
Central banking, not on the blockchain
The short history of central bank digital currencies:
Central bank researchers: what if Bitcoin, but central bank? (write papers)
Facebook: Libra!
Every regulator in the world: LOL, no and hell no
People's Bank of China: (sees Libra) oh sh-t (deploy previous papers)
US Fed: (sees PBOC) oh sh-t (write more papers)
Other central banks: (write more papers)
Everyone: do you have a … use case for a CBDC?
Bureaucrats: the Eye of Sauron, but for your money — oops, did we say that out loud?
Central banks, including PBOC and Fed: First, assume we have a use case. Here's how you deploy a spherical cow.
Facebook: Diem?
China's latest DC/EP test includes e-yuan that can only be used for particular purposes! This can also be read as: the People's Bank of China gives away bad money, and will run a live action test on its street exchange rate with good money — whether that's what they intended to do or not. [The Block]
John Kiff, previously of the IMF, maintains a list of CBDC initiatives. Here's a post on his use of the BIS definition of a CBDC: "a broadly available general purpose digital payment instrument, denominated in the jurisdiction's unit of account, that is a direct liability of the jurisdiction's monetary authority." Note that "legal tender" isn't included there. [Global Fintech Intelligencer]
Randal Quarles, the Fed's Vice Chair for Supervision, speaks on CBDCs and stablecoins. Quarles is a fan of privately-issued dollar-equivalent stablecoins — but he seems to be presuming the issuers will be equivalent to banks. [Federal Reserve]
Bitcoin Savings & Trust 2.0
US dollar-equivalent stablecoin Tether appears to be backed by fluff, confetti and hot air. What happens to the crypto markets if it all goes down?
Not to worry — Tether is now offering insurance against Tether collapsing, via a "Decentralized Insurance" company called Bridge Mutual. If the peg holding USDT at $1 deviates significantly, the policy holder will be paid out in a different stablecoin — one which is definitely not correlated with Tether in any manner, except how everything in crypto closely correlates with everything else. [CoinTelegraph]
How much does it cost if you want to buy a Bridge? A mere 34% of the insured value! Bridge and Bitfinex have put aside a whole $1 million to cover 62 billion USDT of possible losses.
I'm sure this sort of tottering Jenga stack of collateralised debt obligations has no precedents in any financial crises that may have occurred around 2008. Remember when we found out in 2008 that AIG, amongst others, had sold more credit default swaps than there was underlying debt to insure, or than AIG had in assets to cover their possible losses? Neither do Bridge, Tether or crypto in general.
Regulatory clarity
Bank Indonesia Governor Perry Warjiyo has announced that Indonesian financial institutions are banned from accommodating cryptocurrency as a means of payment, or as part of other financial services tools. [Tempo]
A new German legislative draft, the Cryptocurrency Transfer Ordinance, implements the new FATF rules — crypto wallet providers will be required to collect Know-Your-Customer information, including if you want to take your crypto off their service into "self-hosted wallets" (holding your own keys), as this is explicitly listed as an increased money-laundering risk. [Heise, in German]
The People's Bank of China has reiterated that financial institutions in China are not allowed to provide services for individuals who engage in crypto trading. [PBOC, in Chinese]
In South Korea, Bitcoin helps you pay your taxes! The Seoul government has been seizing crypto assets from wealthy tax dodgers. [FT, paywalled]
Mark Hopkins, a.k.a. "Doctor Bitcoin," has discovered that running a personal Bitcoin exchanging service without registering as a money services business is a particularly bad idea when one of your customers is a Nigerian lottery scam, and an even worse one when you help them cover their trail. "I don't want to get into details of whatever business they're involved in. It keeps my mind focused on what my actual business is about, rather than getting involved in their business dealings." [Justice Department; Dallas Observer]
The SEC has settled with another 2017-2018 era ICO! This one is John Wise and LociCoin, who paid a $7.6 million penalty. Good to see the SEC getting right on the case with another slam dunk ICO four years after the fact. I'm sure they'll get to the flybynight.finance DeFi protocol by 2025 or so. [SEC press release; order, PDF]
China kicks out the crypto miners — and graphics card prices are finally coming down! They're only twice manufacturer's recommended price, not three times. And might be in stock this year. [Tom's Hardware]
Iran has seized 7,000 crypto mining rigs, in its largest haul to date. [Reuters]
Obituaries
Bitcoin old-timer Mircea Popescu has died. He was in Costa Rica, and went swimming in Playa Hermosa de Garabito, Puntarenas — apparently ignoring the warnings that the beach was not safe for swimming. [Teletica]
Popescu leaves behind an alleged billion-dollar Bitcoin stash, and a fabulously odious website — which has thankfully gone down. He wasn't called The Father of Bitcoin Toxicity for nothing. Trustnodes outlines Popescu's extensive involvement in the early history of Bitcoin. [Trustnodes]
I'll always remember Popescu the way he'd want to be remembered: for his ghastly "socks and cocks" essay. It absolutely tells you who Popescu was. Content warning: holy crap, the misogyny. [Trilema, archived]
CNBC Bitcoin pumper Anthony Pompliano tweeted how at least Popescu's death would mean everyone else's bitcoins were worth more now. Pomp had a surprising attack of coherent thinking and deleted the tweet — but not before people took screenshots, and it made the papers. [FT, free with login]
John McAfee is dead at 75, apparently having killed himself in his cell in Spain, hours after a court ruled he could be extradited to the US. No word yet whether he choked fulfilling his famous bet over the price of Bitcoin. [El Mundo, in Spanish; AP]
How was McAfee busted by the US in the first place? His operational security turns out not to have been so good. He had been holed up for months in a "ghost" hotel in Spain with Bitcoin miners in the basement. He posted photos of himself in and around the hotel … and people identified where he was. This has been going around English-language media, including crypto media, in the past week or two — but it first came out in the Spanish papers soon after McAfee was arrested in October 2020. [El Confidencial, 2020, in Spanish]
Things happen
The destiny of all crypto exchanges is to end in a hack, or a "hack." AfriCrypt ran a massive Bitcoin-based Ponzi scheme in South Africa, recruiting high net worth individuals and getting them to recruit others in turn. AfriCrypt was offering interest rates on the level of 10% a day. The perpetrators, brothers Ameer and Raees Cajee, eventually exited with around 69,000 BTC — a bit under $4 billion at the time. Raees told the Wall Street Journal that no more than $5 million is missing. [BitcoinKe; Bloomberg; WSJ, paywalled]
A massive ransomware attack by REvil has hit 200 companies by hitting their IT managed service providers, just this weekend. REvil hit Kaseya VSA, a cloud-based service provider to many MSPs. Even if the clients did everything right — and outsourcing your IT to an MSP is generally an excellent idea if you aren't big enough to run your own IT department — they could still get hit, as long as censorship-resistant payment channels for ransomware exist. [Bleeping Computer; Kaseya]
Irreversibility is absolutely the coolest feature of Bitcoin — it's an inexhaustible comedy gold mine. One lost crypto key, and boom! So it's good to see Ethereum carry on the tradition. Crypto company StakeHound had a pile of ether it was staking for Ethereum 2.0. StakeHound is now suing the custody company it was working with, Fireblocks, over the loss of 37,504 ETH out of 63,009 staked — about 60%. Fireblocks says they helped StakeHound with creating shared keys to the ether, but StakeHound never backed them up — "The key shares created in connection with this project were managed outside of the Fireblocks platform and were not part of its MPC production wallet structure or backup procedures." [Calcalist; Fireblocks]
Never assume competent malice when incompetent malice will suffice. The Meltdown of IRON: How Polygon's first billion-dollar protocol unraveled. $262 million in USDC are still stuck in the smart contract. [Medium]
(DeFi is gambling for bloody idiots. Proper traders come in and skin the crypto degens, reusing tricks that wore out in real markets long ago. Crypto VCs pump governance coins before a Coinbase list-and-dump. Fly-by-night scammers rugpull weekly. It's great.)
U.S-D!! increasingly popular with past hodlers of the deprecated bit-Coin. In the future it is possible with enough imagination that the U-S economy could run on US.D ! in conclusion,, you should get into currency. But don't take my word for it — listen to crypto hedge fund Nickel Trading, who are looking at moving into US dollars, because the crypto trades they were relying on aren't delivering any more. [Bloomberg]
The Breaker Mag archive disappeared from its old URL, but it's up at a new one — breakermag.breaker.io. [Breaker]
The Python programming language has a module repository called PyPI. There were a pile of counterfeit PyPI packages whose names were typoed variants of the names of real packages — and these counterfeit packages installed cryptominers. [ArsTechnica]
Matt Binder on altcoins and tokens: Inside the shady world of influencers promoting cryptocurrency. With quotes from me. [Mashable]
Amy Castor: notes on NFTs and the high art money laundering market — a good pile of the notes that formed her recent article for ArtNet. [Amy Castor]
Crypto buyers are in it for the number go up, not the gibbering ideology. New BIS working paper: "we disprove the hypothesis that cryptocurrency investors are motivated by distrust in fiat currencies or regulated finance … investors show no differences in their level of security concerns with either cash or commercial banking services." [BIS, PDF]
Hot takes
Nicholas Weaver and Bruce Schneier: How to Cut Down on Ransomware Attacks Without Banning Bitcoin — disrupt the cryptocurrency markets, make exchange regulation much tighter, and take out Tether as wildcat banking. [Slate]
CryptoNews: The 'Number Go Up' Mentality Drives Crypto World As It Matures — with quotes from me. [CryptoNews]
There's one thing about NFTs that hasn't really been covered in depth in the past few months — we need to talk more about the fact that the art is garbage. [Storming The Ivory Tower]
Every New Financial Bubble Is a Cry of Desperation: Neither meme stocks nor cryptocurrency will save you from wage slavery. Fixing this requires politics on the ground, which is rather more work. [In These Times]
Living on video
I did end up joining Clubhouse after all, as I have a Galaxy S7 that could run the app. Thankfully it's last season's thing, and this season's is Twitter Spaces. Some readers have suggested a crypto critics audio room; I probably can't commit the time to run one myself, but if someone else wants to, I'll try to be there.
I spoke to Associated Press about El Salvador bitcoins. Mostly on background, 'cos I was at exasperated spluttering stage with this ridiculous story, but they got a good quote out of it: "they're going to be a laundromat for money." [AP] It also made the print papers. [Twitter]
I spoke to NTD for a quick, very surface-level segment on El Salvador and Bitcoin — the remittance case couldn't possibly do better than just sending dollars, and we had no detail as yet. [YouTube]
I went on BBC Persian, which was an interesting experience. The presenter spoke, the translator fed it to me, I replied, and the translator spoke over the top of me. I sat looking like an affable mannequin between questions. My points were that the El Salvador Bitcoin scheme can't possibly work in all sorts of ways, and Bitcoin is unusable as a currency. [Twitter]
Forbes — the proper magazine, not a contributor blog — enlightens the heathen coiners as to the delights of /r/buttcoin. There are errors like claiming the subreddit calls its members "butters" (that's the name that bitcoiners are called) — but it starts with two paragraphs all about me, so it must be excellent. [Forbes]
I am Elmer J. FUD, nocoiner. I own a mansion and a yacht. "Crypto loses people fortunes and destroys the planet, but it also makes me money," said Gerard. "So who's to say if it's good or bad." [Decrypt]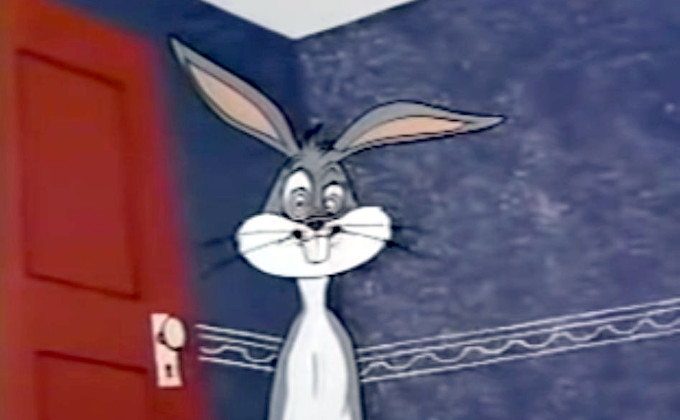 Canada Day is coming up, and what better way to spend this long weekend than catching up on some solid reading about the laughchain. Very fast shipping, too. Thanks, @davidgerard! pic.twitter.com/E7IPweKlYi

— Andrzej Kedzior (@akedzior) June 30, 2021
selling "the remainder of my professional reputation", as an NFT

— button masher (@mountain_ghosts) June 15, 2021
what idiot called it crypto mining and not https://t.co/qYne5boV9Z

— storyleto joker (@fireh9lly) June 18, 2021
Somewhere out there, there is a crypto exchange debating whether to hack itself.

— SolidusMax (@SolidusMax) June 22, 2021
Your subscriptions keep this site going. Sign up today!