A shorter news post this time — I managed to get it out before it got completely out of hand.
In the meantime, subscribe to the Patreon — your $5 or $20 a month helps enormously [Patreon] — sign up for this newsletter by email [scroll down, or click here], and admire my cat as she sphinxes purring on my chest.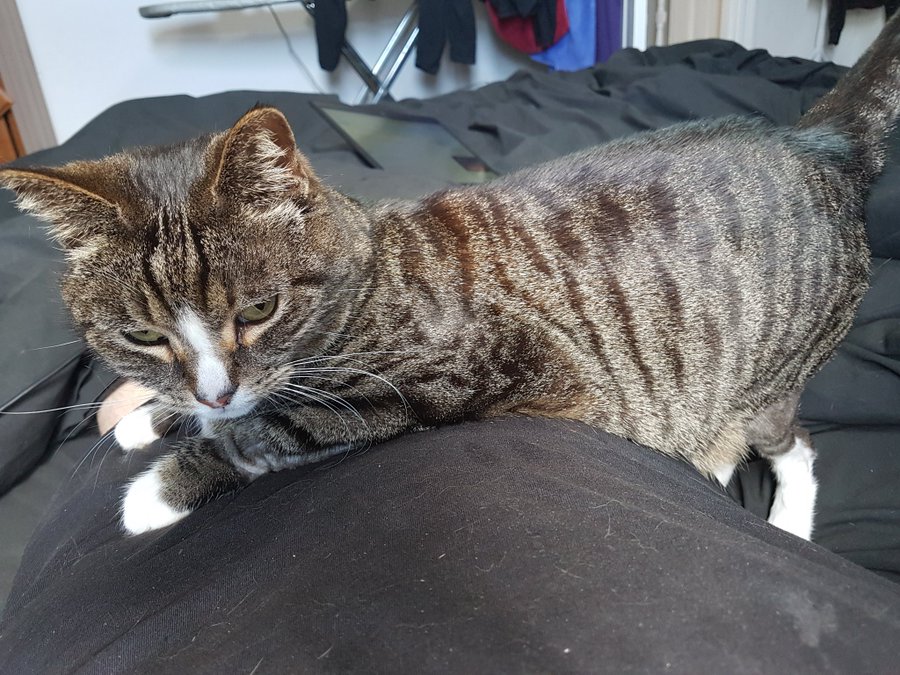 Baby's on fire
Bitcoin mining in China is confirmed to be shutting down — miners are trying to move containers full of mining rigs out of the country as quickly as possible. It's still not clear where they can quickly put a medium-sized country's worth of electricity usage. [Reuters]
One of the reasons China finally got sick of the miners was that crypto mining had caused a surge in illicit coal mining — unsafe closed coal mines were reopened to fuel the Bitcoin miners, causing a jump in deadly accidents. It may be the case that Bitcoin does not, in practice, incentivise green energy. [Bloomberg]
Here's a Twitter thread about the miners getting out of China before the hammer falls. You'll be pleased to hear that this is actually good news for Bitcoin. [Twitter]
The miners leaving China won't be going to Iran — Iran's banned crypto mining for at least the next four months, due to rolling blackouts. However, "it is also not clear how easy it will be to enforce the restrictions. Last week, the energy ministry tried to shut down one operation but was met with gunfire." [FT, paywalled]
Bitcoin for Britain! Police swooped on an industrial unit in Sandwell, near Birmingham, on 18 May. They expected from the amount of heat coming out of the unit that this was a marijuana growing operation — but it was a Bitcoin mine, using an illegal electrical tap. That's one way to make your numbers work. The operators haven't been back as yet, but the mining rigs have been seized. [West Midlands Police]
Martin Walker, LSE Business Review: "green" bitcoin is nonsense word games. [LSE]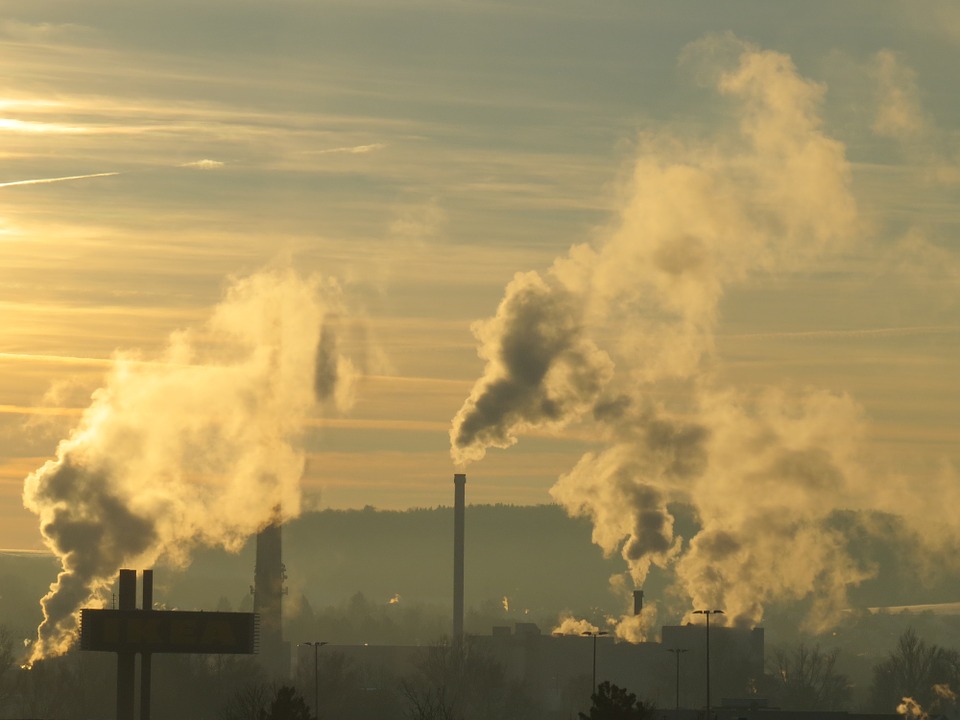 Chia petard
Chia Network, the company behind the awful disk-trashing cryptocurrency, is asserting trademarks on the word "Chia" that they absolutely don't hold, to try to silence a blog that is literally about the Chia cryptocurrency. Chia Network wants the blog to buy a licence for this blatantly nominative use. [The Chia Plot; The Chia Plot; The Chia Plot]
Gene Hoffman, the president of Chia Network, admits that "we've kind of destroyed the short-term supply chain" for hard disks, and admits that Chia is likely to cause disruptions to the hard disk supply chain for some time. [New Scientist]
Chia Network gets more venture capital backing, and talks about going public via a SPAC. [Bloomberg]
The Guardian: New cryptocurrency Chia blamed for hard drive shortages — with quotes from me. [Guardian]
Bitcoin adoption in the enterprise!
Wall Street Journal opinion — Ban Cryptocurrency to Fight Ransomware: The existence of bitcoin and the rest benefits nobody except criminals and speculators. By Lee Reiners, Duke Law. Cryptocurrency makes it too easy for hackers and their clients to extort ransom payments. "We can live in a world with cryptocurrency or a world without ransomware, but we can't have both. It is time for the adults to tell the children: Party's over." [WSJ]
The coiners weren't very happy with this idea being floated. The main response was: the US should do every other possible thing before taking out the payment channel for ransomware — a move that would stop big-money ransomware in its tracks, and not affect the real economy in any way.
It's been obvious for a couple of decades that running industrial control software on an insecure pile of garbage like Windows, then attaching it to the Internet, is flat-out insane. It would obviously be good to fix this. But this hilariously awful situation hasn't changed in a couple of decades — so there's no reason to think waiting until we can swap out every Windows-based industrial controller in the US would work as the only solution to take action on the ransomware problem, and not also take out the payment channel for the ransomware.
You'll recognise this as the peculiar bitcoiner argument that it's only possible to do one thing at a time — if it's to solve a glaring problem that's specific to Bitcoin. It's like defence in depth never happened.
The other response was: ban Bitcoin? You might as well ban the Internet! Well, no — because the Internet is broadly useful.
The third most common response was that it's just impossible to ban crypto! In which case, they've nothing to worry about.
I didn't see many saying that this is actually good news for Bitcoin.
I think a ban on cryptocurrency so as to block ransomware is exceedingly unlikely. The US Treasury penalising ransom payments to sanctioned entities seems much more likely — both this and the previous administration have floated the idea. Anti-money-laundering rules will continue to ratchet tighter. Crypto will increasingly become a regulated asset traded by big dumb money, and not you.
How do crooks launder their cryptos? Darknet "treasure men" who leave bags of cash in specified locations; small exchanges without much liquidity; dodgy over-the-counter desks; and the good old-fashioned methods, like hopping from chain to chain. There's also the start of an actual Bitcoin-based economy — as the crooks pay each other for subcontracted services in crypto. [FT, paywalled]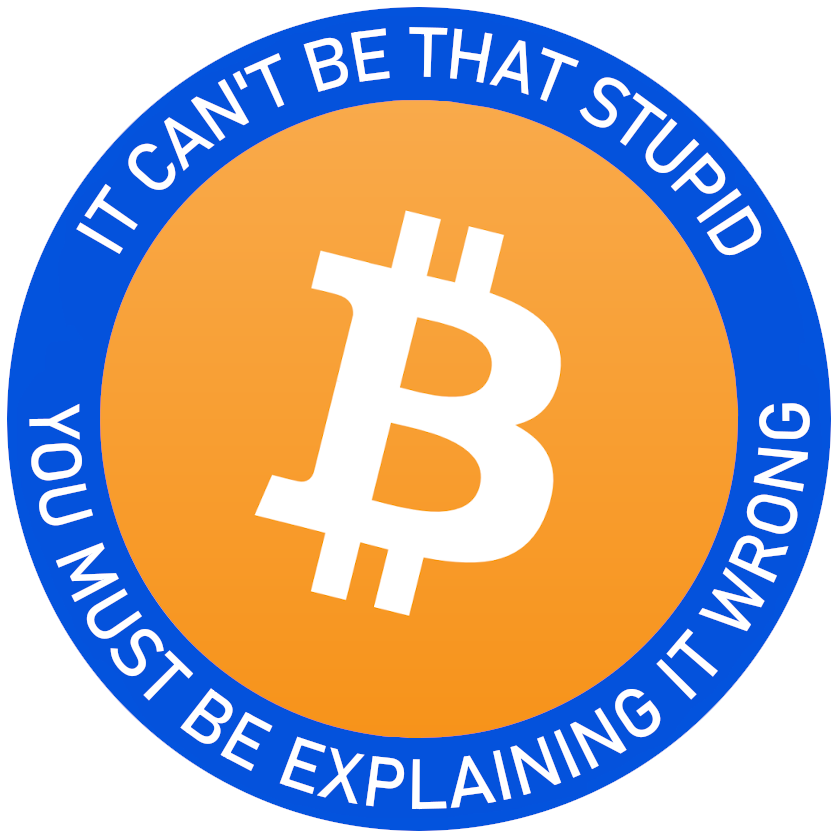 Sales receipt fan fiction
Voice, the EOS-based social network, is dead — it was switched off in April. Voice plans to come back as an NFT platform — just in time for that particular "stimulus-led fad" to fall out of the hype cycle. The app is still on my phone; when I start it, it flashes up the Voice splash screen, then stops with "Unable to start Voice app" — which is a better user experience than Voice managed previously. Dan Larimer, EOS and Voice's founder, is off starting yet another social media platform. [blog post; Protos]
Andy Warhol's estate is selling NFTs of Warhol's computer artworks, made in 1985 on an Amiga 1000 — one just sold at Christie's for $870,000. Except they're not NFTs of the original images, but scaled-up versions? This is so fake at multiple levels that I'm sure Warhol would have been delighted. There's no way Warhol wouldn't have been right into NFTs. [Artnet; press release]
BBC World Service: The Inquiry: What are NFT's and are they really the next big thing? A podcast, with me from 10:16 to 15:17. I say the things I usually say. [BBC]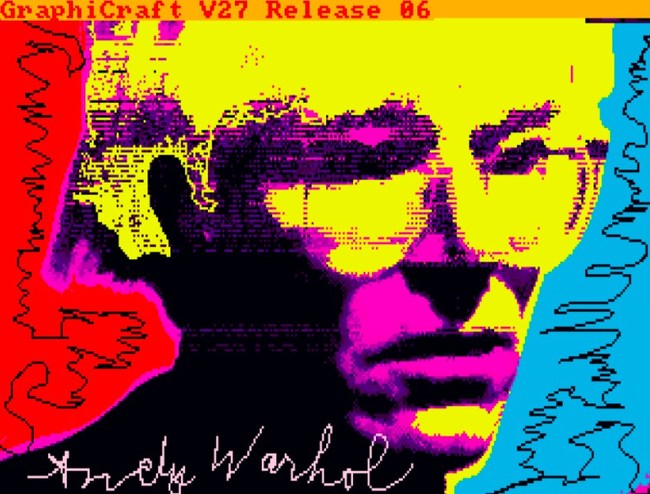 Kakistocracy in the UK
The Advertising Standards Authority UK finally got around to banning those Luno bitcoin-pumping ads, after six months. "If you're seeing bitcoin on the Underground, it's time to buy." So with this ad gone, it must be time to sell then. Be less Brenda. [ASA]
Social media investment scams have stolen over £63 million from Britons in the past 12 months — with 45% of those being crypto scams. These figures come from Action Fraud, the UK national fraud and cyber crime reporting centre, and the City of London Police. They say the COVID-19 pandemic and everyone being stuck at home online hasn't helped at all. Action Fraud received 5,039 reports of investment fraud on social media, with 44.7% referring to cryptocurrency. 35.2% were on Instagram, and 18.4% on Facebook.  [Action Fraud]
The FCA took control of anti-money-laundering regulation for cryptocurrency firms in January 2020. Crypto firms had to apply to be allowed to stay in business by 10 January 2021; but, with a pandemic and all, the deadline was extended to 9 July 2021.
John Glen MP, a minister in the Treasury, answered questions on how this was going:
Due to the complexity and standard of applications received, the FCA was not able to process and register all applications by the 10 January 2021 deadline. A significant number of firms have failed to implement appropriately robust AML control frameworks, and to employ fit and proper personnel.
Five businesses have passed their application — Ziglu, Archax, Digivault and two Gemini subsidiaries. 167 crypto firms' applications are completed and waiting, and 77 crypto startups have applications "pending full assessment."
Over 90% of firms withdrew their applications "following FCA intervention." [Parliament; The Block]
The Royal Bank of Scotland, including NatWest, now put up an anti-crypto splash screen before you can log into your account. Apparently, this is due to an uptick of fraud between January and March 2021. I'm wondering just how many fraud reports they got before they felt this was necessary.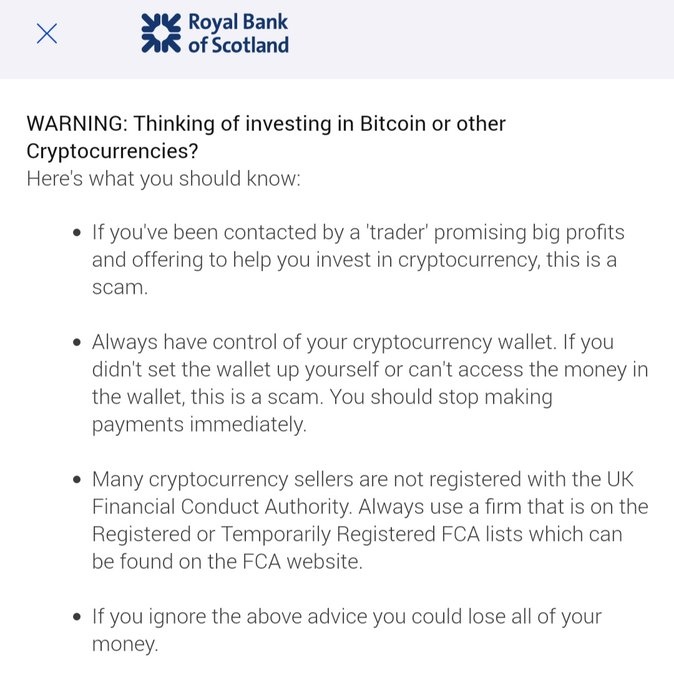 Carpe Diem
More on Facebook's Diem leaving Switzerland — Jérôme Bailly of the Crypto Valley Association says that Diem's Geneva office had less than twenty staff at peak. Bailly suggests that Diem keeping its Swiss base was pointless with the EU refusing to countenance Diem, which is why Diem moved to the US to do the Diem USD. [Swissinfo]
If I were to anger-translate this speech by Federal Reserve Governor Lael Brainard to the crypto pumpers at CoinDesk's Consensus conference, it would read like drunken maenads riding in to tear all "stablecoins" into very small pieces. [Federal Reserve]
Zhou Xiaochuan, former governor of the People's Bank of China, gave a speech on DC/EP on 22 May that seems to be a direct response to media reports from outside China. It reads to me like DC/EP is still floundering about for a purpose in life, as the PBOC posits ever-more-elaborate retcons to justify the project's existence. I particularly liked the bit where he told people how they should correctly interpret the recent negative-to-indifferent responses to DC/EP. [Pekingology]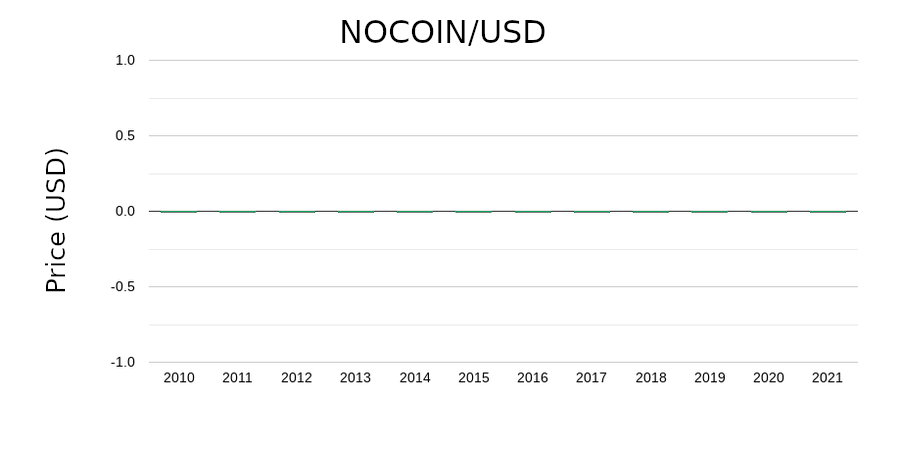 Hey hey hey
SEC Charges U.S. Promoters of $2 Billion Global Crypto Lending Securities Offering — specifically, BitConnect. The BitConnect Ponzi scheme was shut down by the Texas State Securities Board in January 2018. These charges are against US BitConnect promoters Trevon Brown (a.k.a. Trevon James), Craig Grant, Ryan Maasen, Michael Noble (a.k.a. Michael Crypto) and Joshua Jeppesen.
"The Commission appreciates the assistance of the Cayman Islands Monetary Authority, the Hong Kong Securities and Futures Commission, the Monetary Authority of Singapore, the Ontario Securities Commission, the Romanian Financial Supervisory Authority, and the Thailand Securities and Exchange Commission" — so it sounds like this might have been a tricky one. [Press release; complaint, PDF]
Gabriel Shapiro thinks  this case could set a precedent to nail absolutely everyone involved in DeFi scams. "Bitconnect was an 'unincorporated association'." [Twitter]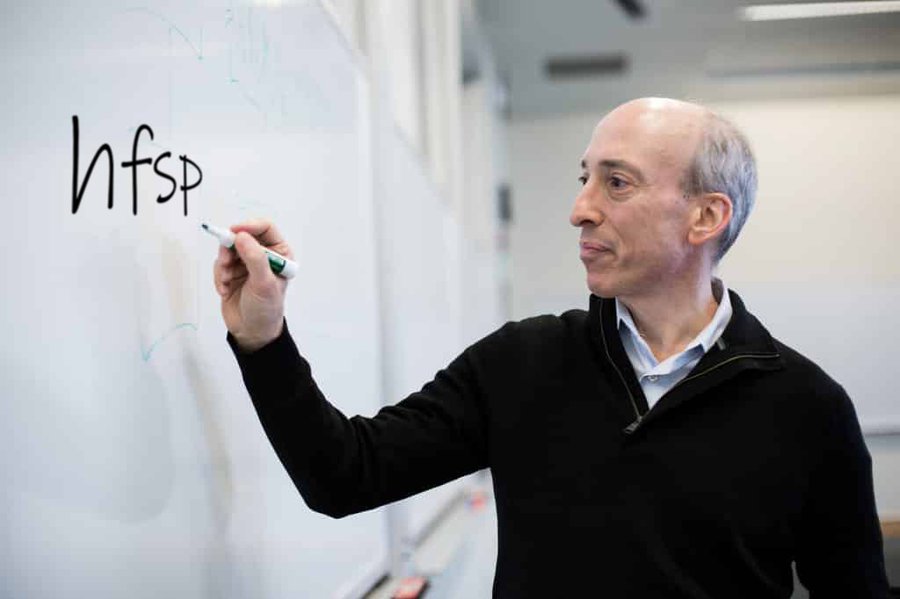 Things happen
WSJ: Bitcoin's Reliance on Stablecoins Harks Back to the Wild West of Finance — the wildcat banking era, and all the things wrong with Tether. Nice to see Tether covered in the big papers. [WSJ]
Coinbase has followed the Silicon Valley venture capital prescription for dealing with the lying press: claim your company blog is media now! Coinbase's first Fact Check details how Bitcoin mining is environmentally good, actually. Actual PR guy Ed Zitron explains why all of this is as dumb as hell. "I follow no less than 50 crypto people, and I did not see one share, not even from the guys who share literally anything that they see on Uniswap that has a marketcap of under $1 million." [Coinbase; Coinbase; Ed Zitron]
For all his effort in this direction, Soulja Boy still isn't a dab hand at this "shilling" thing — he tweeted an altcoin pump, but forgot to remove the line of the email telling him what to shill. Unfortunately, his deletion and repost was not as fast as the screenshots and archives. [Twitter, archive, archive]
An upset Reddit user writes to /r/legaladvice wondering what he can do about the unregulated offshore crypto exchange that is holding a "life-changing" amount of his crypto — but has cut him off, and demands stupendous quantities of KYC to reopen his account. "They have no trustworthiness as they are based in a virtual office in Panama, and they have no actual licenses to operate either in their country or internationally." Also, "it seems all their legal information is falsified." I dunno, can you think of something he might have done wrong here? [Reddit]
CBC has a new eight-part podcast series on the collapse of the Quadriga crypto exchange: "A Death In Cryptoland." Amy Castor and I helped with this one. The first two episodes are up now. [CBC]
I'm not gonna pretend to know anything about crypto but I do know that all my most unreliable friends whose advice I follow the opposite of are very very into it

— Chris Fleming (@chrisfluming) May 25, 2021
Your subscriptions keep this site going. Sign up today!