Big Issue North is the Yorkshire and north-west edition of The Big Issue, a magazine sold by people in homeless or precarious circumstances to give them an income.
Big Issue North also publishes The New Issue — a glossy magazine of long-form reading, mostly nonfiction, free of ads and sold by subscription. [Big Issue North]
Kevin Gopal, the editor, contacted me to explain cryptocurrency to an audience of normal people who'd never heard of this nonsense. The 3400-word piece is in issue 6.
The magazine is off at the printers, and I just got the PDF by email. The illustration, by Laura Turner, is gorgeous.
The New Issue don't do an online version. You'll need to buy it to read it.
Patreon subscribers will already have seen the draft of the article. For everyone else, you can subscribe to The New Issue, and I'm told you should get your copy early next week — by Monday, if you hurry. [Big Issue North]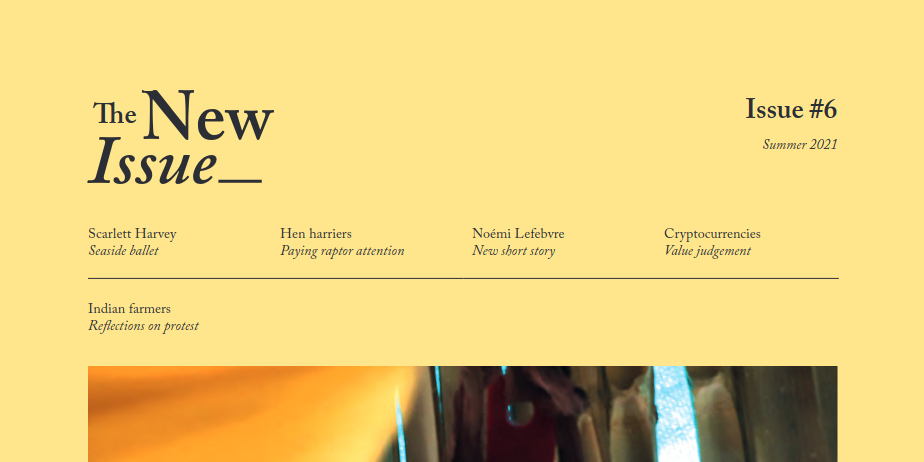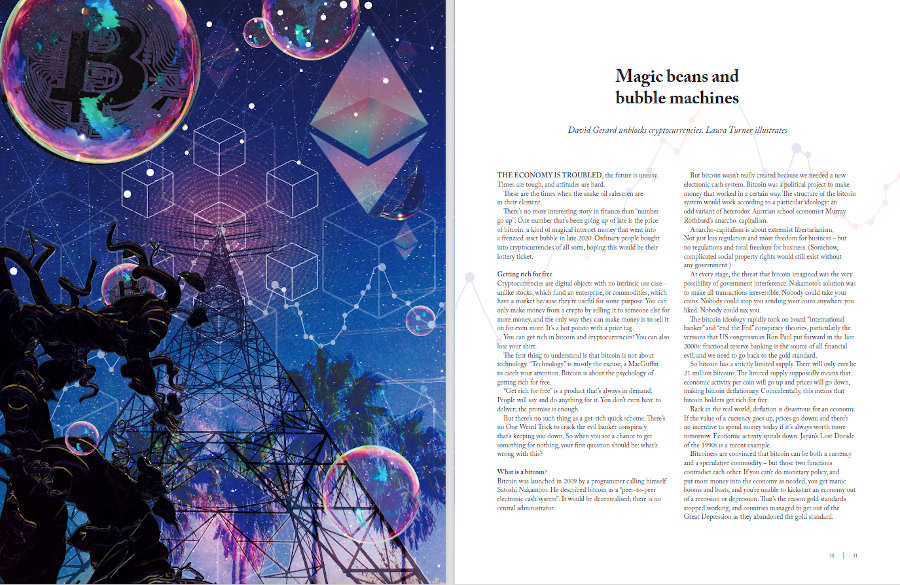 Your subscriptions keep this site going. Sign up today!