As the Bitcoin price takes a dive, new batches of Tethers — the dollar-substitute token that Bitfinex and Tether swear is fully-backed, even if the audits they've been promising for months still haven't materialised — have coincidentally been released daily for the past five days. 50 million on January 15th, 100 million on each of the 16th, 17th, 18th and today. I'm finally putting together a proper writeup on Tether; it'll end noting (again) that Bitfinex/Tether really need to release proper audits documenting how this is all actually just fine, because as it stands I'm frankly amazed the market is still pricing these things as being equivalent to a dollar. When a central bank goes around just printing money, people question it.
Though there is genuine user demand for Tethers — from crypto traders using Tether to move dollar-equivalent value between exchanges, rather than going via an altcoin with thin trading and a wide spread between exchanges.
(By the way — does anyone know why CoinMarketCap's list of Bitcoin exchanges lists all other exchanges with only Tethers as BTC/USDT, but Bitfinex as BTC/USD?)
Ignore the text of this article and scroll down to the pictures from angry Bitcoin men who smashed up their computing equipment when number go down.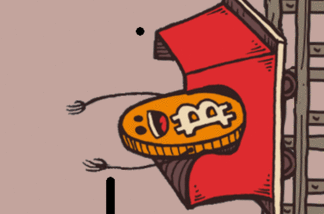 Just as Bitcoin crashed, the BitConnect Ponzi scheme also proceeded to shut down and exit-scam. It was an obvious Ponzi from the start — a "high-yield" investment programme whose returns on investment (40% a month) were clearly not possible or sustainable. Since this is crypto, they've started a new scheme, BitConnectX. They're running an ICO.
The US Treasury, with IRS examiners, is reviewing 100 "registered digital currency providers as well as others that have not registered." There aren't 100 exchanges in the US … this will be interesting.
There's something about "blockchain," in the hype and puffery sense, that attracts the sort of consultant who presents the idea of living in a panopticon, but on the blockchain (English translation) as a good idea. In this case they're called Daredisrupt, because the first thing anyone wants from their public services is disruption. The main thing protecting us from these people is the stupendous infeasibility of every detail. (Via Carsten Agger.)
😭😭😂😂😂😂 pic.twitter.com/OWiil7ymjQ

— DaytradeJeffrey📈 (@DaytradeJeffrey) December 23, 2017
found a little gem on his blog
( https://t.co/iF8xEW5sQp ) pic.twitter.com/eA4vyakYca

— bitcoinrick (@bitcoinrick) January 16, 2018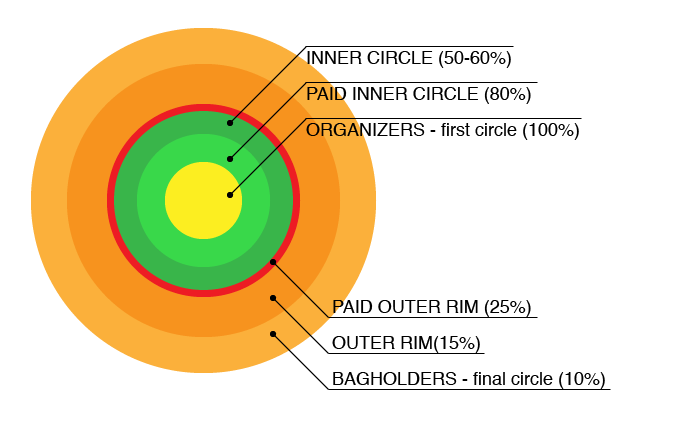 A Twitter thread from Patrick McKenzie on financial institution computer systems — apposite to Kraken's recent IT disaster, but widely applicable to the crypto space ever since the evening Jed McCaleb thought "I know PHP! How hard could running an exchange be?" and created Mt. Gox.
Meshed Insights' FLOSS Weekly Podcast is about the world of open-source and free software. This week's is about "the Aragon project. It's a blockchain-based system layered on Ethereum using smart contracts to support distributed ownership and operation of a company. The project is also implementing distributed political discourse, especially in support of LiquidDemocracy." It's interesting to hear Simon Phipps, a reasonably normal computer industry person (who has read my book) asking about the glaring problems with the very idea of DAOs and smart contracts, and getting back handwaves and bizarre extremist Bitcoin politics buzzwords and dog-whistles.
Dear crypto conferences (who I won't name) — thank you for the speaking offers on the other side of the world! Unfortunately, I can't spring for air fare nor accommodation. Nor do I find myself available to enhance the saleability of your conference for free. But if there's "so much demand to speak," I'm sure you'll be fine with those guys!
Also, I still have no plans to accept payments in cryptos, no really, actual money please thanks so much, what do you mean "short on fiat at present," I thought anyone could cash out any time easily,
Ghost story: Roko's Basilisk is traded as a crypto currency. No one knows exactly which one, but if you don't have proof of stake in Roko's Currency when you die, you're doomed

— Dr. Ellie Lockhart, endure and survive (@BootlegGirl) January 18, 2018
People say that we haven't found a good use for blockchain yet. I don't know, I'm finding this all very entertaining.

— Duncan Weldon (@DuncanWeldon) January 17, 2018
Your subscriptions keep this site going. Sign up today!