Support my work by signing up for the Patreon — $5 or $20 a month, or what you have. It really does help a lot. There's also a $100/month corporate option for your analyst newsletter budget. [Patreon]
Sign up to get this newsletter (and the other blog posts) by email. [scroll down, or click here]
In completely non-blockchain news: the loved one has an album out! We just got the physical CDs this morning. You can get a CD or a download from the Bandcamp, where you can also preview the whole thing. It's very nice light classical. [Bandcamp]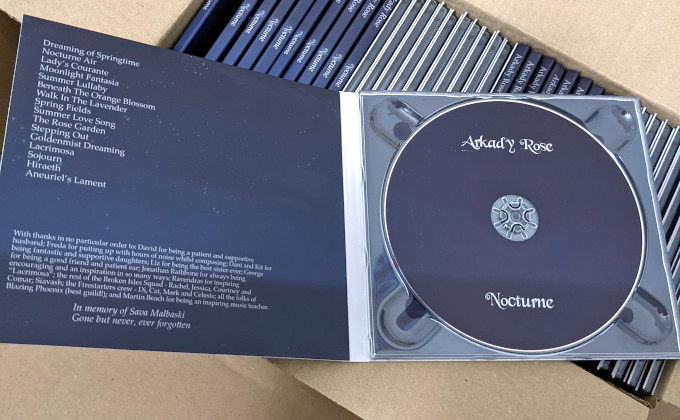 Craigness
Kleiman v. Wright is the lawsuit about the one million bitcoins that Craig Wright says he mined as Satoshi Nakamoto, the creator of Bitcoin. Wright has previously said he created Bitcoin with his old friend Dave Kleiman, who died in 2013. Kleiman's brother Ira asks: so where's Dave's half? After three and a half years, the trial has finally started. [case docket]
So far, the plaintiffs have presented Wright's previous statements and affidavits, and how they contradict his present claims. Wright says that the documents don't mean what they clearly appear to mean. Andrew O'Hagan, who wrote "The Satoshi Affair" for London Review of Books in 2016, has said that Wright told him Dave Kleiman helped with the technical side of Bitcoin. [Law360, paywalled; CoinDesk]
Wright's defences are that he didn't have a written contract with Kleiman. And that he's autistic. Yes, that's really his defence.
Both sides assume for the purposes of this case that Wright was Satoshi. Back here in the real world, that's considered rather unlikely. Former Bitcoin lead developer Gavin Andresen testified to this effect in a video deposition: "The gobbledygook proof he published was certainly a deception, if not an outright lie. He bamboozled me, there." [CoinDesk]
Wright could end up owing half a million bitcoins he doesn't control to the estate of the guy he didn't invent Bitcoin with, just because he wouldn't admit he wasn't really Satoshi.
I fully admit I could be wrong about Wright not being Satoshi — in which case, I invite Wright to move some Satoshi bitcoins.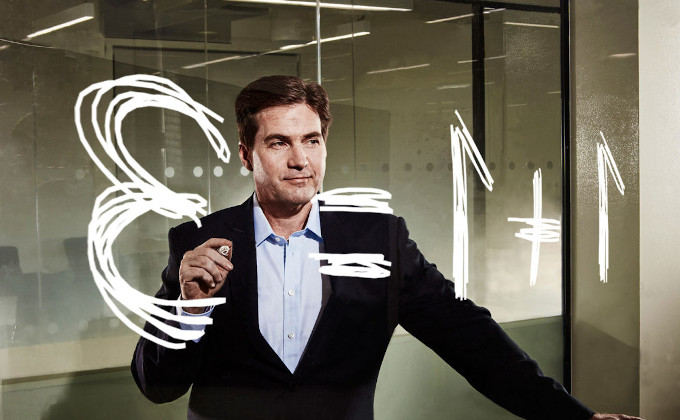 Well, we all shine on
Reddit karma points on the blockchain are going live! The awful Community Points scheme will be deployed across the discussion site Reddit. [Reddit; Twitter, archive]
On Reddit, you have posts and comments on the posts. These can be voted up or down, and the total is called your "karma." The Community Points scheme makes these upvotes and downvotes into crypto tokens. Your collected upvotes and downvotes will become saleable commodities. You can literally buy popularity!
The points will be stored on the public Ethereum blockchain. Ethereum doesn't scale — so Reddit is doing this through a centralised aggregator, Arbitrum. [Reddit]
The original Twitter announcement was deleted after a massive negative reaction from the remaining Reddit user base. The "Community Points" page is still there, however.
When Second Life put in a scheme in 2005 to turn reputation points into Linden Dollars, mutual-upvote "rep parties" immediately sprang up. [Second Life forums] Expect the bots to go wild on Reddit.
Oh guys I figured it out…

Turns out they meant "Simulate innovation" not stimulate

— Antifa Customer Support (NA) (@KropotkinPetyr) October 1, 2021
Lie dream of a casino soul
The Mt. Gox crypto exchange closed in 2014 and went into bankruptcy, after they had to admit that most of the bitcoins had been stolen.
Since then, the price of Bitcoin has gone up considerably. So rather than being paid out in cash, the creditors wondered if they could have the remaining bitcoins that the trustee recovered. This is far less an amount of bitcoins than was lost, but much more nominal value.
This Bitcoin-based rehabilitation plan was approved by 99% of creditors on 20 October. Now we await a massive quantity of bitcoins being dumped on the market. [Mt. Gox Rehabilitation Trustee, PDF; Yahoo! News; Bloomberg]
Coinbase has a new customer service phone line! So far, it's providing the same quality of service that Coinbase users have long been used to. "You know what Coinbase did two days after I got hacked? They sent me a customer survey and they asked me to rate their service." [CNBC]
Crypto is most usefully viewed not as a varied and robust market, but as a single unified scam casino. Coin ownership, control and mining are centralised to a very small number of individual actors. You knew this already, but the National Bureau of Economic Research brings the numbers afresh. [NBER, PDF]
The Bank of England talks up the risks of crypto trading to real-world markets. The bank should know better than to take the "market cap" of Bitcoin seriously — but this is what crypto gets for working so hard to promote a big number that's bogus. A more real-world number is that the bank estimates $40 billion has been borrowed to buy into cryptos, and so that's real debt that's a real risk. [Guardian]
My new fave thing: crypto Discords where they have channels openly called "shilling", "pumping" etc. discussing how to shill on social.

I'd encourage more crypto communities to overtly label their fraud, if only because it makes the eventual court papers much funnier to read.

— Tom Morris 🏳️‍🌈 (@tommorris) September 30, 2021
Massively multiplayer online hot potato
The whole world is shocked to hear that the, ah, "Monkey Jizz" cryptocurrency turned out to be a scam! Specifically, it was a Binance Smart Chain rugpull. [Vice]
The New York Attorney General has told two unnamed DeFi lenders to cease operations in New York, and three more to provide information. The NYAG press release didn't name the companies — but early versions of the redacted PDFs had the names of the companies in the document's titles. Nexo was kicked out of New York, and Celsius was asked to provide more information. [NYAG press release; Bloomberg; The Street]
It has been [0] days since DeFi last demonstrated what a dumb idea "smart contracts" always were. This time: Cream, taken for $130 million of ETH in a flash-loan attack. [CoinDesk]
bZx got hacked when a developer was phished, and the attacker drained funds on Polygon and the Binance Smart Chain — though not on Ethereum. "The DAO will vote on how the treasury should be used to compensate users and participants of the platform." bZx was previously taken for $350,000 in early 2020. [Twitter thread; blog post]
this is just everyone with .eth in their display name https://t.co/IOkKQco4V0

— 👁👅👁 (@AlisonBuki) October 3, 2021
Security blanket
The SEC has told VanEck that it still can't have a Bitcoin exchange-traded fund (ETF) that retail investors can buy. VanEck's latest application was rejected for the same reason the SEC has rejected every Bitcoin ETF since 2015 — the  Bitcoin market is trash, full of "fraudulent and manipulative acts and practices." The SEC also mentions "manipulative activity involving the purported 'stablecoin' Tether." [SEC, PDF]
I'm actually surprised the SEC let Proshares' Bitcoin futures ETF go through. This ETF tracks the Bitcoin futures on CME — possibly the only safe way to short Bitcoin, though CME's product is only available to accredited investors. I guess the SEC figured that if the CME Bitcoin futures were fine with the CFTC, well, fine. [SEC filing]
Wyoming blockchain company American CryptoFed DAO filed with the SEC in September to become a public company, and register its Locke and Ducat tokens as securities! The SEC was so unimpressed, they got a court order to stop this. You really don't want to get an SEC order that says "materially misleading" as often as this one does.
American CryptoFed said they were registering the Locke and Ducat tokens as securities, then filed a form saying the tokens weren't securities. (They appear to be securities.) Also, you can't distribute shares under an employee benefit plan when you brag that your DAO doesn't have employees. American CryptoFed has ten days to respond, and a hearing will be arranged after that. [American CryptoFed press release; SEC press release; SEC order, PDF]
Bitqyck was a crypto fraud in Dallas, Texas that scammed $24 million from about thirteen thousand investors. Bruce Bise and Samuel Mendez said that their coins Bitqy and BitqyM came with a share of their company's stock. Of course, Bise and Mendez kept the money. The SEC busted Bise and Mendez in 2019, for disgorgement of $8,375,617 and fines of $890,254 and $850,022; the IRS got them for tax fraud in mid-October. [Dallas Observer; SEC press release, 2019; Justice Department press release]
Recent headlines: "Jury finds crypto asset not a security!" This is a ruling in the last dregs of an investor action against Josh Garza's GAW Miners cloud-mining scam from 2014 and 2015, before Garza went to jail. GAW sold "hashlets," that would represent a portion of the company's alleged mining power. The jury found that the investors had sufficient control of the hashlets that they didn't count as passive investments, and thus weren't a pure investment contract. [Law360]
The claims that "crypto isn't just used for money laundering" and "crypto is becoming economically significant to Miami" are somewhat in tension

— Robinson Meyer (@yayitsrob) September 28, 2021
Monkey laundering
Fight For the Future puts itself forward as a civil liberties organisation concerned with the Internet, in the manner of the EFF or the Open Rights Group. Except that every single thing FFTF do seems to have a blockchain grift bolted on. I mean, it's quite possible they've done things that didn't have a blockchain grift bolted on, and I just failed to notice those rare examples.
In Twitter discussion, FFTF principals have repeatedly refused to disclose their crypto asset holdings — even as they promote cryptocurrency unceasingly. At this stage, they should definitely be called Fight For Our Hodling.
Today's egregious example is when game developer Valve banned NFTs and blockchain scam games from the Steam marketplace in early October — "Applications built on blockchain technology that issue or allow exchange of cryptocurrencies or NFTs". FFTF joined a pile of NFT developers in writing a letter of protest to Valve over this obviously good and sensible move. I didn't know before that selling cryptos inside video games on a proprietary platform is a valuable civil liberty. In fact, I still don't. Kotaku linked Stephen Diehl's Twitter thread on why NFTs are a scam. [Valve; Kotaku; Kotaku; Twitter]
Ed Zitron: "The NFT industry is just another way rich people have found to enrich themselves by selling people the idea that they too could be rich if only they participated in the scheme that enriched the rich people first. It is a lie of access to capital and fame." [blog post]
A CryptoPunk NFT sold for $500 million in ether! It was sold from the guy who owned it, to the guy who owned it, using a DeFi flash loan. When you're trying to fake value for your NFTs, you need to be a little less clumsy than this. [Artnet]
Here's a Tumblr of the very good NFTs out there, and the prices you can buy them for. [Tumblr]
This is most assuredly the worst NFT of the week: Henpai. Technically work-safe, but you will have the phrase "chicken boob NFT" in your head from this day on. [Twitter]
nfts are amazing because they're 99% money laundering and 1% overpaid tech guys who actually bought the cover story and now are constructing whole identities around "I go to Walter White's carwash because he's the best at washing cars!"

— Cliff 🦖 Jerrison 🏳️‍⚧️ (@pervocracy) October 2, 2021
Baby's on fire
The stockpile of North American Bitcoin miners' bitcoins they can't sell is now at $1 billion. The Block keeps noting this — and doing no analysis of why the miners aren't selling the coins. [The Block]
Some of the North American miners are publicly traded companies, and do in fact raise money by using the claimed value of their bitcoins as collateral — e.g., in this now-deleted September 2021 presentation by Bitfarms (spotted by Patrick McKenzie). [Bitfarms, PDF, archive]
This is either a bet on BTC continuing to go up — or the plan is to default on the loans when the crypto bubble pops. Either of these is a more circuitous version of the market being too thin for the miners to sell the coins.
Bitfarms is also yet another example of displacement, the reason Bitcoin does not promote green energy — Bitfarms uses cheap Canadian hydropower, which would otherwise be exported to the US.
Bitfarms is trying to expand into Argentina. Locals are not so happy about this. [Buenos Aires Times]
David S. H. Rosenthal has worked out numbers on crypto's carbon footprint that include attempts to estimate the carbon load of manufacturing the mining rigs — which may be more than the carbon from the fossil-fuel-based electricity they use. [blog post]
Sweden suggests banning proof-of-work crypto mining in the EU entirely. Erik Thedéen, Director General at the Swedish Financial Supervisory Authority, and Björn Risinger, Director General at the Swedish Environmental Protection Agency, are backing this plan. [Finansinspektionen, in English]
When the Bitcoin miners were kicked out of China, one of the places they went was Kazakhstan. Now Kazakhstan has an 8% spike in electricity consumption, and is having to buy power in from Russia; officials blame the crypto miners. [Eurasianet]
Brian Brooks left the Office of the Comptroller of the Currency to become CEO of Binance US. The revolving door turned out to be a plummet into the abyss. So he's tried again, this time taking up the position of CEO at crypto miner BitFury. [The Block]
crypto folks are like "soylent green is people *now*, but in just a few years we'll have a soylent green that is much fewer people per kilogram"

— Joe Wintergreen (@joewintergreen) October 10, 2021
Central banking, not quite on the blockchain
Nigeria has launched the eNaira CBDC! Its user case is to deal with rampant inflation — paper money is impractical, and the bank can't afford to reprint it. The eNaira's biggest problem in practice is that the electrical grid is not reliable. See also the comments on the FT piece. Apparently the eNaira has an instance of Hyperledger somewhere in the back end. [FT Alphaville, free with login; Techpoint]
The Central Bank of the Bahamas says that $300,000 is circulating in the Sand Dollar CBDC, with 20,000 users so far. [Eye Witness News]
Mu Changchun, head of China's eCNY (formerly DC/EP) project, says that there are now 140 million individual eCNY wallets, and 10 million corporate wallets. This means the number of individual wallets in October 2021 is six times what it was in July 2021, and  corporate wallets have trebled — though total transaction volume has only doubled. The eCNY is still at closely-monitored trial stage — work continues on security and crime prevention. [Ledger Insights]
The G7 group of central banks has released draft Public Policy Principles for Retail Central Bank Digital Currencies. These are meant to address the issues that would be caused by a kind of official cash that flows way faster than cash has previously. [Reuters; GOV.UK, PDF]
"In 2022, HMT [Her Majesty's Treasury] and the Bank will launch a consultation which will set out their assessment of the case for a UK CBDC … No decision has been made on whether to introduce a CBDC in the UK, which would be a major national infrastructure project." [Bank of England]
Techbros: pronouns are too confusing

Also techbros: no, it's not just a JPEG, it's a digital record of ownership using a revolutionary new distributed systems architecture. You see, in a thousand years all of society will

— Jules Glegg 🏳️‍⚧️ (@heyjulesfern) November 6, 2021
Things happen
More on the failures of El Salvador's official Chivo Bitcoin wallet — if you ask for a reset code, everyone in the same minute gets the same code! That sounds utterly bizarre, but there are multiple reports of this on Twitter. [Twitter; Twitter] Also, Chivo doesn't appear to have any two-factor authentication. [Twitter]
The US infrastructure bill has passed both houses, complete with the crypto provisions! You will need to report crypto transactions over $10,000 the same way you report cash transactions — and if you don't, it's a felony. This means your monkey NFTs too. The new rules apply from the 2023 tax year. [CNBC; CoinDesk]
ConsenSys, the centralised single point of failure for Ethereum, turns out to have a shortage of actual dollars. So ConsenSys is raising venture capital funding off its supply of magic beans, and its income stream from transaction fees on the MetaMask Ethereum wallet. [FT, paywalled]
Scientology and cryptocurrency: Has there ever been a better investment opportunity? The curse of the professional abyss gazer: when abysses collide. [Tony Ortega]
Remember Initiative Q, the online giveaway for a new private currency with a circulation in the trillions? It changed its name to Quahl in June. Coincidentally, "qual" in German means agonising pain. [Twitter; YouTube]
alan turing was the first person to combine computers and cryptography, and his currency's proof-of-work is NAZI SCALPS

— foone (@Foone) April 2, 2021
Hot takes
The Bizarre Rise of the 'Bitcoin Citadel': Ben Munster goes in search of the Bitcoin Citadel, where the "eternal enslavement of humanity to a tiny elite" is the utopian dream for Bitcoin maxis. [Decrypt]
How did Italy's Five Star techno-democracy party fail? I wonder if it's anything to do with the guy running the voting system thinking in terms of "We focus on disruptive technologies and how they disrupt business models … things like artificial intelligence, blockchain, and the internet of Things." Ben Munster's first piece for the Financial Times, too. [FT Alphaville, free with login]
David S. H. Rosenthal: a talk At "Blockchain for Business" Conference on security of permissioned vs permissionless blockchains — and why these are two completely different beasts. [blog post]
I was quoted by New Scientist on El Salvador's adoption of Bitcoin. [New Scientist, paywalled]
There exists Worm/blockchain/rationalist crossover fan fiction. "I fail to understand why the market does not already work this way, but rest assured, I would soon figure out a way to short my gun." The thread has been closed for being "political," i.e., making fun of libertarians. [SpaceBattles]
About to read "attack of the 50 foot blockchain" and I can already tell it is going to be excellent . . . pic.twitter.com/oCkw9WqHCb

— Alina Utrata (@AlinaUtrata) September 20, 2021
Crypto all comes down to Attack of the 50 Foot Blockchain; all this talk of actual Byzantine generals is merely a distraction.

— Crypto Hot Takes Bot (@CryptoHotTakes) September 18, 2021
Temperature check on late-stage capitalism: you can buy NFTs of AI-generated descriptions of imaginary girlfriends. pic.twitter.com/TAZcljg0Wk

— Elise Thomas (@elisethoma5) October 9, 2021
why do these NFTs look like they're 2016 youtube avatars explaining why the age of consent is too high & feminism is destroying civilization pic.twitter.com/EdtmPrbF8n

— Allergic to my own Swag (@coherentstates) October 15, 2021
little known fact that the "B" in "LGBT" stands for blockchain pic.twitter.com/Cw6VTn2rXV

— Liz England (@lizardengland) October 29, 2021
voldemort: so yeah suck it my soul is split across seven unique objects

harry potter: what the hell how why

voldemort: okay so first imagine we have a ledger of transactions, but instead of living in a single computer it lives on everybodys computer. now, by 'mining' we ca-

— laura with the red nose and the antlers (@freezydorito) November 1, 2021
"average person falls for 3 nft scams a year" factoid actualy just statistical error. average person falls for 0 nft scams a year. Blockchains Georg, who lives in cave & falls for over 10,000 each day, is an outlier adn should not have been counted https://t.co/UC33cvs81z

— Clea Filsooth 🏳️‍⚧️🏳️‍🌈 (@PastelChum) October 5, 2021
Your subscriptions keep this site going. Sign up today!