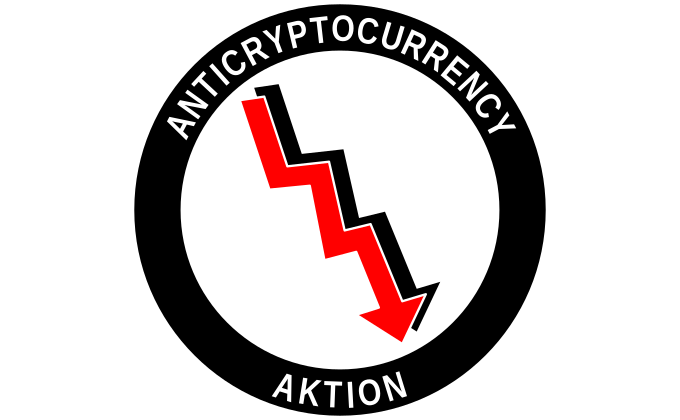 Carpe Diem
Facebook started the Libra project in 2019 as a proposal for a new cryptocurrency, to be run by a consortium. Facebook also started Calibra, a custodial wallet provider for Libra. I wrote a book on how badly all of this went down with regulators. It turns out nobody trusts Facebook.
The Libra project crashed head-first into a brick wall of regulatory clarity. The Facebook wallet project renamed itself Novi, and the blockchain project renamed itself Diem. In May this year, Diem moved from Switzerland to the US, and proposed a US dollar stablecoin, backed by a reserve to be held in Silvergate Bank.
Novi wants to do stuff. So Facebook's crypto wallet unit is now looking to other stablecoins, because Diem is taking too long. Frank Chaparro at The Block says that "Diem has hit new regulatory headwinds" — it turns out that a name change fooled nobody. The Diem Association is "effectively a zombie organization." Ya think? [The Block, paywalled; Twitter]
Novi has been talking to both Circle (USDC) and Paxos. This explains the recent sniping between Circle and Paxos — they're both looking to land this huge account.
Novi is actively hiring compliance people as well — as is the rest of the crypto industry, of course.
Silvergate Bank's share price dropped on the news — Silvergate had been talking up Diem as important to future earnings in its Q2 2021 earnings call. [Yahoo!; Seeking Alpha]
David Marcus made a blog post a few days later. He says how unfair — how un-American — it is that payment innovation like Diem or Novi should be suppressed just because regulators don't trust Facebook in any regard whatsoever. So that'll be the regulatory headwind, then. He posted this the day before the FTC filed yet another antitrust action against Facebook. [Medium; FTC]
Facebook's WhatsApp application has Novi icons inside the binary file, though they're not in use at present. (In case you ever wondered why Facebook apps are so fat.) Earlier in August, those icons were changed to remove the three wavy lines from the Libra/Diem branding. The public Novi website hasn't changed — yet. [Twitter]
Facebook updated Novi's logo and branding. Novi is a digitial wallet for Libra payments. $FB #novi pic.twitter.com/t2ar1vKoZb

— Steve Moser (@SteveMoser) August 11, 2021
Decentralising your funds, to me
How does DeFi voting work? About as well as the rest of DeFi. Uniswap recently voted on a Community-Enabled Analytics proposal to give $25 million of UNI tokens to blockchain analytics firm Flipside Crypto.
The proposal was contentious — it gave all the money to the proposers' friends, with votes mostly coming in from "university blockchain clubs" funded by venture capitalists Andreesen Horowitz. (Also, that Nic Carter would get the title "Supreme Being.") [Tally; CryptoBriefing]
One "no" voter suggested that "using the UNI treasury for large cash grabs to support pet causes often benefitting narrow groups of actors is very bad" — clearly not understanding the purpose of Uniswap, or of DeFi in general. [Twitter]
As it happened, an unfortunate bug in the Tally voting software was rendering "no" votes as "yes" votes. Whoops! The proposal had gone below the threshold of votes to be a valid proposal, so the vote was cancelled. I'm sure it'll be fine next time Andreesen Horowitz want to give their mates all the money. [Twitter; Tally; Twitter]
Atari baby
Soulja Boy is a rapper who seems never to have seen an altcoin he didn't like. He recently claimed on a video stream to be a majority shareholder in the holding company that presently owns the name and trademarks of the '80s computer and games company Atari. [Twitter, video]
Atari quickly denied this — "We know that CEO of Atari is a dream job, but that honor belongs to Wade Rosen." [Twitter]
Soulja Boy reacted very angrily in a video where he showed the contract he had with Atari. (Warning: strong language.) [Twitter] Twitter user Cynn Smith zoomed in on the contract: "It says 'Atari Tokens' on the contract he screen shotted. Not Atari shares in the company. Atari Tokens are their crypto currency. Like a Bitcoin competitor. So it was a promo deal they wanted to pay with their own crypto. Nothing to do with shares or ownership." [Twitter]
Soulja Boy got one million Atari Tokens — or about $60,000, if he could cash them out. This is rather less than the value even of the flayed and tattered hide of what was once a computer company that the holding company is dressing up in and dancing around pretending to be.
Regulatory clarity
After the cryptocurrency industry's performative idiocy over the US Senate infrastructure bill a couple of weeks ago, the Treasury will be clarifying that only actual brokers will be required to comply with the new IRS reporting requirements on cryptocurrency. That is, like the law says. [Bloomberg]
The Ontario Securities Commission has acted against the OKEx crypto exchange — specifically Aux Cayes Fintech Co. Ltd., incorporated in the Seychelles — for offering derivatives trading in Ontario without being registered. OSC asks for disgorgement and costs. "The OSC thanks the Seychelles Financial Services Authority for its assistance in this matter." [press release; statement of allegations, PDF]
Van Eck and ProShares have both abruptly withdrawn their applications to run Ethereum futures ETFs. I wonder what they've seen, or if perhaps the SEC discussed the matter with them. [CoinDesk]
Good news for Bitcoin — Neel Kashkari, president of the Minneapolis Federal Reserve, puts crypto adoption for legitimate use cases at up to five percent! Well, he said crypto was "95% fraud, hype, noise and confusion." But close enough. [MarketWatch]
I fought the law
Monero developer Riccardo "FluffyPony" Spagni will be staying in custody in the US pending his extradition hearing to face fraud charges in South Africa. "The judge ruled that he had not proven that he was not a flight risk, given that he had travelled to the US when he was expected to appear in court in Cape Town. At the time, he had seemingly not informed his own SA lawyer of the decision." [News24]
Ken Kurson, the publisher of crypto news site Modern Consensus, has been arrested once more for cyberstalking, this time by the state of New York. President Trump pardoned Kurson over this charge federally — but the charge has been brought again at state level. "We will not accept presidential pardons as get-out-of-jail-free cards for the well-connected in New York," said Manhattan District Attorney Cyrus R. Vance Jr. [Washington Post]
(Modern Consensus doesn't seem to have put up any new articles since March 2021. Editor Leo Jakobson has listed himself on LinkedIn as "freelance" since April 2021, and was most recently spotted writing on CoinMarketCap, owned by Binance.) [Modern Consensus; LinkedIn]
Greater Manchester Police seized £16 million (about $22.5 million) in ETH from scammers running a fake savings and trading service in early August. Said one victim: "I'm an experienced blockchain professional, I'd done all the research with friends who work in programming development to make sure it was safe. The hack really surprised us at first." The first clue should have been that the investment scheme involved crypto. [GMP]
Everybody still hates Binance
After pressure from regulators worldwide, Binance is now requiring KYC for all customers. [Binance]
After closing their local subsidiary in December 2020, Binance has closed all remaining operations touching South Korea even tangentially — they're removing all Korean Won (KRW) trading pairs, all KRW payment options, peer-to-peer trading in KRW, and even Korean language support on the website. "Please also note that we are not operating any official Telegram or other online communication channels in Korean." This is absolutely in the service of "a sustainable ecosystem around blockchain technology and digital assets," and not just because Binance would have had to register with the Korea Financial Intelligence Unit and report actual data to the regulators. [Binance]
The Netherlands hates Binance too. "De Nederlandsche Bank (DNB) announces that Binance is providing crypto services in the Netherlands without the required legal registration with DNB. This means Binance is not in compliance with the Anti-Money Laundering and Anti-Terrorist Financing Act, and is illegally offering services for the exchange between virtual and fiduciary currencies and it is illegally offering custodian wallets." Binance says it will be seeking registration. [DNB; The Block]
Binance Appoints Former US Treasury Enforcer Greg Monahan to Anti-Money Laundering Role. So, more or less than three months, you think? [CoinDesk]
El Salvador
The government of El Salvador is gearing up to pay public employees in Bitcoin — or "dollars" on Chivo, or something. Postal service workers report having training that includes promises that they'll be paid more if they accept bitcoins. Temporary workers in hospitals may also be paid in bitcoins or Chivo "dollars"; they may accept this, because their pay in dollars has been delayed previously.
Murder? BItcoin fixes this! Salvadoran finance minister Alejandro Zelaya reassures us that there will be no sanctions for businesses that don't accept bitcoin. So why not change Article 7 of the Bitcoin Law that makes it mandatory? "Why change it? If we start doing everything the opposition says, this country is going to be the same as it was before, and I don't think everyone wants us to have twenty-three murders again." I am defeated by his logic and reason. [La Prensa Grafica, in Spanish]
Lie dream of a casino soul
Robinhood has announced its Q2 2021 earnings: 60% of user accounts had crypto in them, 62% of crypto trading revenue was on dogecoin, and 41% of total Robinhood revenue was attributable to crypto. This would be because Robinhood charges commission on cryptos, and not on stocks.
So HOOD is functionally a synthetic crypto stock that's a dogecoin exchange for a living — Robinhood CEO Vlad Tenev said in the earnings call that "this is the first quarter where we saw a larger share of new customers place their first trade in crypto rather than in equities." I'm amazed there's so much interest and revenue in a walled garden that's functionally a bucket shop — they're still working on "the ability to deposit and withdraw your crypto." [press release; Seeking Alpha]
Coinbase announces board approval to spend $500 million on cryptos, and invest 10% of profits in "a diverse portfolio of crypto assets." This means illiquid minor altcoins funded by Andreesen Horowitz — "Proof of Stake assets, DeFi tokens, and many other crypto assets supported for trading on our platform" — as well as bitcoins and ether. This is a way of issuing a dividend to their large investors without issuing a dividend, in a more targeted way than a simple stock buyback. [Coinbase Blog]
The Tether expanded universe
Over two-thirds of all tethers ever printed were sent to two buyers: FTX and DRW Cumberland. [Protos]
The Tether response to this report appears to be to claim it's questionable because the article doesn't have a byline — and specifically not to address any claim in the article. (If it's in Protos and it's about Tether, Cas Piancey wrote it, and every performative Tether shill claiming the lack of a byline means anything knows this perfectly well.)
DRW Cumberland has been one of the huge traders setting the Bitcoin price for a few years now. [Medium] Though DRW scrubbed all mention of Tether from their website in May 2019, just after the New York Attorney General started its action against Tether — and a pile of senior staff jumped ship. [Twitter; Twitter]
Tether also personally issued at least $200 million in USDT to Justin Sun of TRON. [Protos]
Tether is printing again — three billion tethers in the past two weeks. Good to see there's institutional investors confident enough in Tether's bona fides to send them billions of dollars just as the Justice Department is lining up charges against its executives. That's certainly what I look for in a company I'm sending billions of dollars to.
Things happen
Users worry that central bank digital currencies will collect all your financial data just in the process of using them, in a way cash just doesn't. The Bank of Jamaica says that its CBDC will not use tracking information without a court order. Though this implies they'll still be collecting it. [Jamaica Observer]
Free TON, the remaining users of Telegram's TON blockchain software, propose starting "Freecyclopedia," a Wikipedia fork with expert supervision — so Citizendium, but on the blockchain. [Free TON]
The specific motivation is so they can shill crypto on Wikipedia — or a Wikipedia — without me personally dousing the party. I'm named in the proposal. Citizendium ended up getting taken over by cranks too, but such mere tawdry historical knowledge obviously doesn't apply. [Free TON, PDF, archive]
David G. W. Birch: Payments In Chaos — do we need cash in case of disasters? [Forbes]
Bloomberg: This is what happens when you take the crypto pill — with nocoiner representation from me and Amy Castor. [Bloomberg]
Though I didn't end up being quoted, I was interviewed for an article on Mark Zuckerberg's Metaverse — which turned out to be a virtual-reality office meeting that should have been a Zoom call — in Libération, 14 August. [Libération, paywalled]
People who think their favorite altcoin is going to have a marketcap of $2T this cycle are exit liquidity, so let's be nice to them 😅

— Benjamin Cowen (@intocryptoverse) August 13, 2021
the "actually this is good for bitcoin" tweets are reaching levels never thought possible pic.twitter.com/6u8bw36nUM

— Buttcoin (@ButtCoin) August 14, 2021
Never been so crushed to see a tweet deleted pic.twitter.com/JGy9FbM1zc

— dudes rock paper scissors (@tresdessert) August 16, 2021
It is not an exaggeration to say that after almost every tweet I've posted about Afghanistan's economic situation someone replies w/ something to the effect of, "Have they tried adopting Bitcoin?"

— Jeff Stein (@JStein_WaPo) August 19, 2021
Big crypto ads at London Bridge – with a warning in small print visible for less than a second pic.twitter.com/0LnaFA3hn8

— Rory Cellan-Jones (@ruskin147) August 21, 2021
in hindsight coming up with something to use the technology for other than gambling, crime, million dollar jpegs, and securities fraud in the last 12 years probably would have been a good idea. pic.twitter.com/SY4Wi6Ru9R

— Buttcoin (@ButtCoin) August 7, 2021
Your subscriptions keep this site going. Sign up today!