Tag:
de nederlandsche bank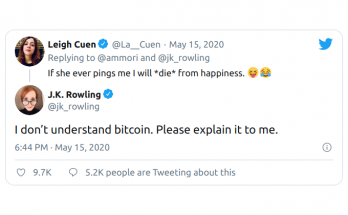 And Investopedia are spammers, and you should remove any links to their site.
Plus good papers, opinion pieces and followups. And why surveys claiming amazing mainstream crypto uptake!! are made-up rubbish. Also, go hear Edmund Schuster and Angela Walch on Tuesday afternoon.
Pictures from York. And "Attack of the 50 Foot Blockchain" is cheap in Canada this month!