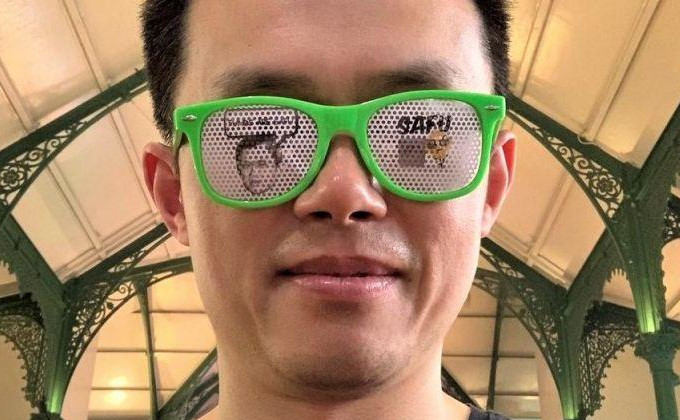 Fool me twenty times, shame on the fiat banksters
The DeFi Education Fund (DEF) is a new public policy organisation, funded by the Uniswap DeFi protocol.
DEF was proposed in May, and seeded with 1 million UNI, the Uniswap governance token, after a vote by a few of the very largest UNI holders on 29 June. [Uniswap]
The original plan was for DEF to spend the tokens over four or five years. But about half was liquidated for 10.2 million USDC, on Monday 12 July. Larry Sukernik, one of the multisigners on DEF who made this decision, dumped 2,612 UNI from his personal holdings just before the liquidation. [CoinTelegraph]
Aggrieved UNI holders are demanding answers. But hey, it's not like they have enough votes. And this is clearly a 100% success in DEF's mission to serve as an educational example.
Jack Dorsey of Twitter is launching some sort of DeFi platform based on Bitcoin — "an open developer platform with the sole goal of making it easy to create non-custodial, permissionless, and decentralized financial services. Our primary focus is #Bitcoin." [Twitter thread]
The ShapeShift crypto exchange is turning itself into a DeFi protocol, with none of that messy Know-Your-Customer. DeFi users on multiple chains will get airdrops of FOX tokens, the governance token on the new protocol. [CoinDesk]
Everybody still hates Binance
A lot of Binance US users are complaining they can't get their money out. [Amy Castor; Gizmodo] We also understand they can't get their cryptos out, which is making Binance smell uncomfortably like Mt. Gox and Quadriga.
Hong Kong's Securities and Futures Commission has announced that Binance is not licensed to offer stock token trading in the territory — that thing Binance was doing where you could trade fractions of stocks in real companies on the exchange, that got them in trouble with BaFin in Germany. Coincidentally, Binance has just announced an end to stock tokens. [SFC; Binance]
Poland's Office of the Financial Supervision Authority (Urząd Komisji Nadzoru Finansowego, UKNF) has put up a notice drawing attention to the multiple foreign regulators already upset with Binance. Poland doesn't even have a regulator for crypto, but UKNF still felt it should recommend special caution when dealing with Binance. [KNF]
Italy hates Binance too. "Consob warns savers that the companies of the 'Binance Group' are not authorized to provide investment services and activities in Italy." [CONSOB, in Italian and English]
The Bank of Lithuania has warned against Binance as well. [Bank of Lithuania]
Santander UK has cut off Binance, and "NatWest said last week it had blocked payments to 'a small number of cryptocurrency asset firms where we have seen particularly significant levels of fraud-related harm for our customers' without naming Binance." HSBC cut off all crypto exchanges earlier this year. So, with Barclays having cut off Binance and TSB having cut off all crypto exchanges, that's all the biggest UK high street banks. [FT, paywalled]
Clear Junction has cut off Binance's last Faster Payments channel in the UK. Clear Junction is a small payments provider that specifically markets itself to crypto companies. Clear Junction cites the FCA warning — but I strongly suspect their banks also told them that Binance was a relationship-breaker. [Clear Junction]
Binance payments no longer work via SEPA (Single Euro Payments Area), the channel for getting EUR in and out. Various experimenters on crypto Twitter have worked out that the only way to get funds in and out of Binance from Europe or the UK is via Mastercard or Visa — and even then, perhaps only one way. Do you feel lucky? [FT, paywalled]
Fraudulent Chinese loan apps are using Indians' KYC details to open bank accounts and crypto exchange accounts. WazirX — the Indian version of Binance — is involved. [The News Minute]
"At this point, Binance is holding so much Tether the exchange is far more dependent on USDT's peg staying stable than it is on any of its banking relationships." [Startups And Econ]
Whatever happened to Catherine Coley, the previous CEO of Binance US, who disappeared without trace in April? Coley is alive and well, and there may be litigation in progress. [Amy Castor; Decrypt]
Our Twitter Space about Binance on Tuesday evening went well! The app dropped my sound at one point and I had to reconnect. (The Twitter app is awful, so much worse than the web version.) But it basically worked. It's 90 minutes. I played it back on YouTube at 1.25× and it was quite listenable. Twitter Spaces is fun and works. [YouTube; Anchor.fm; Spotify]
Regulatory clarity
The Financial Action Task Force has just released its Second 12-month Review of the Revised FATF Standards On Virtual Assets And Virtual Asset Service Providers! The regulations proposed in 2019 are going into place — but full implementation of the travel rule is blocked on technology. [press release; report, PDF]
The FATF will continue to push for full implementation, including the travel rule, by November 2021, when it publishes the final version of the guidance.
The US is delivering regulatory clarity, good and hard. "SEC's Gary Gensler has told lawmakers that investor protection rules should apply to crypto exchanges." [WSJ, paywalled]
Treasury secretary Janet Yellen is putting together a group of regulators to work out rules for stablecoins. [Bloomberg]
A Stablecoin Applies to Become a Stonk: Doomberg thinks Gensler is unlikely to let Circle pull off its terrible attempt to go public via a SPAC, without doing the full S-1 usually required of a public offering. The SEC has been coming down on SPACs for inadequate disclosure, i.e., lying. [Doomberg; SEC]
Who wants to work ever again anyway
"a16z spent $2.2 billion to annihilate my LinkedIn inbox": a developer writes about the stupid recruitment emails he gets from crypto companies, most of whom are burning venture capital from Andreesen Horowitz (the SoftBank of crypto). [Reddit]
A pile of developers I know have been getting approaches from bottom-of-the-barrel crypto recruiters. Regulatory side, too — they need patsies to cover up the shenanigans. e.g.:
"I'm always looking out for good rustlang jobs and like 99% of jobs posted are for sh‑tty crypto companies that want to pay me 1/5 what I get paid now to do some stupid scam. I haven't even responded or applied to any, because it's resume poison." — Khorne

"i've been approached by a crypto company/would-be company looking for someone who knows something about quantum computing or quantum cryptography. if your first question is lol why does a cryptocurrency company need a quantum computing guy that was also my first question and if you still don't have a satisfactory answer neither do i" — SubG
So far the companies can't find enough people who are both stupid and craven enough.
The companies also keep demanding people who will go into an office. In this employment market. I could be cynical and say it's so they could discuss shenanigans in a way that couldn't be recorded …
One guy was previously my favourite bank compliance officer. Absolutely the natural predator of the bitcoiner — he loved nothing more than unbanking the banked. Because crypto was always a massive red flag for other shenanigans. He got an approach from [POPULAR DEFI PROTOCOL], which he turned down after laughing his head off.
Good news for Bitcoin
Cambridge data shows Bitcoin mining on the move — latest CBECI mining map updates, with quotes from me. [BBC; CBECI]
Plague of locusts seeks new field for utter destruction — the crypto miners kicked out of China look for new places to set up. [Bloomberg]
The bitcoin.org site got hit by a DDOS attack, with demands for a payment in bitcoins to make it stop. All we need now is for bitcoin.org to get ransomwared for Monero. [Decrypt]
Bitcoins as objects of religious veneration: "About to live in my car, what to do with Hardware Wallet & Keys? I know the obvious answer is to sell my crypto assets and get a proper place to live, but I don't want to do that yet at this time." From his comment history, the guy is also a 9/11 truther, an anti-vaxxer and an outright COVID denier. So if he's just doing a bit, he's sure dedicated. [Reddit]
Things happen
Reggie Fowler, the man at the centre of Tether's missing funds, is ready for trial. He has new lawyers, and the judge has made it clear that these lawyers can't quit if Fowler doesn't pay them like he didn't pay the last lot. Fowler's previous plea deal fell apart because nobody knew precisely how much money was in his various frozen accounts, and Fowler didn't want to be on the hook for any difference from the stated settlement amount. The prosecutor doesn't seem likely to give him another attempt at a plea deal. [Amy Castor]
Video platform TikTok bans "lending and management of money assets, cryptocurrency, foreign exchange, pyramid schemes, investment services and get rich quick schemes." [FT Adviser]
The SEC has settled with ICO listing site Coinschedule.com over promoting unregistered offerings of securities from 2016 to 2019. "Coinschedule presented potential investors with seemingly independent profiles about token offerings when in fact they were bought and paid for by token issuers." UK-based Blotics Ltd has paid disgorgement of $43,000 and a penalty of $154,434. [Press release; administrative order, PDF]
You probably don't remember Long Island Iced Tea, who renamed as Long Blockchain — it was 2017, a few crypto generations ago. Anyway, the SEC finally charged three of them with insider trading. No settlement, this one's going to court. [Press release; complaint, PDF]
TechMonitor: Crypto's uncertain environmental future — with quotes from me. The guy from Chia claims "recyclable hard drives are entering the marketplace", which is a remarkable claim. [TechMonitor]
I was appalled to learn that there were people in crypto in 2021 who hadn't heard the crypto jargon term "penis". It's from a January 2018 exit scam, when the Prodeum ICO took all the money and replaced their website with the word "penis." [The Next Web, 2018] Honestly, it's like saying you don't understand references to birdbaths. [BitcoinTalk] Have Fun Staying Penis!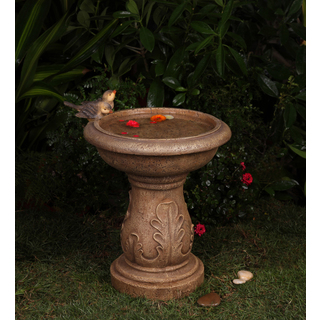 if nothing else, cryptocurrency made possible the scene in Gwenpool #24 (Marvel Comics, 2018) wherein supervillains are robbing a casino and expect the loot to be in the form of easily-transported micro-SD cards full of crypto. To their dismay, it's gold bars.

— Concerned Craig (@ConcernedCraig) July 8, 2021
Your subscriptions keep this site going. Sign up today!