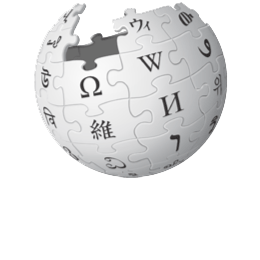 Decrypt ran a nice article this week on cryptocurrency Decred's  decentralised efforts to fund a PR agency, Ditto, to get Decred sufficient publicity to rate a Wikipedia article. [Decrypt]
Ditto wisely demurred, saying that's not how anything works — though Liz Bagot from Ditto did literally claim, and I quote: [Politeia]
The truth is, many crypto projects are having issues with Wikipedia because a few influential no-coiners have admin power and are intentionally censoring crypto pages.
I asked Trey Ditto to clarify precisely who Ditto PR meant here, in this official public statement from his agency — and just how on earth that was actually supposed to work. I'm sure Trey or Liz will reveal their important information on the Wikipedia nocoiner conspiracy, before the end of time.
(Ditto got paid in Decred tokens, by the way.)
This is completely standard — literally every crank field full of spammy idiots claims that there is an active conspiracy to keep them out of Wikipedia.
And crypto is absolutely and thoroughly a field full of spammy cranks, who try it on at Wikipedia — to the point that a poll of Wikipedia administrators unanimously supported harsh sanctions on the area.
Wikipedia despises spam. If you try to buy your way into Wikipedia, we despise you too. [Signpost]
As it happens, Smallbones, the editor of Wikipedia's internal newsletter the Wikipedia Signpost, has been nagging me for several months to write something about cryptocurrency and blockchain, and the Wikipedia view of the topic — the short version being that even the pro-crypto editors are sick of the firehose of spam.
So I drafted about 500 words, spent the last two weeks running it past everyone — in the process of which it doubled in size — and here's the piece: Crypto and bitcoins and blockchains, oh no!
My audience is Wikipedia people — talking about the problems of trying to edit well in an area targeted by floods of spammy cranks. The answer that worked for us was to get strict on sourcing.
"Off-wiki crypto advocates complain regularly, but the rule has stuck — because the Reliable Sources principle is solid, and what we're applying here is basic Wikipedia rules."
If you want your fabulous project written up in Wikipedia … get actually famous. You need genuine independent mainstream press — not just press-release churnalism — and maybe some peer-reviewed academic coverage too. Crypto sites aren't enough — you need proper coverage.
Else, maybe you aren't actually very noteworthy.
Your subscriptions keep this site going. Sign up today!