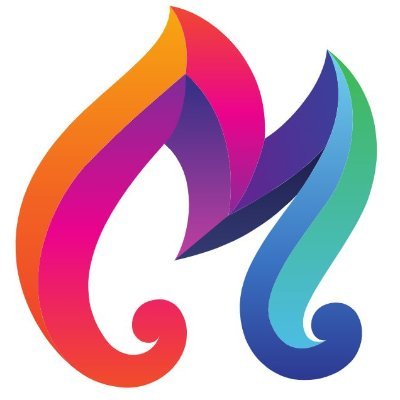 The Fyre Festival of crypto
Massive Adoption is a small Bitcoin conference in Tennessee, scheduled for 27-28 February this year. It's being promoted by a guy called Jacob Kostecki.
Reports started coming through of people having problems with promised refunds. Then people started claiming problems in getting money they were previously owed by Kostecki. There's even a Twitter hash tag, #CryptoFyreFest. [Twitter]
Then Kostecki's past started surfacing — as dug up by aggrieved unrefunded ticket holder Rob McNealy.
Kostecki had lots of trouble with startups in Poland in 2016 — he offered to hook them up with American companies, then founders and investors said that Kostecki had not only ripped them off, but threatened them when they complained.
He's also wanted by the police in Poland, for corporate tax evasion, and an unserved prison sentence. [Puls Biznesu, translation; Warsaw Police, translation]
Kostecki acknowledges that a lot of the events described happened, and attributes this to his personal issues at the time. Kostecki tweeted the TechCrunch story on these events himself today. [TechCrunch, Twitter, archive]
There's also a programme he's running called #SatsForStudents — a charity to teach kids about crypto. Joshua Davis has been documenting the odd way that the crypto wallets for #SatsForStudents are being administered. [Twitter]
Kostecki has apologised and promised refunds to all Massive Adoption ticket holders — though he doesn't have the money yet. He says the conference may not happen … for which he blames Rob McNealy — saying McNealy "made putting on the event extremely difficult" — and not, say, himself. [Twitter, archive]
To be super-generous — running a conference and keeping its finances above-water is difficult even when you're a reliable person of unimpeachable personal repute. When you're a serial foulup — with other people's money, not just your own — it's ill-advised.
And yes, that's the conference logo up there — literally a fire festival.
Update: Amy Castor's written the story up for Modern Consensus, with a pile more detail. [Modern Consensus]
I gotta say my favorite defense of an obvious cryptocurrency scam is, "at least they're building something! What is it you do to make the space better??"

Hm, well, for starters I don't build scams.

— H.E. Cas Piancey (@CasPiancey) January 20, 2020
QuadrigaCX
There's news on Quadriga! The fifth report of the trustee is out now — it's cost Ernst & Young CAD$637,000 just to handle all the requests from law enforcement in the Quadriga case. Amy Castor writes it up. [Report, PDF; blog post]
Miller Thomson, the court-appointed lawyers for Quadriga's creditors, really, really want the RCMP to exhume Quadriga founder Gerald Cotten and check the body is really him — before the spring thaw. It seems unlikely they'll get a court order, though, or they would have by now. [blog post]
Miller Thomson is also asking for help identifying any records related to Crypto Capital Corp — former money mules for many crypto exchanges in the US — which may have some of the missing money. [CoinDesk]
Amy's piece on Roger Knox, WB21 and Quadriga, that I mentioned last newsletter, is out now. She's also updated her Quadriga timeline. [Modern Consensus; timeline]
Amy and I will also be swooping into Vancouver and back out again in late February, for a documentary that's being made about Quadriga. We might even have time to talk to anyone else!
The banking cartel has been accused of socialising losses and privatising profits.
Crypto is trying to change that, by decentralising losses and centralising profits.

— Trolly McTrollface 🌷🥀💩 (@Tr0llyTr0llFace) January 26, 2020
Libra, central bank digital currencies, and similar vapourware
The Libra Association continues its incredible journey — Vodafone's quit. Vodafone says that if they were going to put actual money and engineering effort into financial inclusion, their own M-Pesa seems like a better prospect. [CoinDesk]
If Libra ever reaches Australia, the regulator will likely be the Australian Prudential Regulation Authority — whose job it is to see that financial organisations stay solvent. The Council of Financial Regulators has asked the Senate to give APRA ambit over Libra, in a submission to the Senate Select Committee on Financial Technology and Regulatory Technology.
"APRA's role in the framework would be to oversee wallets that are widely used as a means of payment and store significant value for a reasonable amount of time (e.g. potentially Facebook's Calibra proposal). APRA's framework would not be expected to capture digital wallets that are primarily used to pass payments through (e.g. Apple Pay)." [APRA submission, PDF]
Gita Gopinath, chief economist at the International Monetary Fund, is pretty sure that Libra, central bank digital currencies or central bank synthetic basket currencies won't displace the dollar — "The world would also benefit from a more balanced system in which the euro and the renminbi have a bigger role. But technology cannot solve this problem alone. It takes old-fashioned development of institutions." [FT, subscription]
They fought the law, and the law won
France charges Alexander Vinnik, founder of crypto exchange and money-laundering chop shop BTC-e — with money laundering. The US and Russia are still waiting in line for their chance at Vinnik. [Associated Press]
The UK's High Court has ordered Bitfinex to freeze 96 bitcoins from a ransomware attack, and to release information on the depositor. Hackers had demanded that an unnamed Canadian company pay them US$1.2 million to unlock thousands of computers. Their insurance company got in touch with the hackers, and worked out an agreement to pay US$950,000 — then 109.25 BTC. The insurance company then engaged Chainalysis to track the ransom — and 96 BTC ended up at Bitfinex.
Bitfinex said they would release Know-Your-Customer information on the depositor with a suitable court order — and this intends to be that court order. The court stresses that there is no evidence of Bitfinex being involved — they've just inadvertently ended up in possession of someone else's property. The order goes into quite some detail on what sort of property a bitcoin is in English law — and what sort of property it is when it's someone's ransom payment in the custody of someone else. Crypto lawyers will definitely want to read this. [BAILII]
In SEC v. Telegram, the Blockchain Association has filed an amicus brief (a submission from a third party who might be affected by the case). Their brief claims there's a lack of regulatory clarity — and its shining example of the sort of worthwhile token that might be affected by a finding against Telegram is … Bitfinex's LEO token, the one they released to shore up an $850 million hole in Tether's accounts. It's dreadful nonsense that doesn't address any of the SEC's legal claims or precedents, and just asks the court to give token schemes a free pass. The Chamber of Digital Commerce will be filing a similar brief.
The US has an entirely predictable legal environment for token offerings — ICOs are pretty much all really obviously securities under the Howey test, and SAFTs don't magically transmute securities into not-securities. The word the Blockchain Association and CDC really want there is not "clarity," but "excuse." [Blockchain Association; brief, PDF; CDC; brief, PDF]
Bryptogurrencies bruuhs should stop debating which of their 3000 ponzis is the best tech and start discussing which one is the least worst. From tier 1 to tier 5 mess.

— H.E. Rugpull (@DrHOSP1) January 21, 2020
Things happen
2019: Bakkt's Bitcoin options will definitely send Bitcoin to the moon when all the institutional investors flock to them!!
2020: Literally nobody is trading Bakkt's Bitcoin options. [CoinDesk]
The Monetary Authority of Singapore has brought in the Payment Services Act — putting all crypto businesses and exchanges in the country under the same anti-money-laundering rules as everyone else. [MAS]
Chainalysis has released a report on criminal uses of cryptocurrency in the past year. A detail that caught my eye — crooks seem to cash out their bitcoins via over-the-counter (OTC) traders going through Binance and Huobi. The meat of the report is good — but you'll need to ignore the ridiculous marketing copy at the start that literally claims that 60 million Americans bought Bitcoin in the past year, and that "Amazon and Starbucks now allow customers to pay in Bitcoin." [Chainalysis, PDF]
Baroness Michelle Mone is no longer selling apartments in Dubai for bitcoins, hawking ICO tokens, or threatening the Financial Times with "definition lawyers" — she's now selling business retreats. For £15,000, you can attend a two-day conference with Mone, staying at a five-star hotel — and learn how to do all of this yourself! [FT Alphaville, free with login]
Daphne Caruana Galizia, the journalist who was killed in Malta while investigating government corruption, called out Maltese blockchain dreams as early as March 2017 as an attempt by the government to distract from their other corruption. [Decrypt]
"Lightning Network Torch 2" was an initiative to determine the level of good will and cooperation of the LN user community. That level is: only five straight-up thefts along the way! [Crypto Markets News]
Hot takes
Anatomy of a Scam — Jacques Mattheij examines a blockchain pitch deck to venture capitalists, slide by slide. "Blockchain, like AI and many other terms that have come and gone over the years are investor bait, terms that are used to be able to lift along on a hype." [Blog post]
Technical Analysis, blockchain litigation edition, from Murphy & McGonicle — Financial Times FT Alphaville was not impressed with the chart crime on pages 7 and 8 of this slide deck. [FT Alphaville, free with login; slides, PDF]
I get quoted in the Independent again — " Why claiming coronavirus is 'good for bitcoin' isn't quite what it seems." Anthony Cuthbertson on why the price of Bitcoin doesn't track world events. [Independent]
Something new to read. @davidgerard pic.twitter.com/qdc9XHT3ER

— Bogdan Stanciu @rv_inc (@bog_dan) January 27, 2020
https://twitter.com/ILCryptoLawyer/status/1221362540158050304
Your subscriptions keep this site going. Sign up today!