I may have to re-evaluate Initiative Q's scam level — their new pitch is "This is a new currency and payment network built by ex-PayPal guys, called Initiative Q." That's the current suggested text on their website for spamming your friends with … and it's a lie — Q's founder sold his fraud-detection startup to PayPal, but that's it. I've also seen one where they were founders of PayPal.
Crypto media is better than you may have thought — Corin Faife of Breaker posed as a PR person and asked crypto news outlets if they'd take money to cover a project, and nearly half refused! So that's nice. The majority wanted payment of between $240 and $4500 — in filthy fiat, not even in cryptos. The pay-for-play sites are: NewsBTC, Bitcoinist, Cryptovest, Globalcoinreport, AMB Crypto, CoinIdol, BTCManager, Blokt, CryptoPotato, Coinspeaker, Cointelligence and CryptoNinjas. CoinTelegraph wouldn't run an article for payment themselves, but they did refer them to other sites in the "Cointelegraph Media Group." This should surprise absolutely nobody — for instance, CoinIdol asked me directly for money to do a book review. Outlets that flatly refused were BraveNewCoin, Coinjournal, CryptosRus, CCN, Mineable, Oracle Times and ZyCrypto.
A couple of Bitmain IPO pitch decks seem to have listed current investors who weren't actually investors — Digital Sky Technologies Global and GIC Private Limited. A disgruntled new investor is suing.
Crypto Baroness Michelle Mone fails to realise that spurious and badly-spelt threats to sue a finance newspaper for reporting when they catch her in a contradiction are unlikely to go well. Even with the finest "definition lawyers" known to humanity.
Another Conservative MP gets into crypto, then quits — Stephen Hammond joins IronX, then leaves after four days when someone notices and asks about it.
"There are two ways to make money from bitcoin: with luck and with difficulty. Unfortunately for those who missed out on the cryptocurrency's rapid rise in value, the difficult route — mining — is proving costly."
You may remember an incendiary blog post from May, by David Vorick of Sia — detailing the monopoly Bitman holds over crypto mining hardware. Evidently, Sia have decided "if you can't beat 'em, join 'em" — they've just hard-forked Sia so that only Sia themselves can sell you the mining hardware for their coin! Now, you might say "that's 100% centralised, why are they bothering with reprehensible garbage like proof-of-work in the first place," but you'd be entirely correct.
After pulling 630 million tethers back into their treasury, Tether have just destroyed 500 million of them.
tfw when Crypto Capital Corp, the MSP for Bitfinex, also seems to work with/operate a literal DIY Ponzi scheme website, but no one cares because they aren't paying attention and don't see how absurd this is: pic.twitter.com/WRtgPdNqQG

— CasPiancey (@CasPiancey) October 24, 2018
Lobbying disclosure — Martin Walker (CEBMa), Izabella Kaminska (Financial Times) and I met Alex Sobel MP at Portcullis House on Wednesday, because he wanted to ask us about cryptocurrencies. I gave him a book and said how the worst things to my mind were (a) proof-of-work mining is reprehensible (b) protections for retail investors. Photo by Martin — the MP is the guy who hasn't got a tie on. If any other MPs or their researchers want a word, please get in touch!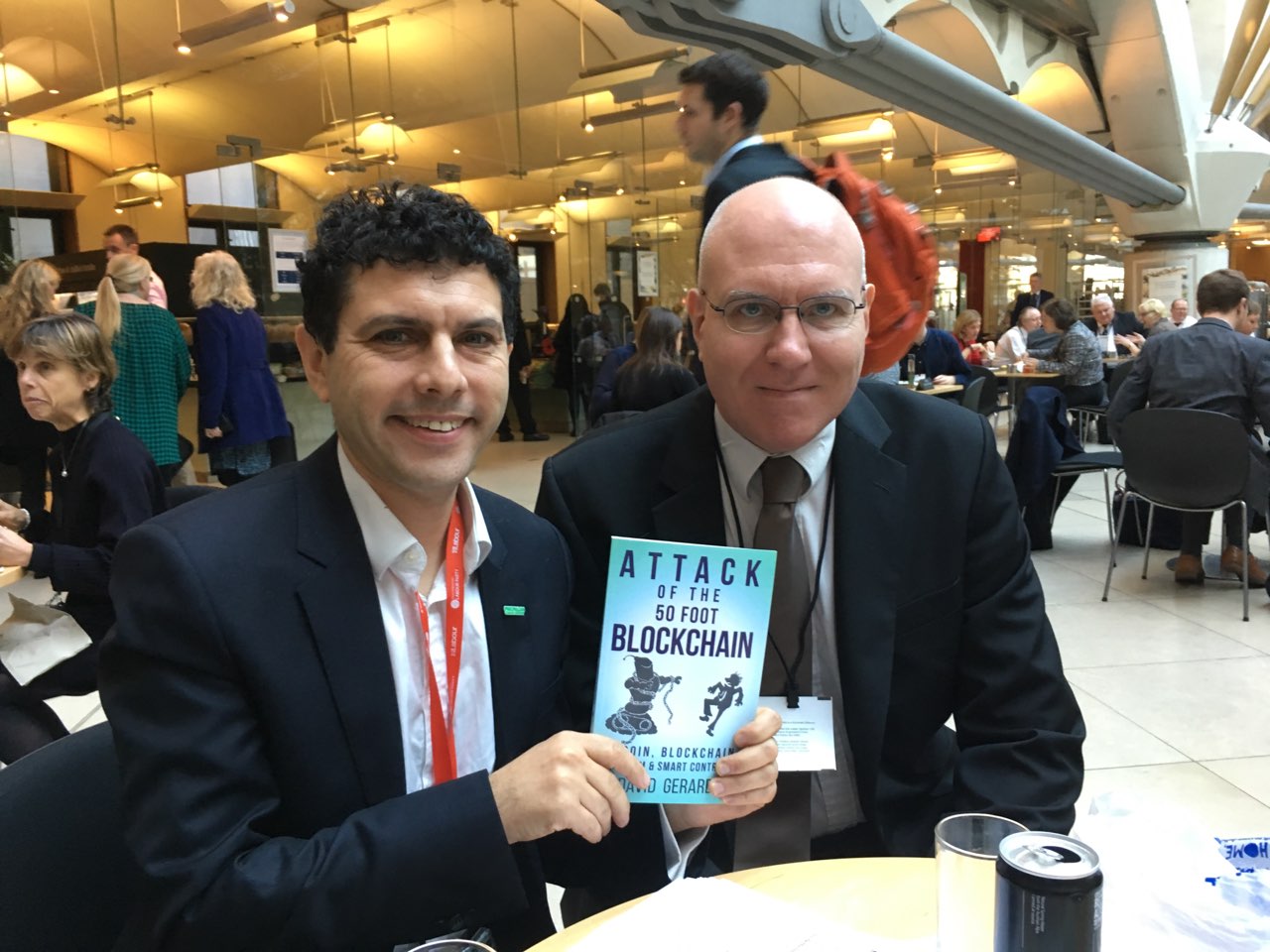 The Intelligence Squared debate I did in July is now online in full, on video! It's 90 minutes, and totally worth it. (Yes, I need better resting nodding-and-smiling face.) The bit where I find myself having to explain capitalism to supposed capitalists is about 37 minutes in.
After a few months of it apparently not working … I've just fixed the "Get blog posts by email" function on this blog! You can sign up to get every post emailed at the link here.
Sadly my local cryptocurrency exchange has closed down.@ofnumbers @izakaminska pic.twitter.com/EnZt98H0QH

— Martin Walker (@MartinCWWalker) August 3, 2018
Your subscriptions keep this site going. Sign up today!