The book is launched (puff, puff) and people love it! So now my problem is to let everyone who read Attack of the 50 Foot Blockchain know that there's a new one.
Please, I beg you: tell people the new book is out. Spread this web address: https://davidgerard.co.uk/blockchain/libra/
If you bought a copy of Libra Shrugged on Amazon, please review it — our dear friend the algorithm loves reviews from verified purchasers.
If you can review the book on your own site, blog or LinkedIn, that would be hugely helpful. I'm also available for podcasts, and recorded one yesterday and one today. Reviews so far: David S. H. Rosenthal, Andrew Bailey. [DSHR; Resistance Money]
The loved one is also recording an audiobook version! "It'll be fine."
(And the artist is cursed with having to explain Bitcoin to people.) [Tumblr]
Personally, I blame Facebook for deliberately not doing anything with Libra this week, and depriving me of opportunities for punditry.
Filecoin: Must die, bye bye, bye bye
Filecoin went live at block 148,888, apparently because that number sounds like "prosperity for life" in Chinese. [Filecoin]
Funnily enough I can't find a cite anywhere outside the English language version of Filecoin's blog post to show that 148,888 sounds like "prosperity for life." The Chinese version of the announcement doesn't claim this reason either. [Filecoin] Others say that "148,888" sounds much more like "must die, bye bye, bye bye."
That it's Fourteen Eighty-eight with another Eighty-eight on the end must be just another of those inexplicable coincidences in crypto. Honi soit, dude. I wonder which whacky japester at Protocol Labs picked this block number.
(If you're going to use code numbers, stick to 5,318,008. Have some respect for tradition.)
So Filecoin finally launched, after a massive ICO and three years' work on their system to store data more expensively than Amazon S3, and … screwed over the miners they'd worked hard to bring onside.
Mining on Filecoin is determined by how much disk space you commit. One miner has 60 petabytes of storage, on servers costing hundreds of thousands of dollars.
But Filecoin also required you to pledge 0.1901 filecoins as collateral for each 32 GB you add to the pool — and the mining rewards were not immediate, but were vested over 180 days. This meant miners had to buy filecoins if they wanted to add more storage to mine filecoins — it was impossible to generate enough coins, so you had to buy coins to be allowed to mine coins.
The miners threatened to fork, and Filecoin changed the reward structure to screw them over a bit less, and pay 25% of the reward immediately. At least it's not proof-of-work. [The Block; Coindesk; 8btc]
Rumour also has it that Filecoin released 1.5 million filecoins from the testnet onto exchanges — about 10% of the circulating supply. Whoops. [QQ]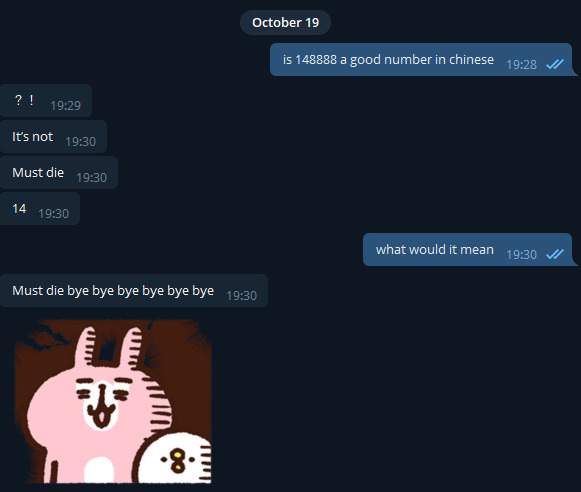 News of the World
Here in the crypto ice age, how's crypto media been doing since February?
CoinDesk has been haemorrhaging staff over the past several months. But Michael Casey has published a blog post — not an article on CoinDesk itself, for some reason — about how everything is fine. "Much of that outflow was coincidental and long-planned." He vaguely mentions the existence of staff "concerns," though not what the concerns were. [Medium]
But Casey does link a memo listing some of these concerns, that led to CoinDesk losing 10% of its headcount in a few months. [Scribd, PDF]
I particularly note: "DCG portfolio companies felt comfortable trying to direct coverage" — that is, owner Digital Currency Group's other interests trying to interfere in editorial. This was one of the outcomes that was predicted when CoinDesk was moved into the main DCG offices last year, and Pete Rizzo and several other journalists were fired.
Did the DCG companies ever get their desired coverage? I note the completely coincidental example of an August article from CoinDesk, covering two DCG portfolio companies. This glaring conflict of interest isn't mentioned anywhere on the page, let alone in the article text — either in August or at present. [Coindesk; archive, August; archive, November]
CoinDesk employees can trade crypto — but they can only go long, not short. [CoinDesk, archive]
I still get crypto fans complaining in my mentions that crypto news isn't considered a reliable source for Wikipedia. CoinDesk in particular is considered "generally unreliable," with a warning about DCG portfolio company coverage. Other crypto sites are regarded as worse. [Wikipedia]
In better CoinDesk content news, the estimable Nik De ran a CoinDesk Substack newsletter for the US election. Another newsletter will follow. [Substack; Twitter]
Ken Kurson is the publisher and co-founder of crypto news site Modern Consensus, which had a good writer for a month earlier this year. He's also on the board of Ripple Labs, and has a substantial XRP holding. In 2018, the Trump administration offered him a seat on the board of the National Endowment for the Humanities. The FBI did a standard background check, and uncovered harassment allegations over his divorce in 2015. He's now been charged with cyberstalking three people and harassing two others — "intent to harass, intimidate and place under surveillance with intent to harass and intimidate." He's also alleged to have installed keyloggers on his victims' computers. [New York Times; New York Times; FBI complaint, PDF]
Amy Castor's been pumping out the newsletters! I should do that instead of waiting three weeks and posting a monster, hey. [blog]
Crypto journalists looking for a story should do Twitter searches for "buidl", then go up the thread to spot whatever scam is being called out.
My last handful of brain cells pic.twitter.com/CNctBLEj8T

— D J U N G E L S K O G (@goulcher) October 24, 2020
Regulatory clarity
FinCEN and the US Department of Justice has charged Larry Dean Harmon, the founder and operator of mixers Helix and Coin Ninja with Bank Secrecy Act violations, money laundering conspiracy, and operating an unlicensed money transmitter. Remember that FinCEN stated directly a year ago that coin mixers were money transmitters under the Bank Secrecy Act. This is clearly good news for Coin Ninja, to get such detailed helpful advice from our dedicated public servants! FinCEN has assessed a penalty of $60 million. [FinCEN, PDF]
The US Government now accepts Tethers in payment for services, at a rate of 1,000 USDT = $995! That is, six money launderers tried to bribe undercover investigators with tethers. I suppose it's a use case. [Press release; indictment, PDF]
The Netherlands government confirms the usefulness of Bitcoin for aiding the privacy of commercial transactions — and increases its official holdings by 2,532 BTC! A Hilversum couple have been jailed, one for two years and one for two and a half years, for money laundering almost 16 million EUR over the past two years. The couple forfeited Bitcoin wallets containing 1,044 BTC and 1,488 BTC (probably another of those wild crypto coincidences) and 250,000 EUR in cash. [Openbaar Ministerie press release]
SEC and Kik Interactive have agreed a consent order: $5 million fine, KIN tokens are securities, Kik won't issue any more securities without proper registration, and there are to be no sales of securities without 45 days' notice to the SEC. There were no findings against the corporate principals as individuals. This leaves KIN free and clear! Except for the bit where no cryptocurrency exchanges are registered broker-dealers, and that 45 days' notice period. [Order, PDF; SEC press release]
Italy spearheads the adoption of Ethereum in air travel, spurring improvements in IT security and energy management! An IT technician used company servers at Lamezia Terme airport to mine ether. [RaiNews]
The Plus Gold Union Coin ponzi scheme in Australia, run by Harpreet Singh Sahni, comes unwound. "'People won't be able to digest this,' Mr Sahni exclaimed, before dazzling his audience with technical details about blockchain technology and cryptocurrency mining." Sahni ran PGUC as an affinity fraud, targeting his religious community locally. He's now facing charges in India over PGUC. [ABC]
Gainzy blocked me pic.twitter.com/sD0V6HuwNH

— davis 🐺🦊 (@basedkarbon) October 14, 2020
Good news for Bitcoin
Ross Ulbricht's body may be jailed, but his bitcoins roam freely. 69,420 69,370 BTC from an old Silk Road wallet moved earlier today. Nobody knows who moved the coins, or how. There's speculation they were hoping the news would be buried by the US election — well, that didn't work out, did it. Quote from me on the BBC story — though not advertising the new book, dammit. [Elliptic; Ciphertrace; BBC]
(Brian Armstrong voice) "decentralized." Five exchanges hold 10% of all bitcoins. [CoinTelegraph]
The Times has been asking about the money that Ben Delo, the recently indicted BitMEX co-founder, has been throwing around: "Billionaire Ben Delo's £5m gift stirs up trouble for Oxford." "In his university year book Mr Delo was voted the most likely to become a millionaire and the second most likely to end up in prison." With a quote from me. [Times, paywalled]
You'll be pleased to know the money that BitMEX takes from idiots is being used wisely — Mr Delo is donating heavily to avert Roko's Basilisk. If you ever thought Delo was a genius, you might want to Bayes that one out. [MIRI]
A Tether stablecoin is really just a Caa3-rated junk bond that pays no interest. Any self-respecting investor would need at least 15% p.a. to absorb such a long list of risks.

— John Paul Koning (@jp_koning) October 16, 2020
A fool and his money are soon decentralised
Scammers are being scammed by scammers! They think Google should help them not be scammed by other scammers. Specifically, the promoters of the deeply and fundamentally fraudulent nonsense known as DeFi are outraged at scammers running Google ads that front-run them, grabbing their rightful suckers. (This story is paywalled, but you don't need more than the headline and the first few lines to get the gist.) [The Block, paywalled]
AKT is a Uniswap token that you can buy — but when you sell it, it self-destruct. Unless you're AKT's creator. [Reddit, Reddit]
Anytime anyone asks me what DeFi is I send them this videopic.twitter.com/VPaN6nyqIU

— CryptoCharles (@CryptoCharles__) October 28, 2020
Libra: Dislike button
A G7 draft statement says that Facebook's Libra — sorry, a "global stablecoin" — must not start until properly regulated: "The G7 continues to maintain that no global stablecoin project should begin operation until it adequately addresses relevant legal, regulatory, and oversight requirements through appropriate design and by adhering to applicable standards." I'm pretty sure they said this a year ago as well — but hey, why not say it again. [Reuters]
The Financial Stability Board has issued "Regulation, Supervision and Oversight of 'Global Stablecoin' Arrangements," a report that's 73 pages saying "hell no" to Facebook in close detail, without ever naming "Libra." Tether is mentioned in a footnote. [FSB, PDF]
If you're following the "global stablecoin" discourse, you may be interested in the responses to the FSB's consultation, including one from the Libra Association — which reads a lot like it was written by Christian Catalini. [FSB, PDFs]
The FSB has also released its roadmap to improve cross-border payments. The FSB's stablecoin (i.e., Libra) report incorporates parts of this roadmap — in such a way that it would punt international payments via Libra to 2023 at the earliest. [FSB, PDF] This wrinkle was first spotted by John Kiff. [blog post]
The People's Bank of China proceeds with ever-larger test deployments of DC/EP. The latest test seems to have worked okay — but users don't think it offers anything over Alipay or WeChat Pay. DC/EP was cheaper for merchants, because they weren't charged a fee, unlike with Alipay or WeChat Pay. [Reuters; SCMP]
The PBOC is tweaking banking law to strengthen legal backing for a digital yuan — and ban other yuan-pegged tokens. Which would catch Tether Yuan. [The Block]
The Bahamas Sand Dollar CBDC is live. [Twitter]
How we imagine Libra is going to work. pic.twitter.com/DapmLXcjnm

— Libra (@LibraReserve) November 9, 2019
I heard it on the blockchain
The Australian Securities Exchange has delayed its blockchain transition until April 2023. They were just too successful, you see — "The industry also requested substantially more post-trade processing capacity than what had been contemplated pre-COVID-19." Absent from the press release: the word "blockchain." [ASX, PDF]
Someone asks Hacker News for real life actually-useful use cases for blockchains, and the comments are a perfect trash fire. "In the long-term, I think blockchains will make a major showing in the design of self-driving vehicles (SDVs)." [Hacker News]
Tomlinson et al., "Analyzing the sustainability of 28 'Blockchain for Good' projects via affordances and constraints" — "Despite their admirable goals, we find that current Blockchain for Good projects are unlikely to contribute to a sustainable future due to technical limitations and a conceptual framing that favors the status quo rather than transformative change." That is: "Blockchain for good" is fraudulent nonsense, and that's good news for blockchain. [Information Technology for Development]
An Open Letter To Blockchain Vendors: Please Pay More Attention (2018). "your understanding of the DSCSA and the needs of the US pharma supply chain was so elementary that it appeared that most of the presenters were making the simplest, most superficial assumptions about them." [RxTrace]
PwC: blockchain potentially has loads of potential. You can tell, 'cos there's a graph. [FT Alphaville, free with login]
I'm not sure which fever-dreamed blockchain buffoons are the worst: the ones that come from tech, or the ones that come from banking/finance/etc.

— Tom Morris 🏳️‍🌈 (@tommorris) October 13, 2020
Things happen
In Hong Kong, the Securities and Futures Commission (SFC) is now regulating all local crypto exchanges. [Reuters]
Ripple is still buying friends — it gave Moneygram $9.3 million in XRP in Q3 2020 to keep using XRP. Moneygram classes these as "market development fees" rather than revenue. [press release, The Block]
The Marshall Islands plan to issue its cryptocurrency SOV is proceeding, as a token on a private instance of Algorand. Still a terrible idea, but at least it's not proof-of-work now. [press release]
From May this year: you know that coal-fired power plant in Australia that was going to mine bitcoins? The same guys — including the backer found "corrupt" by ICAC — are now trying to talk up restarting the plant as a biofuel production facility. [AFR]
There's going to be a movie about the OneCoin ponzi scheme. Kate Winslet is lined up to play Dr Ruja Ignatova. Not based on the BBC's podcast "The Missing Cryptoqueen," but on a book about OneCoin by Jen McAdam. [Deadline]
Book fan art
If you get a copy of Libra Shrugged and take a photo of it, please tweet it and @ me!
Fine reading for a rainy afternoon — the latest from @davidgerard. Given his previous writing, I'm sure I'm in for a fun and skeptical ride. pic.twitter.com/3r5nxW9ahA

— Andrew M. Bailey (@resistancemoney) November 2, 2020
"And the world says 'no'" pic.twitter.com/o4APXh7WWI

— Marcel Vilarós 👾 (@marcelvilaros) November 4, 2020
Cool.. 👍😉 pic.twitter.com/frctJoH96Y

— Matt Lee N.. M31033.. (@emelen73) October 30, 2020
Hey heyyyy heyyyyyyy pic.twitter.com/r7NQUGvHir

— Kyle S. Gibson (@KyleSGibson) November 4, 2020
Your subscriptions keep this site going. Sign up today!