I cleverly broke my shiny new laptop's LCD, delaying this newsletter a bit. I finally have the loaner set up the way I like it — as I wait for the nice laptop to come back.
Last post, I tried naming and tagging all external links for paywalls and so forth — the idea being to make these newsletters more comprehensible to normal people. I didn't like it at all, but evidently I'm wrong — ten out of ten people I asked love it, and wish more people would do this. Inline links are to me, or Wikipedia or similar.
Any further suggestions are welcomed as to how to make these newsletters something that your normal friends, who neither know nor care about crypto, would enjoy reading.
(Most newspaper paywalls are a two-foot-high garden fence if you know how to hop them, but it would be impolite to link the ways. And anyway, journalism costs money. Here's where to send me some. And you can sign up to get my posts by email!)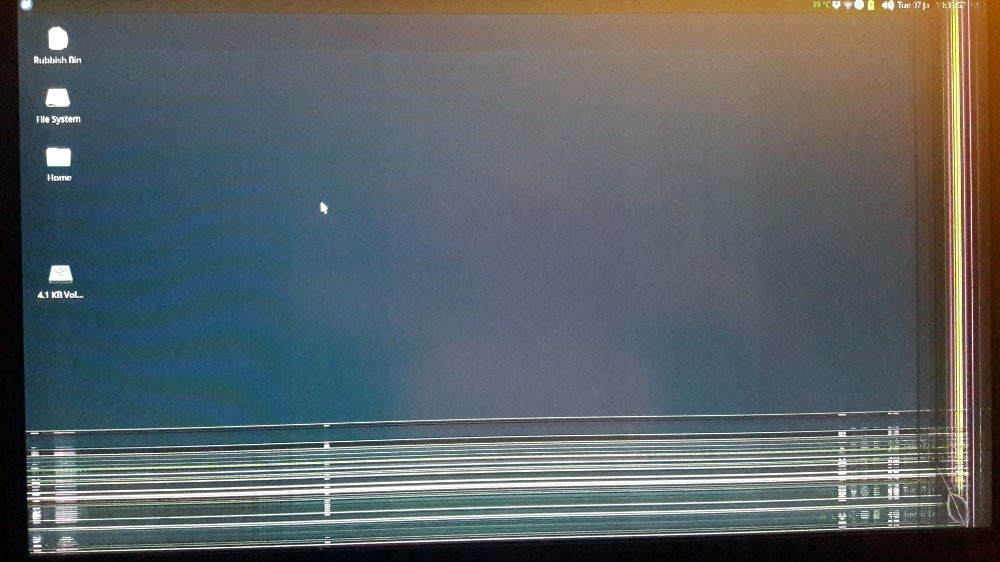 My crypto predictions for 2020!
The "crypto winter" will continue. There will be no new retail interest, and no new reason for retail interest.
The big crypto holders just couldn't wait four or five years for the retail suckers to forget the 2017 bubble — they had to go off early, didn't they. So the 2019 price pumps were clearly fake, 'cos they were noticeably lacking in actual retail activity — we didn't see massive volume increases on the actual-dollar exchanges — and nobody seemed to take the price rises very seriously.
I'll go so far as to predict another mainstream crypto bubble won't start in 2020 — I think it's too early, and we haven't grown back a fresh crop of suckers. The sort of people who are desperately seeking a get-rich-quick scheme, but don't remember the 2017 bubble.
All new hype in the crypto sphere in 2020 will be slightly-rebranded scams to squeeze the remaining actual dollars from the few obsessive gamblers still day-trading cryptos.
The price of Bitcoin could go up, down or sideways. It's whatever the margin traders need it to be that day.
(The trouble with the very real simplicity of the Bitcoin white paper is that this simplicity only exists in a perfectly spherical monetary system in a vacuum at absolute zero. Everything that actually ensued was trivially predictable by anyone who'd ever argued with libertarians online.)
Some "blockchain" projects will see production! Almost all of these will be centrally-administered systems where the blockchain is just a data store, and the others will be much the same but coming up with new excuses to say they aren't.
There will be enough venture capitalists funding "blockchain" projects to make people who should know better think this is good news for (the price of) Bitcoin, and isn't all just the sort of VCs who were foolish enough to buy Gram tokens setting even more money on fire.
Successors to IEOs and DeFi — the broader category of Initial Sucker Offerings — will surely make number go up! The promises will sound like a pseudoscientist explaining a perpetual motion machine, where he explains every little detail except where the free money/energy comes from. You will be assured that institutional investors are heavily into this.
The comedy godl will continue.
It's 2084.

The bitcoin block reward is dust.

The sun is locked in a Dyson sphere ASIC.

Maxis are still claiming the next bull run will drive bitcoin to $20 million per.

Bitcoin is at $4k.

— Bruno Skvorc (@bitfalls) December 25, 2019
Still cleaning up the ICO splashback
The SEC sued ICOBox, a company that offered to promote and manage ICOs, in September last year — alleging that they offered unregistered securities (ICO tokens), and acting as unregistered broker-dealers (promoting the ICO tokens). ICOBox didn't show up for the case — so the SEC has now moved for default judgement of $16 million. [FinanceFeeds, FinanceFeeds]
In late 2017, Crypto Asset Management (CAM) solicited the public to give them money to invest in ICOs. In November 2018, the SEC settled the securities law violations that CAM had run up in the course of doing this foolish thing — with a $200,000 fine against the company and its founder, Timothy Enneking. [SEC admin order, PDF]
Now, CAM's successor company, Digital Capital Management, is suing their lawyers, Faegre Baker — for advising them that the ICO wouldn't constitute an offering of securities. [Crowdfund Insider, Bloomberg Law]
SEC chair Jay Clayton specifically warned ICO lawyers about enabling bad client behaviour in January 2018 — I wonder if this case brought that speech on. [Fortune]
Other legalities
Virgil Griffith — the Ethereum Foundation developer who thought visiting North Korea was a good idea — is free on bail, guaranteed against his parents' house. [Modern Consensus]
Dr Craig Wright has been filing more weird nonsense in the Kleiman v. Wright case — a document called "Tulip Trust III," and 428 (!!) other documents. The Kleiman estate is not happy about this, as these documents should have been filed in discovery months or years ago. None of these documents have been unsealed as yet. The case docket is up to page 3. [Plaintiffs' motion to seal, PDF; Kleiman v. Wright docket]
No word as yet from the Craig Wright camp on whether the bonded courier, who Wright said in the Kleiman v. Wright case was going to show up with the private keys for the million-bitcoin Satoshi stash … has manifested.
There are not one, but two, class action lawsuits in progress against Bitfinex and Tether — alleging that the companies used tethers to manipulate the price of Bitcoin from 2017 on. The second suit, originally filed in November by Kirby McInerney LLP, has now filed an amended complaint — in the Southern District of New York rather than the state of Washington. SDNY just happens to be where the first suit was filed in October. [The Block]
Grant Gulovsen — actually a lawyer, in the crypto space — thinks there's a non-negligible chance that the shiny new Proof-of-Stake Ethereum 2.0 will constitute a security under US law, per the Howey Test. [blog post]
John Reed Stark used to be the chief of the SEC Office of Internet Enforcement. His negative opinions on Bitcoin made even me go "that's a bit strong" … but he knows the stuff well, so. [LinkedIn]
"I was promised a bonded courier." pic.twitter.com/kGC9Lf6LAA

— Palley (@stephendpalley) January 2, 2020
More good news for Bitcoin from regulators
Qatar's financial regulator has blocked any and all crypto asset services. "Virtual Asset Services may not be conducted in or from the QFC at this time." [International Investment]
By the way — I've seen announcements for years now of how Dubai is going completely blockchain, any time soon, with an IBM press release to go. So, serious question — what is the independently verifiable evidence of Dubai's blockchaining?
I see press releases that Dubai's payments infrastructure (akin to Faster Payments or UPI) is somehow "blockchain" — but the last press push I can see on that is from 2018 — and with zero detail on how it works. Does anyone have independently verifiable information on Dubai's no doubt vast number of production systems that use blockchain, or even "blockchain"?
In late 2018, Uzbekistan had legalised cryptocurrencies. A year later, Uzbekistan further improves its policy towards cryptos — you can no longer buy crypto, only sell it on two registered exchanges, and you can't use cryptos as a means of payment. The new rule seems to be because of the recent FATF international guidance on cryptocurrencies. [news.bitcoin.com, 2018 report]
Is YouTube good now?
On 23 December, reports started coming in that loads of YouTube videos on cryptocurrency — and particularly ICOs — were disappearing. [Twitter, Twitter, IB Times]
Crypto-interested lawyer Jake Chervinsky speculated that this was about promoting ICO tokens that were likely securities under US law — some reports were for "sale of regulated goods." [Twitter, Twitter]
Crypto twitter was convinced this was all due to malign outside forces — some posters even hypothesised that this video purge was to clear the way for Googlecoin. [Twitter]
The catch there is, it's frankly inconceivable that Google or YouTube give a hoot about cryptocurrency. Though YouTube have previously culled whole swathes of perceived scam videos when a scam-rich area came to public prominence.
The obvious thing that would explain a barrage of reports would be crypto grifters mass-reporting their competitors — and it came out that yes, this was just more crypto-on-crypto violence. [Twitter, archive]
YouTube finally admitted the possibility of having to pay attention to what sort of reports they received when the BBC called them. [BBC]
Crypto's fighters of the power cried "let's start our own video network, with tokens!" Ignoring the many that already exist — and which they don't use because … nobody watches them, nobody will click on affiliate links there, and there's no ad money there.
Because it turns out that none of these people are rich from the crypto trading they make channels full of videos about, at all — they're YouTube grifters. And, even on that … they're just scraping by. [Twitter, archive]
Censorship offends against everything Bitcoin believes in! Except if you make fun of us
Joshua Davis's twitter, @karbonbased, has been locked due to a barrage of fraudulent DMCA claims. These were filed in the names of various crypto Twitter people — seven out of seven of whom say their names were forged — after Samson Mow of Blockstream got upset by Davis tweeting the following image: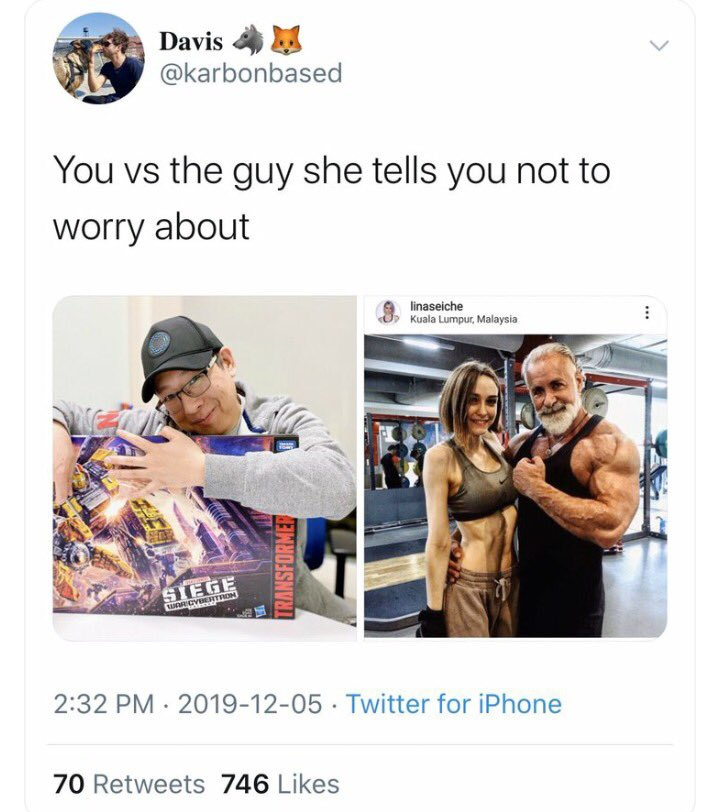 Fortunately, Amy Castor's covered this all well enough for Modern Consensus that I don't have to — and she even got in touch with the Gym Friend himself, Kyri Andreou! He's a "blockchain entrepreneur." [MC, MC]
Davis' account is still locked, as Twitter's DMCA appeal process doesn't actually work properly. Davis is lawyering up. [Twitter]
With a, uh … (checks notes) … "may-may" game of this calibre, Bitcoin shall surely "moon," "soon!"
Larry Cermak from The Block wants to note that he called this one early. [Twitter]
omg imagine contacting a real life friend you haven't spoken to in years

alerting him that he's pictured on a meme that embarrassed your new bf on the internet

try to coerce him in participating in a DMCA take-down

and he replies 'I don't have Twitter' pic.twitter.com/HIugdc8LQc

— Cryptofungus (@crypt0fungus) January 10, 2020
You'd think Libra wasn't dead yet
Financial Times Alphaville has declared David Marcus of Facebook and Libra a 2019 FTAV Person of Interest — "One marker of the progress made by blockchain bros in 2019 is that 'Facebook: the most trusted name in cryptocurrency' remains both a joke and a statement of fact." [FT, free with login]
The outgoing president of Switzerland, Ueli Maurer, was interviewed by SRF on 27 December, who asked: "Libra as it is currently presented, has it any chance at all?" He answered: "I don't think so, because having a basket of currencies backing this currency is not going to be accepted by the national banks. The project in this form has actually failed." [SRF, Reuters]
Libra's vigorous riposte is … that there's no solid plan for a launch as yet. That's from Libra Association board member Patrick Ellis of PayU. Apparently, the blockage is those darned regulators! Who knows what regulators want, eh? [Reuters]
For anyone who says Libra isn't really a cryptocurrency project — read this transcript, from a podcast interview with Eric Nakagawa from Calibra. It's 100% raving coiner idealism, completely disconnected from any comprehension of the existence of the entire rest of financial reality. This is the sort of thinking that is actively, right now, going into Libra. [The Diff]
So — does anyone out there use Facebook Pay for anything? Or know anyone who does? It was launched last month, and I haven't heard a peep since then.
(The loved one has told me that people with business pages have been getting Facebook Pay promoted to them as a way to buy ads on Facebook — offering £20 free advertising if you sign up for it — so, much as they did in the dying days of Facebook Credits, then.)
China's still making noises about a Central Bank Digital Currency, to respond to Libra. But the real problem they've had for a few years now is that nobody wants renminbi very much — not even for large settlements inside China — and they're running out of dollars. [FT 2018, free with login]
Bundesbank (German central bank) President Jens Weidmann says the EU doesn't need a central bank euro to compete with Facebook's Libra — commercial banks need to make payments faster and cheaper, to take the wind out of Libra's sails from the start. [Handelsblatt; archive; translation]
Things happen
Longtime Bitcoiner and convicted felon for financial crimes Charlie Shrem asks the important question — will death and misery from a war in Iran make NUMBER GO UP!!!? Not that I'm calling bitcoiners ghouls or apocalyptic death cultists, you understand. [Twitter; archive]
Your Hedera Hashgraph tokens will be worth even more, right, if we … don't give them to you, as such, OK? The price is cratering, but if you investors agree to just wait a bit longer … [CoinDesk]
The Kraken exchange is looking for a lawyer — to be their in-house General Counsel. I don't see "must have spare room" in the ad, but … [ad on Lever; archive]
Sebastian Meunier also made some fintech predictions for 2020, though his are pretty safe. It's nice to see someone else noting the influence of IBM press releases in defining what we think of as the "blockchain space." [blog post]
There are ways to DDOS people for a ransom paid in bitcoins … and there are ways not to. For one, you need to affect the target site in any way. [Twitter]
Ben Munster from Decrypt has posted a four-part series — crypto's 101 stupidest moments of 2019. [part 1; part 2; part 3; part 4]
A Google Chrome extension named "Shitcoin Wallet" — really — is stealing passwords and private keys to people's crypto. If you can't trust "Shitcoin Wallet," who can you trust? [ZDNet]
https://twitter.com/anguschampion/status/1213378731269591040
The thing with crypto is that you start with a hammer and try to find a suitable nail, and when you can't, you try to convince everyone that some random thing you found is *totally* a nail and you just need a few million so you can smash it really hard with your hammer.

— Zanzi #BlackLivesMatter, Silence is Complicity (@tangled_zans) December 26, 2019
— AUBi (@Aubimed_) January 8, 2020
Your subscriptions keep this site going. Sign up today!