THIS THURSDAY AFTERNOON, 5 DECEMBER, in LONDON — I'm doing another Intelligence Squared panel discussion — this one's called "Blockchain: Paradigm Shift or Passing Fad?" as part of New Economy, Meet New City, at the Royal Albert Dock, E16 2YP — and it's free! The last one was really good — I expect this will be enjoyable, and if you're free that afternoon, you should definitely come along.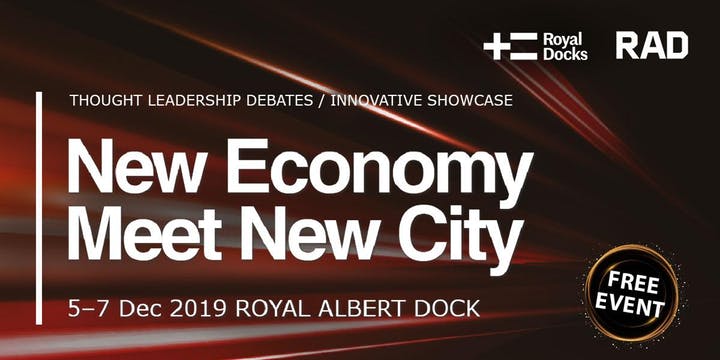 The unnamed CEO of IDAX Global in China has disappeared with all the exchange's private keys, and can be presumed sippin' cocktails with Gerry Cotten — "Since we have announced the announcement on November 24, IDAX Global CEO have gone missing with unknown cause and IDAX Global staffs were out of touch with IDAX Global CEO."
IDAX customers started having troubles getting their money out a couple of weeks ago — "The channel that causes the withdrawal of the mainstream currency is in a congested state" is definitely today's most beautifully-phrased crypto euphemism.
Upbit in South Korea have also lost $48.5 million in ether to hackers. This Twitter thread traces the flows of the stolen ether.
At least five Chinese exchanges have either halted operations or announced they will no longer serve domestic users — after regulators issued warnings and notices, as part of the cleanup of crypto in China.
Vanity Fair has a nice writeup of the Quadriga saga. Nothing really new, but it's a good summary. I am continuing to speak in terms of Gerald Cotten's alleged death.
The Block ran a story on how Binance's Shanghai office was raided by police. Binance denounced the entire report as lies and calumny — saying they weren't raided and that they … didn't have an office? "Binance hasn't had an office in Shanghai for more than two years," tweeted CZ from Binance — and threatened to sue The Block, with the explicit aim of outspending them into silence.
The Block followed up — Binance may have defined it as "not an office," but they did have a pile of office space they rented, which employees went to on a daily basis to work in, which had libraries of company-owned books, and which CZ held company town-hall meetings in — and posted photos of the offices in question. The Block did change the word "raid" in the headline to "visit," though.
It was obvious to everyone this would go nowhere. Apart from Binance not having any plausible case that would fly in the US, the one thing a cryptocurrency exchange will never want to happen is legal proceedings that might lead to discovery of documents — especially an exchange that hops jurisdictions the way Binance does.
David Z. Morris writes up the saga, and laments crypto's ridiculous hostility to fact-based journalism. You'd almost think the space was full of crooks or something.
I've seen no less than four or five people I follow say the Quadriga story could be a movie.

I've been working on it for awhile and I'm really proud of what I have so far. Here's a bit: pic.twitter.com/McwAugHutR

— CasPiancey (@CasPiancey) November 24, 2019
There's a second class action against Bitfinex and Tether, for manipulating the Bitcoin market. Its stated causes are much like the first, from October.
The CFTC and Department of Justice criminal investigation of crypto markets, particularly Bitfinex and Tether, hasn't been very noisy, but stuff's still happening — like this federal contract to analyse evidence — "LITCONSUL-TETHER INVESTIGATION. Definitive Contract 15JCRM19C00000034 is a Time and Materials Federal Contract Award. It was awarded to Integra FEC LLC on Dec 28, 2018."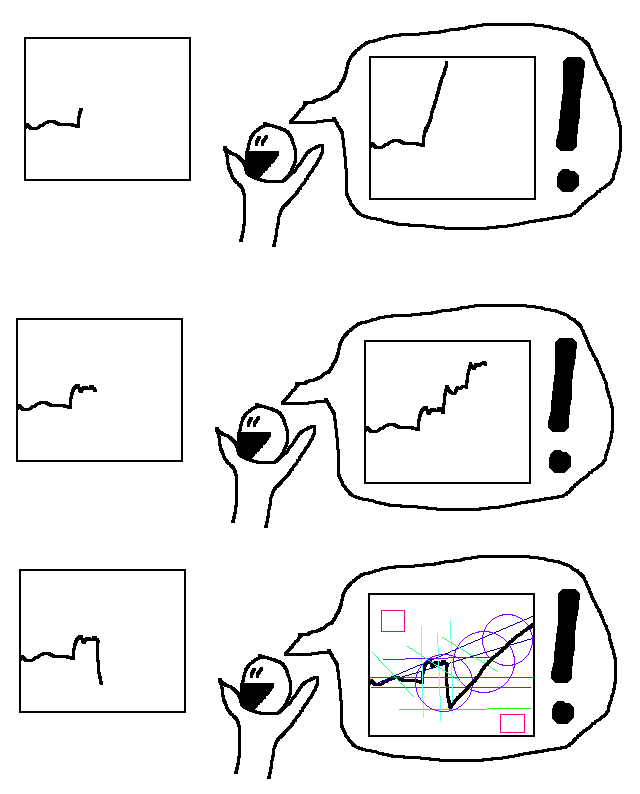 image credit: fisting by many
Facebook's Libra blockchain thing has released more sourcebooks for its "let's start a currency!" role-playing game — Fatemeh Fannizadeh goes through recent changes to the Articles of Association.
Libra's mission has changed — from "empowering billions of people through a new global currency", to "create a lower-cost, more accessible payment tool built on the Libra blockchain that will facilitate a more connected global payment system, providing financial or other services to those most in need of such services."
The Council is the supreme body and can veto decisions of the Board. The "Libra Association Guiding Principles" can be changed at any time by the Council.
The Board can "propose to the Council for approval the timing and structure of fundraising proposals and to implement any approved fundraising transactions, including cancellation of any such fundraising transaction" — like, say an ICO.
Membership is now free — members can lend money to the Association, but won't be advantaged in governance.
Other changes include how to transfer Association membership, conditions for termination of membership, and how to dissolve the Association.
Here's the old version, and here's the new version.
Literally all I do as an attorney:

No.
No.
Seriously, no.
Like, how did you even think this was a good idea.
Stop immediately.
No, that doesn't make it okay, either.
No.
Stop.
Stop it, you can't do that.
No.

— FP (@FaciePrima) November 14, 2019
More documents in Kleiman v. Wright — the most notable being the one where the Kleiman estate asks $658,581.78 in attorney fees. District Judge Beth Bloom has ordered another deposition of Craig Wright for 14-15 January 2020, to be overseen by Magistrate Judge Bruce Reinhart — and she wants to get this case wrapped up, and has placed strict limits on time and document length.
The FT has a nice piece giving more background on China's intentions and (not many) actions toward a Central Bank Digital Currency — the People's Bank of China is attracted by the potential for a financial panopticon of everyone's transactions everywhere, but doesn't want to wreck commercial banking.
EOS achieves the end game of all blockchain decentralisation efforts — six of the twenty-one block producers are controlled by a single entity. "This is unacceptable," says EOS New York — as if EOS didn't tell you precisely how trustworthy an enterprise they were in the text of the ICO offer document, which was audacious enough to made it into Attack of the 50 Foot Blockchain.
Pavel Durov will be giving a deposition in London for the SEC suit against Telegram's ICO.
I told Decrypt that Telegram kicking off ISIS channels at Europol's suggestion probably has nothing to do with the SEC lawsuit.
"There are over $400 million worth of illicit activities conducted via XRP, and a large portion of these activities are scams and Ponzi schemes."
Thieves rob a Bitcoin ATM in Vernon, British Columbia, Canada — and forget to take most of the money.
Anyone who thinks spunking away money on "fine art" they don't like or understand as an "investment" deserves all the blockchain they get with that, and possibly more. I'd love to see the plus-or-minus on that claim of "7%" returns. Also, FinCEN and so forth should have a look into where the money's flowing to and from.
A thing I didn't know about the Silk Road darknet market — Ross Ulbricht shared a BitTorrent link to pirate movies for the Silk Road Discussion Forums movie night … putting the IP addresses of every Silk Road user that clicked on it in plain view, if anyone was watching connections to the torrent.
[Huffs another kitten] RICE ON THE BLOCKCHAIN! INTERNET OF THINGS! [Really big huff of entire cat] AGRICULTURE COMPLEXITY OF SUPPLY CHAIN ECOSYSTEMS OPERATIONAL RISKS, RECONCILIATION CHALLENGES SAFETY CONCERNS! [Huffs] ENVIRONMENTAL SUSTAINABILITY! pic.twitter.com/oWLRatZm1e

— Stilgherrian (@stilgherrian) November 27, 2019
An ex-friend laments the Virgil Griffith he knew — "a few years ago I watched him get sucked into the same vortex as many others I knew back then … His feeds started featuring race-and-IQ material and such … not the Virgil I met in the 2000s." Griffith is also into the LessWrong rationalist subculture and neoreaction.
Nick Johnson from the Ethereum Foundation tweets what he thought the guy was doing — Virgil Grififth seriously, literally, thought that he could personally, singlehandedly, through the power of his own intellect, bring peace between North and South Korea … if only those dum-dums in the US Government would let him apply ENOUGH BLOCKCHAIN.
All Smart Contracts Are Ambiguous by James Grimmelmann — "Smart contracts can be ambiguous, too, because technical facts depend on socially determined ones."
Colin Platt tries out the Maker DAO.
Jamie Bartlett's done a written version of his excellent BBC podcast series on OneCoin.
AMBCrypto: Bitcoin doesn't DropGold, but goes with it — with a quote from me saying "no it doesn't."
Indentured servitude, you've invented indentured servitude! https://t.co/JDx8O2HEot

— Colin Platt #⃣🆙 #DePi (@colingplatt) November 28, 2019
The Bitcoin-Avocado correlation is reasserting itself and fair value for $BTC right now looks to be around $4,000. GuacChain LLC is structurally short Bitcoin as avocado supply recovers and puts pressure on prices. pic.twitter.com/eMnIqanIF2

— Tracy Alloway (@tracyalloway) November 25, 2019
Your subscriptions keep this site going. Sign up today!