The Telegram Open Network — and billions of Gram tokens, as its native currency — was meant to go live by 31 October 2019. But the US Securities and Exchange Commission obtained an emergency action on Friday, halting it.
The SEC is bringing a case against Telegram to shut down TON and Grams entirely, and make Telegram give back the money and pay a fine — because Telegram's whole scheme was to skin precisely the retail buyers who securities registration is meant to protect from being ripped off.
… the TON Blockchain was designed from inception to require the Initial Purchasers to immediately distribute their holdings to the public.

… This distribution is to be accomplished without furnishing ultimate purchasers the information about Telegram and Grams required in a registration statement.
The SEC action came as a complete surprise to me — I expected all Telegram's problems to be compliance with money-laundering laws.
But then, this order against Telegram appears to be the context for Friday's joint announcement on crypto and money laundering by the SEC, the CFTC and FinCEN.
I was also surprised the SEC took so long — the facts haven't changed since early 2018. But the Commission's been investigating thoroughly, and talking to Telegram and to a pile of the investors who bought in.
And then Telegram refused to accept a subpoena! This is an excellent way to get the SEC's full attention, an emergency order and a suit.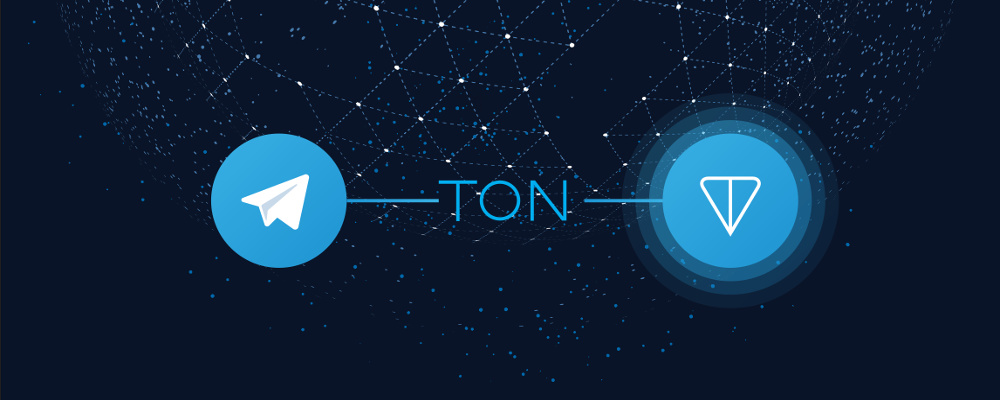 What this means right now
The Telegram Open Network is probably dead. The emergency order stops Telegram from "delivering Grams to any persons, or taking any other steps to effect any unregistered offer or sale of Grams." This is worldwide — not just for the US.
SAFTs are dead. In a "Simple Agreement for Future Tokens," you don't get the tokens until the network launches. It was proposed as a way to do an ICO such that the token futures were the restricted securities — but the resulting tokens would be freely tradeable as commodities.
But the SEC only cares whether an offering fits the Howey test — the test for whether an offering is a security in the US. If you issue a token at a discount to investors, then flood the retail market with it so the investors can profit, the token is a security — even if you haven't delivered it yet.
A lot of people thought SAFTs couldn't work — that you couldn't magically transmute a security into a non-security by putting in an extra step and saying "utility token." The SEC seems to concur.
(This also kills KodakCoin's SAFT-based ICO token stone dead. Not that it had any life left in it, but anyway.)
Of course, Telegram could win on this in court! So I guess the question is: "do you feel lucky?"
TON can delay or cancel the launch. The sales agreement lists "action by any Governmental Authority" under section 9, "Force Majeure," as an excuse for any "failure or delay."
The SEC complaint
The complaint (PDF) is thirty-one pages. It has the sort of listing of facts and legal rationale that I was surprised not to see in the recent settlement with EOS.
The SEC investigated thoroughly, and spoke to both Telegram and multiple investors in Grams. The complaint's riveting just as journalism — though the SEC has rather greater powers of fact-finding than most journalists.
The Telegram Open Network
Telegram had been planning something like Grams for quite some time. Pavel and Nikolai Durov liked the idea of a cryptocurrency — but existing cryptos were too slow and inefficient to use as a currency in Messenger.
Telegram announced the Telegram Open Network (TON) in late 2017 — "designed to host a new generation of cryptocurrencies and decentralized applications, at a massive scale."
Telegram, and particularly Pavel Durov himself, solicited investments to build this network — in the heat of the ICO frenzy, at the peak of the 2017 Bitcoin bubble.
Telegram sold Grams from January through to March 2018, accepting euros and US dollars. They sold 2.3 billion Grams at $0.37 each in phase 1, and 639 million Grams at $1.33 each in phase 2, taking $850 million in each phase.
Not all the money would be spent building TON — Telegram had said that they would spend $520 million of the takings on Telegram Messenger's operational expenses between 2019 and 2021. As of 31 January 2019, Telegram had spent $218 million on TON development and Telegram expenses.
Grams as securities
The Howey test is simple, straightforward and broad — "a contract, transaction or scheme whereby a person invests his money in a common enterprise and is led to expect profits solely from the efforts of the promoter or a third party."
The SEC's argument that the Grams themselves are securities is that "the Initial Purchasers and subsequent investors expect to profit from Telegram's work."
Telegram repeatedly emphasised their own role, and the expertise of Pavel and Nikolai Durov, in making money for the initial purchasers.
If Telegram builds the promised functionality, the investors who bought billions of Grams cheap will profit:
… they will be able to resell billions of Grams on the open market to the investing public. Telegram and/or its affiliates will facilitate these sales on digital-asset trading platforms. Once these resales occur, Telegram will have completed its unregistered offering with billions of Grams trading on multiple platforms to a dispersed group of investors.
Telegram sold the tokens to accredited investors — i.e., rich enough to know better — and duly filed exemptions from registration as a security, as restricted offerings under Regulation D section 506(c). This is fine.
But it's one thing to run a restricted offering to a hundred or so accredited investors — it's quite another to disperse what you sold to any number of non-accredited retail buyers, so that the investors can profit:
Defendants essentially seek to obtain the benefits of a registered public offering without assuming the disclosure responsibilities and legal strictures designed to protect the investing public.
Listing Grams on exchanges — to skin the retail suckers
You may remember that puzzling September blog post from Coinbase, listing all the *cough* minor altcoins that they're looking to list. Who cares about all these near-dead altcoins, anyway?
It turns out it was a push by the crypto venture capitalists who bought large piles of the coins cheap — because they'd really like to offload their coins onto retail suckers.
That is — Telegram, working with the initial purchasers of Grams, set out to skin the retail buyers that securities registration is intended to protect. This sort of scam is precisely why securities registration exists.
Coinbase is exploring listing all of these assets. The vast majority of them are VC chains that will very likely crash in value immediately after being listed. Some VCs already wrote off these investments. Coinbase is basically considering facilitating a retail dump 👏🏻👏🏻👏🏻 pic.twitter.com/fVMqPMBUhP

— Larry Cermak (@lawmaster) September 19, 2019
The SEC confirms that it's these venture capitalists who have been pushing exchanges to list Grams:
81. Another person, whose affiliation to Telegram is unknown but who listed himself as the "COO at the largest custod[ian] of Gram tokens (75% of the second round, 50% of the first)," contacted two popular U.S.-based digital-asset trading platforms, requesting that they list Grams.
Telegram is currently in contact with at least four exchanges, looking to list Grams.
What the SEC wants
The SEC asks for:
A temporary order, and eventually a final judgement, enjoining Telegram and the Durovs from issuing unregistered securities — including offering Grams to any person;
An order enjoining Telegram from destroying documents;
An order that the SEC can serve Telegram via their US lawyer's email address — precisely because Telegram refused service of an SEC subpoena.
A final judgement that Telegram disgorge their "ill-gotten gains";
A final judgement that Telegram be enjoined from offering securities in the US;
A final judgement ordering payment of civil penalties.
The court's order temporarily grants the first three. It turns out that refusing SEC subpoenas is a bad idea.
The order also sets out some discovery rules for the immediate proceedings. The SEC may also order depositions from Telegram and from initial purchasers of Grams.
Telegram's response to investors
Pavel Durov wrote to investors about the complaint and order, in Russian. Here's what's apparently the text of the letter, from a TON discussion forum — The Bell says it's seen the original letter, which seems to match this:
Как вы, наверное, видели, 11 октября Комиссия США по ценным бумагам и биржам (SEC) подала в федеральный суд США иск против Telegram Group Inc. и TON Issuer Inc., с целью попытки предотвращения запуска блокчейна TON. В соответствии с заявленным SEC желанием взаимодействовать с разработчиками технологий цифровых активов, Telegram в течение последних 18 месяцев пытался взаимодействовать с SEC и получать отзывы о блокчейне TON. Мы были удивлены и разочарованы тем, что SEC решил подать иск в этих обстоятельствах, и мы не согласны с юридической позицией SEC.

Вместе с нашими консультантами мы продолжаем оценивать наилучшие способы разрешения ситуации в интересах соответствующих сторон, включая, помимо прочего, оценку того, стоит ли пытаться отложить дату запуска. Мы усердно работаем над тем, чтобы оперативно решить эти проблемы, и надеемся предоставить дальнейшие обновления в течение следующей недели.
A very rough translation:
As you probably saw, on 11 October, the US Securities and Exchange Commission (SEC) filed a lawsuit  in US federal court against Telegram Group Inc. and TON Issuer Inc., in order to prevent the launch of the TON blockchain. In accordance with the SEC's stated desire to interact with developers of digital asset technologies, Telegram has tried over the past 18 months to interact with the SEC and get feedback on the TON blockchain. We were surprised and disappointed that the SEC decided to file a lawsuit in these circumstances, and we disagree with the SEC's legal position.

Together with our consultants, we continue to evaluate the best ways to resolve the situation in the interests of the parties involved, including, but not limited to, an assessment of whether it is worth trying to postpone the launch date. We are working diligently to quickly resolve these issues, and hope to provide further updates over the next week.
Russian reactions
Pavel Durov is a tech celebrity in Russia — anything he does is headline news. The Telegram Open Network was no exception — headlines call it "Durov's cryptocurrency."
A lot of Russian investors bought into the offering — including Qiwi founder Sergey Solonin, David Yakobashvili, Roman Abramovich and Alisher Usmanov.
Dmitry Marinichev, Russia's "Internet Ombudsman" (an honorary position granted by President Putin), thinks Telegram can tell the SEC to go whistle and flood the US markets with Gram tokens, and the SEC will be powerless to stop them. Also, this is actually good news for ICOs in the US, because everyone will hear about them now! You'll be unsurprised to hear that he's a massive coiner.
An unofficial Russian-language Telegram chat, TON Board — which has apparently been useful for inside information on TON — shut down and deleted all messages (translation) over "increased levels of regulatory uncertainty."
This is a pretty good and informed blog post from Habr, even in translation. It includes this now-deleted quote from the TON Board (in English):
If Grams would be classified as securities, it would complicate partnerships with crypto exchanges and make it impossible to provide storage and trading services for Grams in the application of the messenger. Telegram team and Pavel Durov personally are working with SEC and Skadden to reduce this risk.
Opinions from lawyers
Preston Byrne notes that Telegram's US lawyers are Skadden, Arps, a white shoe firm — i.e., highly respected and not cheap — who advised on the original deal for Grams. Did they not see this coming? Would they really have advised their client to try to dodge a subpoena?
Andrew Rossow — "The SEC isn't playing around. It's time these companies recognize this. It's been very upfront and clear for several years now that most tokens offered by these companies qualify as securities and must comply with federal regulation … Seriously, stop testing the waters. It's not going to work."
Stephen Palley and Frank Chaparro at The Block go through the complaint and order. The SEC simply does not buy the idea of SAFTs that are securities to sell tokens that aren't securities. "This lawsuit is a reminder that the SEC will independently analyze the purpose, function and utility of a token."
Telegram apparently tried to make TON "more decentralized" to avoid SEC scrutiny:
"The SEC was watching them like a hawk. As a result they said they weren't going to do buybacks + some other things to make it more decentralized. They communicated to investors that they were doing that. They thought they would be able to avoid [this]" ~ Telegram investor https://t.co/mWAXr5Jfcn

— Frank Chaparro (@fintechfrank) October 11, 2019
What happens now?
Telegram show up in court at 11am on 24 October 2019, to show cause why they should not be enjoined as the SEC asks.
Now that the complaint has been filed, the SEC gets into discovery — in which they demand documents of Telegram, with the force of the court behind it. This will likely take some time. More news as it comes.
Your subscriptions keep this site going. Sign up today!