It wasn't widely circulated — but I have a copy of the KodakOne Confidential Offering Memorandum (PDF).
This is the official, authoritative statement of what WENN Digital are selling you. "You should rely only on the information contained in this offering memorandum."
It's also useful to compare this to the 17 July press release "12 million people are knocking on our door" — particularly the differences between this document and that later one.
I'm posting the original PDF as it's clearly in the public interest, and for journalistic analysis — this is a widely-publicised offering of securities, that many professionals in the field consider extremely dubious. And which Rory Cellan-Jones at the BBC rated Worst Idea of CES 2018.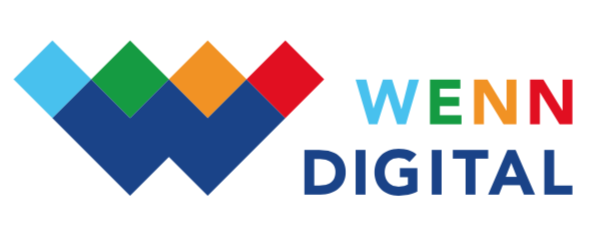 The ICO world and regulators
I wrote up ICOs in chapter 9 of Attack of the 50 Foot Blockchain:
An ICO makes sense for crowdfunding in very limited conditions — if you have a technical problem that requires decentralised, cryptographically verified tokens (if it doesn't need tokens, they shouldn't be bolted on); if the tokens are directly usable on the platform itself; if at least a proof-of-concept of the technology verifiably exists. It also helps if the idea is even plausible as a business. Unsurprisingly, most ICOs don't meet these criteria.
Stock photo licensing platforms exist and work reasonably well, so at least the idea's not implausible.
KodakOne's proposal is to use KODAKCoins as currency on the platform, and pay photographers with these rather than with actual money — which is the number one sticking point with professional photographers I've asked.
The value proposition is: use our platform to manage your image rights, and get paid in our coin — which is worth whatever the open market says it's worth, not our problem.
The only point of this appears to be to print lots of private money that WENN Digital can pay themselves with.
Good old-fashioned 2017-style ICOs would posit some ridiculous idea, then sell tokens that would definitely make you rich in the crypto bubble. These were blatantly offerings of unlicensed securities, and the SEC has increasingly been coming down on these. WENN Digital wanted to license the Kodak brand name — but that involved doing things in a legally air-tight manner.
Who is WENN Digital?
WENN Digital is the company behind KodakOne and KODAKCoin:
a newly-formed Delaware corporation which has no operating history and will not have any operations unless and until the consummation of the business combination transactions described elsewhere herein between it, WENN Media Group Limited ("WENN Media") and Ryde GmbH ("Ryde").
WENN Digital's shareholders are:
WENN Media is an agency for paparazzi celebrity photographers, and has been in the business of image copyrights for the past 25 years:
WENN Media has a worldwide staff exceeding 60 and relationships with hundreds of freelance photographers and journalists. At January 31, 2018, WENN Media had net working capital of £(751,790).
Ryde GmbH is a photo sale site that offered automated copyright-trolling services. It was run by WENN Digital CEO and IP lawyer Jan Denecke (at Denecke, Preiss & Partner). It never did really go anywhere:
Ryde, as a relatively newly formed company, did not have significant revenue in fiscal year 2017 and has not had meaningful net income since its formation. At December 31, 2017, since inception, Ryde had cumulative operating income of €(1,087,062).
It's odd that they list WENN Media's net working capital, but Ryde's income.
None of the WENN Digital directors or officers are covered by the "bad actor" disqualifications of SEC Rule 506(d) — though the Memorandum does note Cameron Chell's 1998 violations of Alberta Stock Exchange rules, and Volker Brendel's ban from acting as managing director of a limited liability company under German law until 2020.
The Memorandum notes a possible conflict of interest with Chell being a director and officer of ICOX as well as WENN Digital. It doesn't note Chell being a director and officer of both Business Instincts Group and Blockchain Merchant Group — though both of these rated mention in a 9 July SEC filing concerning a loan of $750,000 from ICOX to WENN Digital, secured by Ryde GmbH.
This is repayable when WENN Digital has $3 million actually in-hand, by whatever means — so presumably they didn't have the actual money as yet, despite the ICO presales.
WENN Digital will buy both WENN Media and Ryde GmbH … if the following condition is met:
The closing of each of these acquisitions is conditioned upon, among other things, WENN Digital's receipt of $10 million in proceeds from the Offerings on or before July 31, 2018.
Though this is just a brand licensing deal, Eastman Kodak Company is an enthusiastic supporter of KODAKCoin, talking it up in their 10-K for Q4 2017.
Not mentioned anywhere in this Memorandum: Ryde and WENN Media's previous failed ICO, RYDE Coin — which was pretty much the same plan as KodakOne, but without Kodak branding.
KODAKCoin SAFTs — what are you buying?
This document is only made available by WENN Digital to those who have gone through the process of trying to buy KODAKCoin SAFTs. It's the authoritative document as of 21 May 2018:
THIS OFFERING MEMORANDUM SUPERSEDES, IN ALL RESPECTS, THE OFFERING MEMORANDUM DATED MARCH 21, 2018 AND THE OFFERING MEMORANDUM DATED APRIL 12, 2018.
The offering is for a Simple Agreement for Future Tokens (SAFT). The idea is that the SAFT is a restricted security — but that the eventual KODAKCoins will be freely tradeable as commodities.
The purpose is straightforward — WENN Digital are selling 100 million options (the SAFTs) to buy KODAKCoins in the future, so as to fund development of the KodakOne photography platform, which will pay photographers in KODAKCoins. They could sell up to 120 million if there's sufficient demand, and the "Total KODAKCoin Authorized for Issuance" is 500 million.
The ICO is a 506(c) offering — filed with the SEC — for accredited investors only. That is, you have to be rich enough that blowing your money on questionable investments is your problem.
The SAFTs themselves are pretty much not tradeable without written consent from WENN Digital. You buy these now, hold them, and they'll be converted to KODAKCoins later.
Minimum purchase is $25,000, at $1 per SAFT. You can pay in ether, bitcoins or US dollars — though (per page 76), a "decrease in the value of cryptocurrencies could significantly reduce the amount of KODAKCoin issuable to the relevant purchaser under the terms of the SAFT." Pity about the price of ether since May.
As well as the detailed prospectus, attached are the text of the SAFT and the 19 March 2018 versions of the White Paper and the Lite Paper — though this document supersedes those.
Page 52 duly warns:
Purchasing SAFTs and the underlying KODAKCoin involves an extraordinary degree of risk, and, therefore, should be undertaken only by purchasers capable of evaluating the risks of an investment and bearing the risks of a complete loss of all invested capital.
How's the token sale going?
The Memorandum states that "We anticipate that the final closing date for the Offerings will be on July 2, 2018" — but the 17 July press release says "Our $1 SAFT offering round will remain open until the launch of our platform", and the offering is indeed still open as I write this in mid-August.
Page 2 sets out how the pre-offerings went:
Offering 1: $0.25 each, 13,000,000 tokens, $3,250,000 expected, $3,250,000 made
Offering 2: $0.50 each, 13,500,000 tokens, $6,750,000 expected, $880,000 made
Offering 3: $1.00 each, 73,500,000 tokens, $73,500,000 expected
Offering 1 would have been the pre-ICO sale to Global Blockchain Technologies in December, and Offering 3 is the present offering.
Offering 2 seems to have failed to be fully subscribed. The 17 July press release claims that "We have reached our financial targets both in our Pre-ICO I and II" — which appears to contradict the Memorandum.
They told the press that they'd already made $10 million in the presale — but this memorandum is the document they're not allowed to lie in.
Nobody seems to be talking about KodakCoin. There's been just about zero social media concerning it — not even in the usual ICO shilling haunts. The @KodakOne Twitter has 4200 followers, but very few people @'ing it. Perhaps there's a hidden pool of keen investors somewhere, out of sight …
If and when KODAKCoins are finally issued, the following will also receive tokens:
Founders and Initiators (Owen Beiny, Ryders Club UG and Matthew Walker) — 22,000,000
ICOX Innovations, Inc. — 20,000,000
WENN Digital Executive Management (Jan Denecke, Volker Brendel, Matthew Walker, Philipp Köhn, Fabian Moritz, Owen Beiny, Benedikt von Dohnanyi and Oliver Priess) — 10,000,000
WENN Digital Employees (excluding executive management) — 5,000,000
Strategic Consultants (Steven Nerayoff, Peter Diamandis and Seth Shapiro) — 3,000,000
Eastman Kodak Company — 3,000,000.

The KodakOne platform!
There are a few pages of resentment-based marketing concerning the "Image Economy" — the "state a problem" part of any ICO pitch — and then many pages of forward-looking statements detailing WENN Digital's grandiose plans for the KodakOne platform.
This is a list of magical flying unicorn pony promises that photographers would really love — but, y'know, anyone can write a feature wish-list.
Some parts are more plausible than others. Stock photo sites are a thing that exists. The bits with artificial intelligence, machine learning, automatic price estimation for what images are worth and smart contracts — otherwise known as "computer programs it's hard to fix bugs in" — don't exist as yet.
They're starting from an existing platform — the photo site Ryde ran for a couple of years, though (by their own admission) without much success.
I'm surprised and pleased to see an ICO white paper come clean about the practical uselessness of blockchain (page 37):
The Platform will rely on centralized services whenever feasible, as they are more cost-efficient and easier to maintain. Decentralized services based on blockchain technology will be implemented only if they add real value when compared to a centralized approach, or if blockchain technology itself is the key to fulfilling the requirements.
Literally the only "blockchain technology" bits are the KODAKCoin interface and the log of transactions. They're using a HyperLedger-based platform for the transaction log, though it won't be doing anything a plain old database couldn't do.
The launch is planned for June 2019, "though it may occur sooner if milestones are met more quickly than anticipated." They plan to have 10 million images registered with the platform by then.

Cautionary Statements Regarding Forward-Looking Statements
There are several pages of disclaimers concerning WENN Digital's plans.
To be fair, a legally-robust securities offering has to include disclaimers for any conceivable thing that might possibly go wrong — so that an aggrieved investor can't sue later, claiming they weren't warned.
But these are just a few of my favourites:
"there can be no assurance that the Options under the SAFTs will ever be exercisable or that KODAKCoin issuable under the SAFTs will ever be issued;"
"technological difficulties experienced by the Platform, if developed, may prevent the access or use of a purchaser's KODAKCoin;"
"the Company may be unable to issue KODAKCoin to contributors as payment for contributions to the Platform or otherwise in connection therewith;"
"the License Agreement with Eastman Kodak Company may not be renewed and could be terminated prior to expiration, which would eventually result in the lack of an ability to operate the Platform using the KODAK brand, which may have an adverse effect on the operating results and financial condition of WENN Digital, the operating results, usage and popularity of the Platform itself and the acceptance, liquidity and functionality of KODAKCoin;"
"there are potential conflicts of interest that could impact the development, launch and/or operations of the Platform and the development of KODAKCoin;"
"the Company has no operating history, which makes it hard to evaluate its ability to generate revenue through operations and there is no assurance that the Company will be able to continue as a going concern."
So treat this like any ICO prospectus for a grandiose plan where none of this exists yet.
What happens if WENN Digital goes bust before the KODAKcoins are issued? In a "dissolution event", WENN will pay back each purchaser's US dollar purchase amount, or pro rata if their remaining assets are not sufficient.
The pages of fabulously detailed descriptions of the KodakOne platform are best treated as aspirational feel-good space filler. From page 57:
The Platform has not yet been developed, and it will require significant capital funding, expertise of the Company's management, time and effort in order to successfully reach Platform Launch. The Company may have to make changes to the specifications of the Platform and/or KODAKCoin for any number of legitimate reasons, and the Company may be unable to develop the Platform and/or KODAKCoin in a way that successfully realizes those specifications or any form of a functioning network. It is possible that KODAKCoin and the Platform may not ever be fully developed or launched, and there may never be an operational KODAKCoin or Platform.
The regulatory environment — can WENN Digital do any of this?
The SAFTs are definitely securities; the question is whether the eventual tokens count as securities.
I posted a couple of days ago about Unikrn's Unikoin Gold ICO, which was set up as a SAFT under 506(c). But Unikrn didn't check purchasers' accreditation, and had talked up the eventual token itself as an investment — so the company is now being sued on the grounds that the ICO constituted a sale of securities to the general public.
To their credit, WENN Digital have been going out of their way not to talk up the tokens themselves as investments — just claiming that photographers will do very well indeed out of photo sales on the platform — e.g., Jan Denecke on a B&H Photography podcast in March.
On page 21, they note that they will not exchange KODAKCoins for actual money themselves — but "we intend to list KODAKCoin on one or more exchanges after their issuance in order to provide an additional avenue of liquidity for tokenholders." Getting your crypto token onto an exchange can cost $2.5 million to $4 million for each one.
The Company May Be Unable to Issue KODAKCoin to Contributors as Payment for Contributions to the Platform or Otherwise in Connection Therewith.

If KODAKCoin issued by the Company in such circumstances are deemed to be "securities" for purposes of the US securities laws and/or the securities laws of foreign jurisdictions, the Company will be required to register such issuances under the Securities Act or the securities laws of foreign jurisdictions or rely on an available exemption from the registration requirements, including Regulation A under the Securities Act.
That last bit is the Regulation A+ escape route that Cameron Chell talked up previously — that they may be able to offer SAFT buyers Reg A+ shares for their tokens, on Overstock's tZero blockchain-ish trading platform.
Because it turns out that an ordinary Reg A+ stock offering is a more attractive, and less restrictive, offering than a fully 506(c)-compliant ICO — where you can't even trade the tokens.
Summary
This ICO is not an attractive offering, and that's reflected in the failed second round and — I suspect — the offering not closing on 2 July after all, but now being open-ended.
But they do seem to be trying to build the KodakOne platform! Maybe it'll be great! Maybe.
Your subscriptions keep this site going. Sign up today!