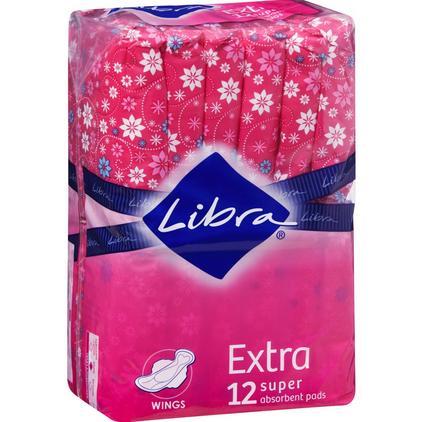 The Libra Association finally met in Geneva on Monday 14 October — with their remaining 21 members.
The Libra board are: David Marcus from Facebook,  Katie Haun from Andreessen Horowitz, Matthew Davie from Kiva, Wenceslao Casares from Xapo, and Patrick Ellis from PayU. Here's the Libra press release.
Bloomberg details how closely linked all these board members are to Facebook, and to Marcus personally — though this level of interconnection is not abnormal for Silicon Valley boards.
https://twitter.com/anguschampion/status/1182759064205451266
PayPal left Libra on Friday 4 October, and on Friday 11 October they were followed by Mastercard, Visa, Stripe, Mercado Pago and eBay. This leaves PayU as the only payments company still in the Association. Bookings.com left on Monday 14 October.
Two Senate Democrats, Sherrod Brown of Ohio and Brian Schatz of Hawaii, wrote to Visa, Mastercard and Stripe on 8 October, saying "nice company ya got there, be a shame if Libra invited more regulator attention."
The senators' letter directly caused some of the companies to leave. "Some companies' entire business models were publicly threatened by incredibly powerful senators, who threatened to subject them to higher levels of scrutiny if they even so much as had a Libra node on one of their servers," said one person to the Financial Times.
Several founding members of the Libra Association told the FT that the first months of the project had been "dogged by inertia, fractures and fear of attracting regulatory attention … Some felt that Facebook had hyped up members' involvement before they had fully committed."
According to another person who spoke to the FT, the payment companies discussed timing, and whether to pull out together.
The final straw for the companies that left on Friday 11 October was when they heard that Facebook founder Mark Zuckerberg would be testifying on Libra to the House Financial Services Committee on 23 October.
US Treasurer Steve Mnuchin spoke to CNBC (video from 8:58) on Monday 14 October. He disputed that the senators' letters were "threatening," calling them "clear" — he'd met with Libra representatives, and told them that, if they don't meet money-laundering standards, "we would take enforcement actions against them. And I think they realized that they're not ready, they're not up to par. And I assume some of the partners got concerned and dropped out until they meet those standards."
Dante Disparte from Libra says there are 1500 companies interested in joining, with 180 of those being suitable prospects — including "sizable" banks. But some remaining members who spoke to the FT are still shaky, and speaking in terms of dominoes falling.
Disparte admitted to the FT that Libra were unlikely to get all the regulatory approval they needed by 2020. He reiterated that Libra would not launch without regulators' approval in the US and Europe.
David Marcus assures us that all of this is actually good news for Libra.
Yup, it's "not great news in the short term". If it was a big deal when Libra launched to have MasterCard Visa PayPal onboard, then it's an equally big deal to see them go.

Unless you're prepared to say that the launch press release itself was "not great news in the short term"

— Steve Wilson (@Steve_Lockstep) October 12, 2019
When PayPal left, Libra responded that attempts to "reconfigure the financial system" would be hard. The financial system's regulators turned out to have a few opinions on a company who proposed to "reconfigure" things without bothering to talk to them.
European Union finance commissioner Valdis Dombrovskis pledged to propose new legislation to regulate virtual currencies — which regulators hadn't really cared about until Facebook proposed a huge systemic risk. There's no specific time frame for this new legislation as yet. Dombrovskis has sent Libra a detailed questionnaire on how it plans to handle money-laundering compliance and protection of personal data.
(Hey, crypto people — you know how you keep asking for "regulatory clarity"? This is what it looks like.)
The G7 countries have written a draft report, seen by the BBC, that outlines nine major risks posed by Libra-like cryptocurrencies. "The G7 believe that no stablecoin project should begin operation until the legal, regulatory and oversight challenges and risks are adequately addressed … Addressing such risks is not necessarily a guarantee of regulatory approval for a stablecoin arrangement." The report will be presented to finance ministers at IMF annual  meetings this week.
The Financial Stability Board wrote to the finance ministers of the G20 countries on 13 October about current risks to financial stability — including a section called "Potential financial stability issues from global stablecoins." The G7 working group on stablecoins has handed off regulatory issues to the FSB — who will submit an issues note on global stablecoins to the October 2019 G20 Finance Ministers and Central Bank Governors meeting, a consultative report to the G20 Finance Ministers and Central Bank Governors in April 2020, and a final report in July 2020.
Michael B. Greenwald says central bankers who think Libra is a reason for central bank digital currencies are falling for technobabble — "the assumption that Libra's existence proves the need for a central bank digital currency is a misnomer that assumes Libra's practical adoption will follow."
Simon Morris, Libra's head of product, quietly left in August — and everyone just noticed.
https://twitter.com/anguschampion/status/1183008292823617537
Scott Galloway called out Libra immediately, in June. "Facebook's arrogance has made them blind to the key component of every currency — trust … Governments won't let Facebook use its superpower — negligence — to disrupt their economy. Enabling genocide in Myanmar is one thing, but messing with our ability to buy Chick-fil-A and Land Rovers is another level."
But I'm sure we can trust Facebook with our personal data. Look how well their pivot to privacy is going — Facebook's new "private" messaging app, Threads, wants to track your location 24/7, monitor your battery, and even detect if you're working out.
Facebook's planned non-crypto payment system, WhatsApp Pay, has been delayed again from launching in India until they can guarantee that all data will be held locally, and, if processed outside, it needs to be brought back in 24 hours. WhatsApp Pay will use the Unified Payments Interface, the existing instant payment system set up by banks in India.
CoinFlex is selling Libra futures — a bet on whether Libra even happens. They're calling it an "Initial Futures Offering", correctly matching the "Initial Sucker Offering" template that this sort of thing deserves.
(The one plus point of Libra is that there's nothing for people to put money into yet — because I've seen the Facebook groups full of people just waiting for the chance to put every penny they have into Libra. What they expect to gain from this is … not clear.)
It's not clear what on earth this OpenLibra thing is. It seems to be a bunch of promoters of failed ICOs, deciding to do their own permissionless Libra coin that will be pegged 1-1 to the Facebook Libra. You'll excuse me if I assume this has as much substance as the average ICO white paper, until they can demonstrate otherwise.
https://twitter.com/LibraReserve/status/1181960377564848129
I've also been doing the rounds as a pundit:
Your subscriptions keep this site going. Sign up today!