I have a Patreon, which isn't a living but helps tremendously with expenses on writing and researching all of this for you. And funds my mead making supplies. Get previews of long-form posts, and draft chapters from the forthcoming book — working title World's Worst ICOs — for just $5 a month!
In any case, you definitely need to sign up for blog updates via email!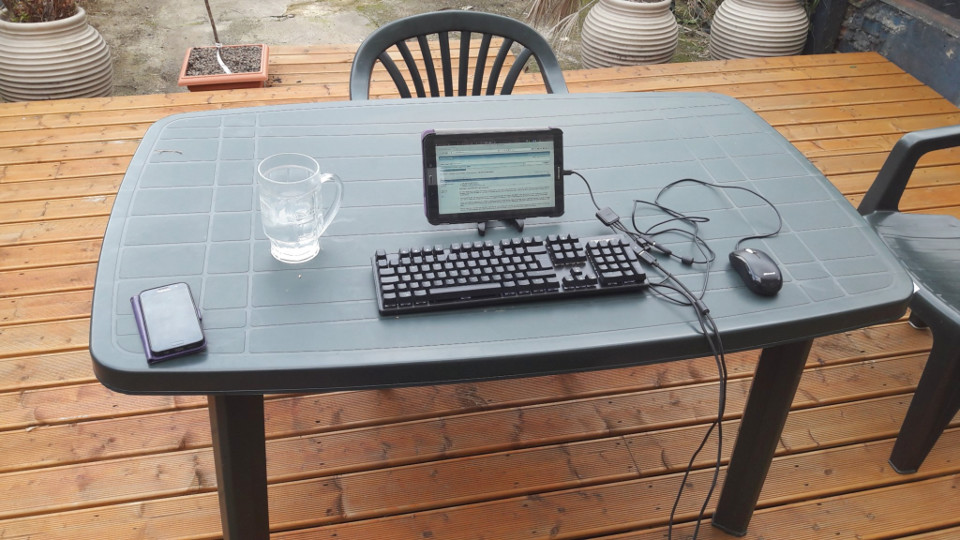 The tablet, with a very loud mechanical keyboard. Type hard or go home.

Craig Wright has almost certainly lost big in the case brought against him by the estate of Dave Kleiman, demanding half of the million bitcoins that Wright claims he mined with Kleiman as "Satoshi Nakamoto" — because Magistrate Judge Bruce Reinhart doesn't believe Wright's testimony, and has struck all of it out. Wright now owes the Kleiman estate half a million bitcoins — about $5 billion in notional value.
The order isn't up on the docket as yet (EDIT: here it is, and here's my writeup of it) — but those present in court yesterday report that Judge Reinhart recommended Kleiman's estate be awarded 50% of bitcoins Wright held prior to 31 December 2013, as well as 50% of intellectual property that Wright supposedly developed with Kleiman prior to 31 December 2013. Wright also has to pay Kleiman's attorney fees.
Wright will apparently not be referred for contempt of court charges — I expect losing $5 billion was considered a sufficient penalty. Wright will not be entitled to a jury trial. He can appeal.
If Wright's attorneys don't file any convincing exceptions or objections, the order will go to District Judge Beth Bloom — who will almost certainly sign off on it.
At that point, Wright owes $5 billion in bitcoins, that he never controlled, to the estate of the guy he didn't develop Bitcoin with — because he wouldn't back down on his claim to be Satoshi Nakamoto.
The ruling says nothing about whether Wright is Satoshi — both sides have stipulated this as a fact in the case, so the judge was apparently fine to go along with it.
What happens now isn't clear. Wright told Modern Consensus that he's going to cough up the bitcoins — which could be difficult given he's not Satoshi in the real world. We'll need to see the order to see if Judge Reinhart specified "or their cash equivalent."
(I thought that Modern Consensus interview was the most gullible thing I'd seen today — but I'm now wondering about the forthcoming book Behind the Mask: Craig Wright and the Battle for Bitcoin by Byron Kaye and Jeremy Wagstaff. At least they have a few months for a very quick update on events.)
The court ordered considerable further discovery and depositions in this case — I'm not clear on whether those will proceed. One US litigator on Twitter suggests there's more to come.
This ruling won't help in Wright's defamation cases in the UK against Peter McCormack and others — Jake Chervinsky suggests that even if it's not a direct precedent, "if UK defamation defendants can find a way to introduce this, it'll have some informal-but-persuasive impact on the judge".
I fully accept that I could be wrong in saying that Wright didn't invent Bitcoin — in which case, I invite him to move a Satoshi bitcoin, as he has repeatedly claimed he can, and prove me wrong.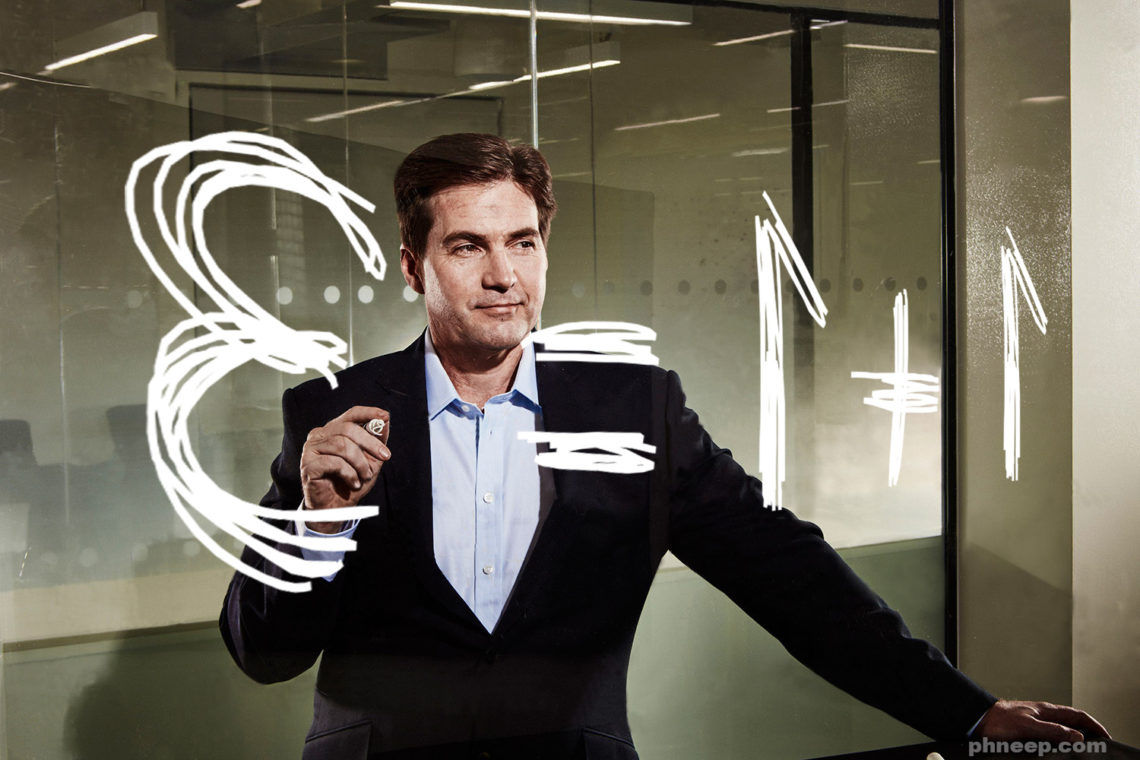 BITCOIN IS IMMUNE TO GOVERNMENT CONFISCATION! Except if you're in real life — £900,000 in bitcoins was seized from hacker Grant West to compensate his victims. West was already in jail for his extensive phishing scams and credit card theft.
Kunal Kalra, 25, of Westwood, California has pleaded guilty to running an unlicensed Bitcoin exchange and Bitcoin ATM, money laundering for darknet drug traders and dealing in methamphetamine, between May 2015 and October 2017. "This is believed to be the first federal criminal case charging an unlicensed money remitting business that used a Bitcoin kiosk."
I spoke to the Sydney Morning Herald about cryptocurrency's use in money-laundering and terrorism. I'm not convinced money-laundering for terrorism is a major thing in crypto, but most of the things to do about it involve tightening the crypto-to-real-money gateways at exchanges.
Roy Katsiri: "I was told by U.S Department of Justice that next court conference for Reginald Fowler is scheduled to September 16 at 10 a.m. Meanwhile, Ms. Ravid Yosef remains at large." Reggie Fowler was the main US money mule for Bitfinex/Tether and Crypto Capital Corp — until $850 million of Tether's money was seized in October 2018, and Fowler and Yosef were indicted in April 2019.
ed thorp knew madoff was a fraud in 1990

he told a client, they pulled $, but the client kept watching madoff investors appear to get richer pic.twitter.com/YhpVbKqnuP

— Movement Capital (@movement_cap) August 24, 2019
SEC Charges ICO Research and Rating Provider With Failing to Disclose It Was Paid to Tout Digital Assets — I'm shocked, shocked to hear that ICOrating was running on payola.
But don't worry — here in 2019, pay-for-play ICO reviews are really cheap!
Stephen Palley writes up the SEC consent order concerning the SimplyVital HLTH ICO. They did HLTH as a SAFT — but the SEC says the resulting tokens would still have been securities. The SEC contacted SimplyVital — after the pre-sale but before the public sale — and the company returned all the ether and US dollars from the pre-sale. No penalty was imposed — I'm quite surprised to see a no-fine admin order this late in the ICO saga.
Canadian alleged crypto fraudsters Lisa Angela Cheng and Kevin Patrick Hobbs of Vanbex, promoters of the FUEL ICO, asked the court for their seized luxury goods back. The judge said no.
"It's now obvious that ICOs were a massive bubble that's unlikely to ever see a recovery" — a Twitter thread from Larry Cermak, with numbers. "The median ICO return in terms of USD is -87% and constantly dropping. Let's look at some data!"
KodakCoin's main business appears to be press releases. Copyright troll Image Protect has announced a "$5M Digital Rights Partnership" with aspiring copyright troll KodakOne — they hope for the $5 million to exist by the end of the year. KodakOne also got Don Tapscott's Blockchain Research Institute to write a report about how great they are, which might be available by the end of the year.
https://twitter.com/MattoshiN/status/1163479685491298314
https://twitter.com/MattoshiN/status/1164281112044167168
The programming language Ruby has a public library server called RubyGems that supplies useful functions. Eleven of the gems got backdoored to run crypto mining code when a RubyGems maintaner's account was compromised.
A blockchain-based voting system, adopted for a major real election, performed much better than expected — it took until a month before the election for security researchers to break Moscow's blockchain-ish voting system. Pierrick Gaudry from INRIA worked out how to compute the voting system's private keys in about 20 minutes on a normal PC — because they used 256-bit keys. The production system will use 1024-bit keys.
You can talk about "oracles" for your blockchain — but if you found a company around them and call it "CryptoOracle," you may attract the adverse attention of a certain bloody huge corporation that happens to be quite fond of its trademark on the name "Oracle" in the computing field.
IOTA have responded to Sarah Jamie Lewis' critique of their ridiculous claims of how to remove the central coordinator — and of their misunderstanding of consensus in distributed systems — by treating the hash of a public key as an "essentially random oracle" to calculate how close a node is. "Sorry to all the cryptographers who had to read that." Here's Sarah's Twitter thread taking apart this new foolishness.
since i first started writing about #blockchain 6+ yrs ago, I find myself repeatedly in convos with folks who insist that blockchain can definitely do X.

when I ask if it is currently doing X, the answer is no.

when I ask how they know it can do X, they can't answer

— David Cheems Golumbia (@dgolumbia) August 21, 2019
A detailed rundown of Patrick Byrne's career as eccentric public CEO, and why Overstock's stock price went up 10% when he announced he was quitting. His resignation may have had less to do with his claimed relationship with Russian agent Maria Butina than it did with an expanding SEC investigation into Overstock and tZero, as disclosed in May 2019 in their 10-Q form for Q1 2019 — "In December of 2018, we received a follow-up request from the SEC expanding the scope of the investigation into certain public statements made by us. We are cooperating fully with the SEC in connection with its investigation." It's not clear if anyone else at Overstock is anywhere near as interested in the blockchain as Byrne was.
First they ignore you, then they laugh at you, then they fight you, then you lose, cos your idea is stupid and unworkable

— guglielmo (@Ben_Munster) August 19, 2019
More banking troubles for Coinbase — Santander UK appears to have cut off customer deposits to Coinbase.
BBC tech journalist Monty Munford on "How I lost £25,000 when my cryptocurrency was stolen" — he suspects his PC was hacked.
Don't believe the stories bitcoiners tell each other — investors aren't fleeing to bitcoin. "Bitcoin's price is driven more by flows than economic and monetary events."
Cryptocurrency salaries are a bad flashback to company scrip. And no, New Zealand did not say crypto was now acceptable to pay wages in — New Zealand Inland Revenue just set out its tax treatment if you did that.
The European Commission is looking into Facebook Libra — "currently investigating potential anti-competitive behavior," concerned that the system would shut out rivals.
AMBCrypto: Will regulators stand united or divided against Facebook's Libra? With quotes from me.
There's a short segment of me on last week's New Kids on the Blockchain video podcast, 15:10 on — this came out really nicely.
Meeting a reader, David Silverman, author of "Typo: The Last American Typesetter" https://t.co/eNkkvAl2Be pic.twitter.com/fDxvCm4C5G

— David Gerard 🐍👑 (@davidgerard) August 19, 2019
5x in four months on BTC. This creates insane Pavlovian bias, irrationality, and many of the very early guys made bank, then couldn't help talking up the stuff. It took another six months of P/T writing, probably 500 articles in, before I found Jorge Stolfi's "BTC is zero sum"

— Cali Haan (@CaliHaan) August 26, 2019
David, you're a genius. It all finally makes sense now. pic.twitter.com/AQOPXBKY2l

— Northanger Abbot (@grkraml) August 24, 2019
Your subscriptions keep this site going. Sign up today!