The Libra book trundles ahead — $5-and-up patrons are getting daily previews of book content to comment on, and you should definitely join them! [Patreon]
We have the layout for the artwork, maybe! Also, I made the blog a little more purple.
Follow the Twitter thread for daily-ish updates. [Twitter]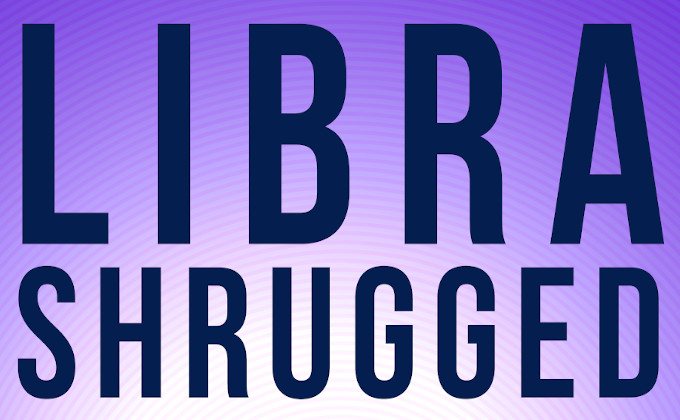 I fought the law, and the law won
John McAfee has been arrested in Spain, on charges of tax evasion. [Department of Justice]
As well as for the rest of his fabulously fraudulent minor altcoin promotion, the SEC is suing McAfee for not eating his own dick. Really, it's paragraph 26 of the complaint: [Press release; complaint, PDF; case docket]
McAfee's extravagant posts (such as tweeting predictions about BTC price increases and promising to "eat my d**k on national television" if such predictions did not pan out) and interviews about his BTC predictions generated an enormous amount of publicity, especially among the digital asset community.
Four executives of crypto derivatives exchange BitMEX — the exchange that's the main reason for most Bitcoin price movements and "Bart" patterns in the past couple of years — have been charged in the Southern District of New York with violations of money laundering laws, particularly the Bank Secrecy Act. The CFTC has also charged them with market manipulation. [Department of Justice; CFTC]
Arthur Hayes, Ben Delo, and Samuel Reed have been charged by the CFTC, and those three and Gregory Dwyer by the Department of Justice. Reed was arrested, and he's presently out on bail. The exchange is still up and operating, and will be fighting the charges. [Twitter; Bitmex blog; The Block]
Of course, it's hard to run a company when you're on the lam. As such, "Founders Arthur Hayes and Samuel Reed have stepped back from all executive management responsibilities for their respective CEO and CTO roles with immediate effect." Good luck with that, bro. [Bitmex blog]
Chainalysis has stated that its blockchain analysis tools will now be marking past and future transactions that touch BitMEX as "high risk." [The Block]
The Office of the Comptroller of the Currency will be allowing banks to hold backing reserves for stablecoins. The SEC has issued a clarification that this isn't a free-for-all for anything that you might want to tag a "stablecoin," and you should call them before you try to get clever with this one. [OCC, PDF; SEC]
I was just like to be clear that the cash being delivered to me in brown paper bags behind the dumpster under goes a rigorous KFC process.

— Palley (@stephendpalley) October 1, 2020
Monarchy in the UK
Selling crypto derivatives to UK retail investors has, at last, been banned by the Financial Conduct Authority. Crypto derivatives peddlers are outraged that the FCA went ahead with this, despite 97% of public comments being against the move — that is, they thought they could spam the process, and they were wrong. [Press release; policy statement]
Coiners: Uncensorable! The IRS can't get me here!
HMRC: Good morning.
Coinbase has handed data on its UK customers to Her Majesty's Revenue and Customs. So it's a good thing you all do your accounts and taxes properly, isn't it. [The Block]
Good news for enterprise Bitcoin
Ransomware is still the number one enterprise use case for Bitcoin — just ask the Universal Health Services hospital chain! "One of the largest medical cyberattacks in United States history." Of course, the civilised world are going: "wait, hospital chain?" [NBC]
It's probably a bad idea to risk paying your ransom, though — the US Treasury Dept has issued clarifying guidance that companies paying off ransomware, and all companies facilitating the payment, can be charged with sanctions violations if the bitcoins end up at North Korea or sanctioned cybercrime groups. Whether you knew it at the time or not — sanctions violation offenses tend to be strict liability. [Treasury, PDF]
The US Attorney General's Cyber Digital Task Force has produced a report on how law enforcement should approach cryptocurrencies. It's eighty-three pages of untrammelled  good news for Bitcoin. Also mentioned: the money-laundering possibilities of Tether. [Press release; report (PDF)]
Does a given crypto transaction involve dirty money? The Financial Action Task Force has just published a list of Red Flag Indicators of Money Laundering and Terrorist Financing for Virtual Assets. One red flag: "The use of decentralised/unhosted, hardware or paper wallets to transport virtual assets across borders." I mean, they could have just said "it's a crypto transaction." [FATF, PDF]
Australian banks are also getting into bitcoin big time! Alexander Vinnik of the BTC-e exchange, long the Bitcoin crook's favourite, laundered AUD$100 million through the Commonwealth Bank. [ABC]
Figure 15 in the DOJ's Crypto Enforcement Framework illustrates "Chain hopping," a method allegedly used by North Korean hackers to launder stolen funds. pic.twitter.com/VJRGVf96sy

— Amy Castor (@ahcastor) October 8, 2020
A fool and his money are soon decentralised
Telegram used to be the hot place to run your pump-and-dumps, I mean, channels to publicise your tokens. But the new hotness is offering Non-Fungible Tokens — yes, the things that work like CryptoKitties — on Twitter. Get your crypto e-girl non-fungible tokens on MetaMask's new Twitter extension! That is — the hucksters who were desperately trying to pump DeFi yield farming realised the flow of venture capital subsidy was about to dry up, and are trying to pivot to a new hype. [Decrypt]
It's a good thing large crypto miners would never mess with people's transactions, conspire to frontrun DeFi traders, or anything like that — it just wouldn't be in their rational interests. So here's a Twitter thread on "Miner Extractable Value", which is when they do that anyway. [Twitter]
The proper way to run decentralised finance was always going to be centralisation — the Binance crypto exchange now controls the Uniswap DeFi protocol. "The problem is that the only account with sufficient UNI tokens to submit a governance proposal — other than the Uniswap team and investors, who have pledged not to — is leading cryptocurrency exchange Binance." I'm sure it'll be fine. [Modern Consensus]
On September 15, 2020, a small group of people worked through the night to rescue over $9.6 million from a vulnerable smart contract. This is their worked example of why smart contracts, and DeFi itself, are deeply and fundamentally dumb as hell, though they don't quite make it as far as that conclusion themselves. [Blog post]
Shocked, shocked to hear that the formerly flawless and elevated field of Decentralised Finance has been corrupted by bad actors from its noble and pure origins in — aaahahaha, sorry. [Medium]
sold heroin to some school kids but told them to DYOR so it's legal

— DeFi? never heard of it CRONK (@CryptoCronkite) September 29, 2020
Libra: dislike button
Morgan Beller, the original creator of Libra, has left Facebook, due to an ambition to work on non-zombie projects. She's joined venture capital firm NFX as a General Partner, focusing on early-stage investing. "Being part of Libra from the earliest days made me realize that I love that phase of a project — the sitting around and figuring out what we should do," she said in the company blog, helpfully supplying me with the last paragraph of the forthcoming book. [Business Insider; NFX blog]
SWIFT announces its move into the low-value consumer payments market — that is, remittances; one of the things Libra claimed it was needed for. [FinExtra]
I just saw — and used in the book — a May 2020 European Central Bank paper, from the Macroprudential Bulletin, estimating the size of the Libra Reserve, under the old or the new Libra plan: between 153 billion and 3 trillion EUR. "Libra could potentially become one of Europe's largest MMFs." [Money Market Funds.] [ECB]
Central banking, not on the blockchain
The Reserve Bank of Australia goes into a pile of detail on why it's not issuing a CBDC at this time. [RBA]
No you idiots, a CBDC won't need a blockchain. Thomas Moser, Swiss National Bank: "If you have a central bank, then this is the central party. And if you trust that central party, I think then it's not really straightforward to reason that you need a blockchain."  [CoinTelegraph]
The European Central Bank has issued a report on the notion of a digital euro, before running a public consultation on whether this is a good and useful idea. The motivation is that someone else — implying Libra or China — might do a popular digital currency first, and the ECB has to be ready. [ECB; ECB Blog]
Eesti Pank (Estonia) is looking into digital euro infrastructure, with local possibly-a-blockchain product KSI from Guardtime in tow. [Eesti Pank]
Tests of China's DC/EP CBDC have involved 1.1 billion yuan of transactions so far. There's no announced public go-live date as yet — but it looks like the PBOC is serious, and this is happening. [SCMP]
Good news for Bitcoin traders
Singapore crypto exchange KuCoin had a redistribution of assets in late September to more cryptographically-deserving entities, as verified on multiple blockchains — with "large withdrawals" of bitcoins and ERC-20 tokens.
The exchange claimed $100 million worth of crypto were stolen, then $150 million worth — but Larry Cermak from The Block calculates the haul at $280 million. [Blog post; Twitter]
A lot of the tokens were low-volume altcoins — but they could be laundered somewhat via DeFi, in this case Uniswap. About two-thirds of the haul was frozen by the various projects running the altcoins. [Twitter; Decrypt]
The exchange is renaming as "NoCoin." [citation needed]
The Crypto Exchange Graveyard — 75 dead just in 2020. The practical difference between "MIA (Just Disappeared)," "Hacked" and "Scam" is not made clear. [CryptoWisser]
Encouraged by MicroStrategy getting away with blowing a massive wad of company cash on magic beans, Jack Dorsey has dropped $50 million of Square's money on bitcoins. [Square press release; Square, PDF]
Approximately nobody uses Bitcoin as peer-to-peer electronic cash — its main use by far is speculation. Chainalysis runs the numbers in their 2020 Geography of Cryptocurrency Report. The reasons are the same as they've been since the early days (see chapter 7 of Attack of the 50 Foot Blockchain) — it's brittle, it's hard to use, and even bitcoiners just don't spend bitcoins when they could spend actual money. [Decrypt; Chainalysis, PDF]
Digiconomist: How To Digital Gold. An instructive thirty-second video on Bitcoin's energy consumption. [Twitter]
Bitcoin is now so undeniably a ponzi scheme (ok, technically more like a pyramid scheme) that they've given up telling any other story. Instead, they hope you won't understand what an actual investment is. https://t.co/YtX7wrYV4M

— Edmund Edgar (@edmundedgar) September 25, 2020
ICO, ICO
The SEC has won summary judgement in its case versus Kik, over their Kin token. [Opinion and Order, PDF; case docket]
Stephen Palley goes through the judgement: "Judge Hellerstein's ruling on the SEC's Kik Complaint clinically shreds ICOs, 'token distribution events', utility tokens, and the entire 2017/2018 ICO craze. This was entirely predictable, and expect to see more of the same." [Twitter] Gabriel Shapiro points out that he told you so as well. [Substack]
Things happen
Remember several decades ago, back in July, when Twitter got utterly and comprehensively pwn3d by a hacker, and the hacker just ran a cheap Bitcoin scam? Wired has written up what happened, and what Twitter's tried to do about their dismal security failure. [Wired]
Great news, crypto credit card users! TenX is dumping you as a customer — sorry, "sunsetting the current TenX services" — because the only company dodgy enough to back their card was Wirecard. Oh well. [TenX]
Am I financially illiterate? No, it's the nocoiners who are wrong. The Bank of Canada ran a survey on financial literacy — and found that Canadians with a bad understanding of finance were twice as likely to get into cryptos. The best bit of the CoinTelegraph coverage is the comments from aggrieved crypto holders. [Bank of Canada, PDF; CoinTelegraph]
What it's like working for Justin Sun of TRON: "'Whoever asked this question, we're going to track them down,' Sun seethed, before threatening 'to kill their entire family.'" Bram Cohen, who sold BitTorrent to Sun, says: "I can confirm that Justin Sun is every bit the scumbag this article paints him to be." [The Verge; Twitter]
Dozens of crypto executives in Israel had their phones hacked — apparently by SMS spoofing — and were blackmailed for crypto. MOSSAD is investigating. [Haaretz]
Another Indian crypto ponzi scheme has just been busted — the Morris Coin, a local scheme in Malappuram. [New Indian Express]
Hot takes
Cas Piancey: "Since many Tether defenders are intent on making arguments about the actual promises Tether has committed to ("Tether isn't a cryptocurrency!" "Tether doesn't need to be fully backed!"), it felt like the right time to run through as much of the Tether whitepaper as possible."  [Medium]
Twitter thread: how trivially DDOSable the Lightning Network is. But I'm sure this will all be fixed in eighteen months. [Twitter]
The cryptocurrency enthusiast: Previously the buy-to-let property enthusiast, and before that the collectible toy enthusiast, this twat will tell you all about their investments even though you didn't ask. [Daily Mash]
Every new part of this sentence is an unexpected adventure. https://t.co/xyRuyXSUu5

— Franklin Leonard (@franklinleonard) October 1, 2020
So I was trying to teach the intuition behind Ethereum today and at one point I turned around and this horrorshow was on the whiteboard behind me. pic.twitter.com/S7QN6nKx69

— Matthew Green (@matthew_d_green) September 30, 2020
Your subscriptions keep this site going. Sign up today!