Sign up to get every new blog post by email — and get your friends and colleagues to sign up as well!
It's probably a bad idea to go down the pub yet, for a beer with Corona-chan — but $5 on my Patreon is like buying me a pint once a month. Support the continued supply of pub anecdotes!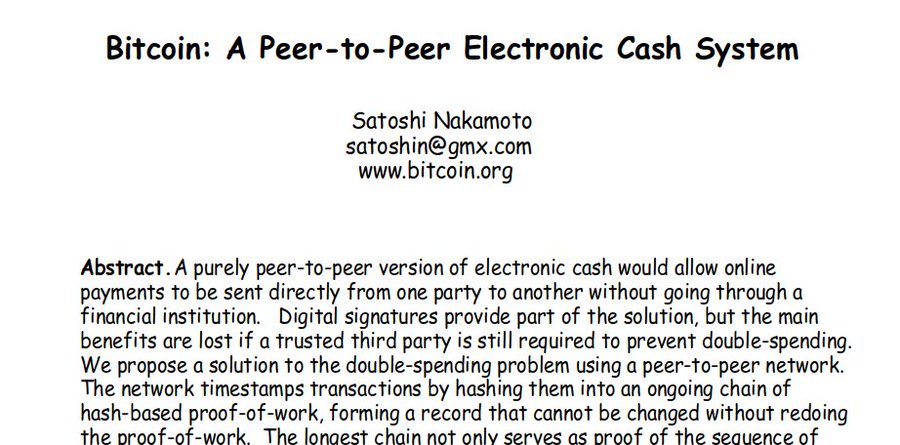 Yet more Wirecard
Jan Marsalek, the COO of collapsed German payments fintech Wirecard, has disappeared thoroughly. He supposedly went to the Philippines, en route to China — but he's not on any CCTV as having been present in the airport.
The Philippines lawyer who was supposed to be the trustee for 1.9 billion EUR of Wirecard funds, Mark Tolentino, told the Financial Times that he was never the trustee for Wirecard — and that he was, in fact, a victim of identity theft by Wirecard! [FT, paywalled]
Ernst & Young have written up a list of talking points to explain to their other clients how they didn't properly audit Wirecard for three years. To paraphrase EY: "Actually, if you think about it, EY are the real victims here." Also, EY is claiming responsibility for discovering the fraud — just like how the Titanic improved lifeboat standards, I guess. [FT, paywalled]
"If you were very gullible then you might say that he's a tech visionary, but if you look closely it was gobbledegook." An FT profile of Markus Braun, CEO of Wirecard. [FT, paywalled]
("Techbrorati in Berlin idolized this guy. Don't let them say otherwise.") [Twitter]
Wirecard's actual business was overcharging porn and gambling sites for payment processing. Crypto just goes along with that, really. Where else were they going to go? [FT, paywalled]
The FCA told Wirecard UK to cease operations last Friday — which affected client companies across Europe, and a lot of companies' prepaid cards stopped working, not just the two crypto card companies.
On the crypto side, crypto.com refunded its Wirecard users' prepaid balances in full! Not in actual money, you understand, but in lower-tier stablecoins — TrueGBP and USDC.
I can't find any exchange that lists TrueGBP — and it's not at all clear from TrustToken's website how on earth one is supposed to redeem these things. [Twitter]
Thankfully, the FCA let Wirecard UK switch back on again today — because the customers' balances are safe in real banks, and Wirecard can't get their paws on them — and all the cards that Wirecard were the back-end for are working again. A crypto.com user tells me that the users can just top their prepaid cards up again using the refunded stablecoins — at which point the balance is usable as actual money. [FT, paywalled; Twitter]
The Wirecard UK thing is really bad. If something like this can happen there is no case for prepaid card or emoney providers to have any different treatment from banks, and not much case for any separate fintech regime.

— Dan Davies (@dsquareddigest) June 26, 2020
The name of my "Anti-Money-Laundering" coin is raising a lot of questions answered by the name
The founder of the AML (Anti-Money-Laundering) BitCoin — with a capital "C" in the middle — Marcus Andrade, was just indicted for money laundering. He spent the money on real estate, which was seized. Corrupt lobbyist Jack Abramoff was also in on AML Bitcoin. [indictment, PDF; complaint, PDF; complaint, PDF]
What was AML Bitcoin? Per the SEC, "NAC and its CEO portrayed AML BitCoin as superior to the original bitcoin, with anti-money laundering, anti-terrorism, and theft-resistant technology built into the coin on NAC's own 'privately regulated public blockchain.'"
None of this existed, of course — Andrade and Abramoff were selling tokens that would later be converted into AML BitCoins. The offering ran from September 2017 through to August 2018. [SEC press release]
The SEC is only asking that Abramoff "disgorge all ill-gotten gains or unjust enrichment," because he's already arranged a plea deal in the matching criminal indictment — pleading guilty to conspiracy to commit wire fraud and violating the Lobbying Disclosure Act — and faces up to five years in prison. [Justice Department press release]
The provision of the Lobbying Disclosure Act that Abrahamoff broke was added to the act in 2007 because of Abramoff's own previous offences. [New York Times]
Decentralising your funds
Another day, another DeFi hack — a Balancer pool was drained of $500,000 worth of WETH late on Sunday 28 June. There's a writeup by 1inch, and an official explanation from Balancer.
Community members warned Balancer three days previously, and Hex Capital says they notified Balancer of the bug in May. Remember when you could go to a bank, whisper an SQL injection attack to the teller and they'd open the vault for you?
Balancer has promised to make affected users whole. Just as well, given Balancer was hacked a second time on Monday afternoon. [1inch Medium; Balancer Medium; Twitter; Twitter; Coin Telegraph]
The legal problem with Decentralised Finance is that it's 100% centralised — all DeFi protocols are administered by touchable entities run by companies with known principals, and venture capital owners who vote directly on company operations. Drew Hinkes and David Gay forecast some truly spectacular battles over corporate responsibility for disasters and hacks. [Carlton Fields]
How DeFi works: it's a financial fruit salad. [ThreadReaderApp]
— Buttcoin (@ButtCoin) June 20, 2020
Stop telephonin' me, I'm busy
Telegram has settled with the SEC over its disastrous ICO. The company will be paying $1,224,000,000 back to its investors — including what they've paid back already — and a $18.5 million penalty to the SEC. Telegram have three years to pay back the investors, with a possible one-year extension. [Press release; final judgement, PDF]
The SEC demanding disgorgement of ill-gotten gains from violating securities laws has been found constitutional, by the way. In Liu v. SEC, the US Supreme Court found that disgorgement that does not exceed the wrongdoer's net profits, and is awarded for victims — whether it's ever distributed to victims or not — is a permissible form of equitable relief. The decision was 8-1, Sotomayor wrote the majority opinion, and Thomas dissented. [Supreme Court, PDF]
WhatsApp docked
WhatsApp Pay in Brazil was going to be backed by Facebook Pay — at last, a reason to use Facebook Pay! — but WhatsApp Pay has been suspended by Brazil's central bank.
Bloomberg's translation of the bank's reason is: "preserve an adequate competitive environment, that ensures the functioning of a payment system that's interchangeable, fast, secure, transparent, open and cheap." The bank asked Mastercard and Visa to stop payments through Facebook Pay to WhatsApp Pay in Brazil. [Bloomberg]
Local commenters say that Facebook were trying to get in and proprietise quick payments, before the local real-time retail settlement system PIX came online in November 2020. "This new WhatsApp feature, to me, looked like a bold attempt to kill PIX at launch." [Hacker News]
WhatsApp say they plan to implement PIX — but they also appear to have been trying to get in just before it went live. That is: a foreign corporate proprietary system, versus a local open standard.
Craigness
Here is a order in Kleiman v. Wright, in which Judge Beth Bloom tells Mr Craig Wright to just go away with one of his dumb motions. But you will go "holy goodness me" at the 39-page catalogue of craven malfeasance on Wright's part documented therein. [Order, PDF]
Mr Craig Wright, who didn't invent bitcoin, has had his 2017 Ph.D. thesis disappear from the Charles Sturt University website, after allegations of plagiarism. [CSU Research Outputs; page as of May 2020]
CSU hasn't made any statement — though they listed one of the crypto press stories about the plagiarism claim on their press clippings page. The person named on that page, Tanveer Zia, was Wright's thesis advisor. [CSU]
CSU's alumni verification site still lists Wright as having a Ph.D. [CSU]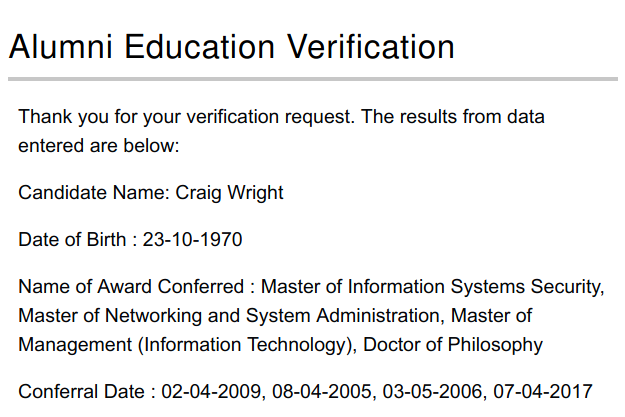 Things happen
New Zealand police have frozen NZ$140 million of cash from Alexander Vinnik's company Canton Business Corporation – because the money appears to have been from BTC-E's money-laundering operations. [Stuff]
The ASX blockchain settlement system project is literally the most plausible non-astroturfed enterprise blockchain project I know of — and it's not going so well. The users are complaining of a lack of necessary technical detail — and they're worried that the ASX will become a new centralised controlling octopus, to a degree they weren't before. This is a blockchain project failure mode I detailed in chapter 11 of the book. [FT, paywalled]
PayPal and Venmo will be rolling out buying and selling crypto, according to internal sources. I'll believe it's a thing when it's a thing, but PayPal's been full of coiners since the early days of Bitcoin. David Marcus of Libra looked into putting Bitcoin into PayPal when he was there, but the compliance issues made it unfeasible even in 2014. [CoinDesk]
Who says Tether doesn't comport itself like a respectable financial institution? $2 billion in loans to Kingold Jewelry in Wuhan turned out to be backed only by comedy gold — "some of 83 tons of gold bars used as collateral turned out to be nothing but gilded copper." [Nikkei] Who were Kingold's auditors? Friedman LLP, erstwhile auditors of Tether! [SEC Edgar]
Creative entrepreneurs find a new use case for bitcoin! Scamming the suicidal. [BBC]
IMF: A Survey of Research on Retail Central Bank Digital Currency. [IMF, PDF] Co-author John Kiff has been tracking CBDCs for a while now — if you're interested in CBDCs, you should definitely be following his blog and Twitter. [Kiffmeister Chronicles, Twitter]
If a vaccine comes out, I'm not getting it. I don't want someone injecting me with a 5g chip. I'm not taking any chances.

— Cameron Winklevoss (@cameron) June 30, 2020
The correct response to a question like this is to claim to be Satoshi Nakamoto pic.twitter.com/ywDdIquApx

— Arthur Chu (@arthur_affect) June 27, 2020
Satoshi Yakamoto is the name of the protagonist in a hi-lair-ious anime harem comedy who keeps having his money stolen by scheming magical girls prove me wrong

— Ken Keenan (@ken_keenan) June 22, 2020
Your subscriptions keep this site going. Sign up today!