I have a pile of long-form pieces sitting here unfinished, that I'm extending and polishing bit by bit. (Currently waiting for an email back on one that I appear to be literally the first media to cover, let alone blockchain media.) In the meantime …
The Kraken exchange appears to have lost their Japanese banking — specifically their SWIFT account at SMBC in Japan, for USD, EUR and JPY. They say: "You can still trade with USD, it is the method of funding that will be gone in a month's time. We are actively working to establish new banking relations, and hope to make an announcement soon." But also: "This notice does not affect domestic USD transactions." Why is this happening? … apparently Kraken just give them too much business! "Due to the strain placed on the bank by our recent exponential growth, this banking partner needs to narrow the scope of supported clients to maintain good quality of service." That's a plausible reason to drop a customer, right? "The traditional banking partners that Kraken needs to work with are not able to keep up with the demands of the growing Bitcoin economy" — not Roger Ver.
Kraken will also be stopping Japanese residents from trading in Tethers. They say: "The recent change to USDT in Japan is due to Kraken not having the required licence in Japan to support USDT. In the future we may acquire that license though and bring support back for Japanese clients." Does anyone know what licence that would be?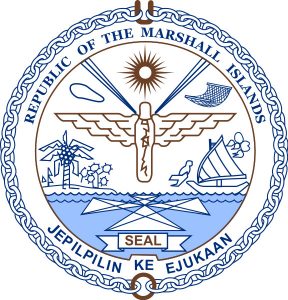 The Republic of the Marshall Islands is getting its foreign aid from the US cut by half — so it's issuing its own Ethereum token, the Sovereign. "The World's First Crypto Which Is A Legal Tender Of A Sovereign Nation." The Declaration and Issuance of the Sovereign Currency Act 2018 sets out precisely what they're doing: selling 6 million SOVs in an "Initial Currency Offering" and retaining 6 million. Growth will be 4% a year. They're doing this as a mined blockchain, though they note that global warming is one of the Marshall Islands' biggest problems, as the country could literally disappear beneath the waves … The press release also has a snarky comparison table with the Venezuelan Petro. The technology is courtesy Neema, a payments startup whose website doesn't mention blockchains.
In the UK, Shadow Home Secretary Diane Abbott markets Labour to the communist nocoiner rabble — "One of the problems with Bitcoin is the extent to which it is just a gigantic Ponzi scheme. If everyone took their Bitcoin money and tried to buy a new car all at once the whole thing would collapse. So, we are worried about the extent to which Bitcoin is a Ponzi scheme but we are certainly worried about how in the here and now it is being used to fund terrorist activity and that is something we are looking at … It was poor regulation of financial services which led to the 2008 crash and obviously regulating Bitcoin would be part of that." Take that, Satoshi!
Nobody uses Bitcoin, Bloomberg notices. At least the transaction fees are down, right? Now that all those troublesome merchants have been shaken off. Even Charlie Morris thinks it's entering a bear market.
I'm sure you're as shocked, shocked as I am to hear that 46% of ICOs from 2017 are functionally dead already, despite having taken over $100 million (usually in cryptos) — with another 13% well on the way to failure. It turns out that paying people in full before they do a startup's worth of work to build something has a number of problems with alignment of incentives.
Laundry Files canon as of the next book: "Every BitCoin proof-of-work mined is an incremental addition to a vast distributed summoning ritual powering the demon-soul at the heart of the maze, the computational equivalent of a Buddhist prayer wheel spinning in a Himalayan breeze."

— Charlie Stross (@cstross) March 3, 2018
Your subscriptions keep this site going. Sign up today!