Today's big announcement: Volcano-powered Bitcoin mining starts in El Salvador!
And the Chivo network still doesn't work properly or reliably.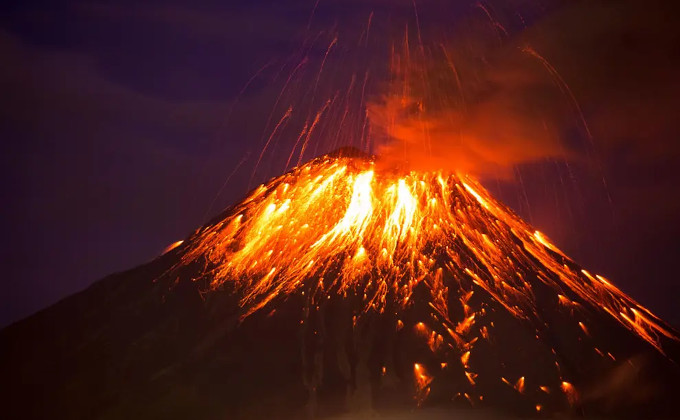 Not actually in El Salvador. But it's a pretty cool volcano anyway. This is Tungurahua in Ecuador.
Bitcoins of Mount Doom
President Nayib Bukele tweeted a video: a shipping container of miners has been set up at a LaGeo geothermal power plant, in Berlín, Usulután! [Twitter]
This is purely performative — because Bitcoin mining in El Salvador makes no economic sense.
When you mine Bitcoin, you're competing directly with every other Bitcoin miner in the world. So you go wherever reliable electricity is cheapest.
From 2013 to 2021, that was China — with the cheapest commercial electricity in the world, at 2 to 4 cents per kilowatt-hour.
When China kicked the miners out in May,  they tried various small countries with remarkably cheap electricity, but not such reliable grids, such as  Kazakhstan or Abkhazia — but the miners have mostly settled into cheap local markets in the US and Canada, often using fossil fuels. Digiconomist calculates Bitcoin energy consumption using a world average Bitcoin mining price of 5c/kWh. [Digiconomist]
Industrial electricity in El Salvador is around 13 to 15c/kWh. You might be able to make a profit with the Bitcoin price as high as it is at the moment — but bubbles pop. Paying three times the going rate for your business inputs is not a sustainable enterprise. [SIGET]
In June, Bukele also promised a new 95 megawatt geothermal plant to mine bitcoins. [Twitter]
There is indeed a new geothermal well that came online in June, at a plant whose total capacity is around 95 MW. This new well was planned for years — but then Bukele suddenly declared it would be used for Bitcoin.
If Bitcoin volcano mining actually resulted in a new geothermal plant — which it hasn't as yet — then that would be the first verified example of Bitcoin mining resulting in new renewable energy. If for political reasons, rather than economic ones.
It's important to note that El Salvador has much better uses for any new geothermal. As of December 2019, the country imported around 20% of its electricity. New geothermal would cut that percentage, and cut the price by reducing reliance on fuel oil generation. [Unidad de Transacciones, 2019, PDF]
But for the moment, Bukele is just setting up rigs in an existing plant.
Why is Bukele pushing volcano mining? Some Bitcoin maxi floated the idea of volcano-powered bitcoin mining in a Spaces call, and Bukele decided off the top of his head that this was policy now.
I hear gossip that competent LaGeo employees — who are already underpaid, understaffed and overworked — have had their fill of this nonsense, and are quitting in noticeable numbers.
Fortunately, a new hydroelectric scheme is coming on line in October! [La Página, in Spanish] Less fortunately, gossip says one of the generators doesn't actually work yet, and filling it prematurely may damage the system. But they're going to fake the launch, and maybe flood some downstream villages, to give Bukele the appearance of a big win after the 15 September demonstrations. The Office of the President has decreed it.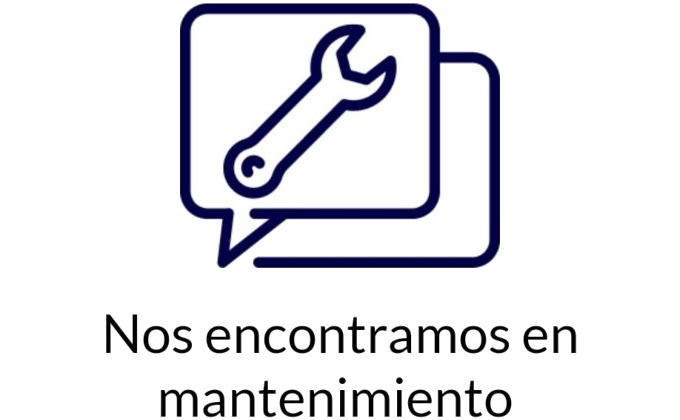 Chivo still doesn't work
President Bukele claims there are 2.1 million signed-up Chivo users! This number may be downloads of the Chivo app, as listed in the app stores — the publicly-displayed app store totals are 846,000 on Huawei and over 1 million on Google Play.
If 2.1 million users got a Chivo signup bonus of $30 in bitcoins, this would be about $63 million. The government has purchased just over $35 million in bitcoins to back the numbers displayed in the Chivo app. This would mean a lot of unbacked "dollars" displayed in the Chivo app — precisely the money-printing that a lot of Salvadorans feared back in June. [Elsalvador.com, in Spanish]
But it's not plausible that this many users have signed up. The customer service centres are near-silent, and that's not because Chivo works wonderfully well. Chivo will absolutely not release the number of successful signups.
A non-negligible proportion will be users who have to reinstall the app repeatedly just to get it to work and authenticate them.
I'm wondering what  proportion of the download numbers would be bots downloading the wallet to use with known public DUIs (national ID card numbers) for the $30 signup bonus. You can create a Chivo account with a dead guy's DUI.
A lot of people want to cash out their free $30 as quickly as possible. They queue for ages at the Chivo ATMs — but the ATMs don't work well, or haven't any cash in them. Many are selling their "$30" for $25 in cash — which I predicted in June. [Elsalvador.com, in Spanish; Elsalvador.com, in Spanish]
Reports continue of Chivo network failures. Money disappears; money is sent, but not received; transfers to bank accounts don't go through; a transaction is sent and a much smaller amount is received. Or the network is simply under "maintenance." [Elsalvadorgram, in Spanish; Elsalvador.com, in Spanish]
What happens when things go wrong? Chivo terms and conditions say: you're on your own. No chargebacks. You must have told someone your password. [La Prensa Grafica, in Spanish]
After a Chivo kiosk was vandalised in the 15 September protests, President Bukele tried blaming William Gómez, the head of journalist association APES — and not whoever signed out the government truck delivering T-shirts to the vandals. Gómez points out that he looks nothing like any of the vandals in photos from the day, and has a large tattoo on his arm that the vandals didn't. [Elsalvador.com, in Spanish]
Lorenzo Rey, who runs the Chivo project and its main vendor company Ulter, claims running Dash Venezuela, and promoting the minor altcoin Dash, as his relevant track record in crypto payments. It turns out that a lot of the Venezuelan merchants listed by Dash Venezuela as accepting Dash did not, in fact, accept Dash — or didn't even exist. So, just the experience needed to run Chivo. [George Donnelly, PDF]
The Chivo wallet was not written by Ulter, but by Argentine crypto exchange company Lemon Cash — founded by old-time bitcoiner Wences Casares — who were paid $750,000. Lemon plans to introduce its own wallet app to El Salvador in 2022. [Clarín, in Spanish]
Athena Bitcoin, keen to serve Chivo's massive claimed customer base, has launched Vanguard 1 — for businesses to deliver their payroll in bitcoins! News of this is not being received positively. [Athena SV, in Spanish; Elsalvador.com, in Spanish]
You can't even use Bitcoin to buy prepackaged FUD! [Twitter]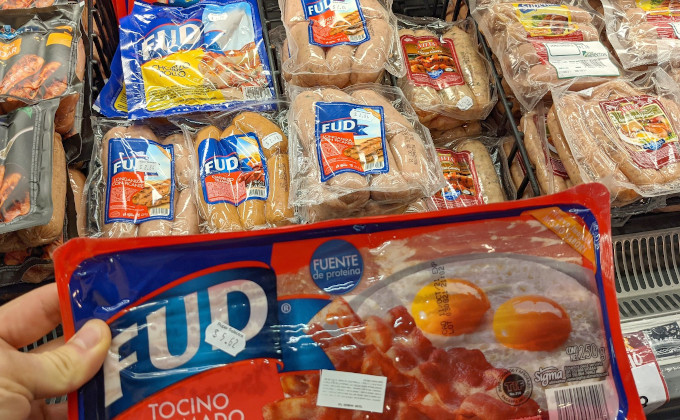 Party, party
Cryptocurrency investor Brock Pierce and YouTube influencers Logan Paul and Evan Eckenrode held a massive "World Bitcoin Day" party, to celebrate El Salvador's adoption of Bitcoin. "That Pierce describes the Bukele regime as being open to accountability and transparency says almost everything you need to know about his position and his knowledge of Salvadoran politics," said El Faro journalist Nelson Rauda. [El Faro, in Spanish]
Video of the party was widely distributed. The local influencers who came along for the party, Fernanfloo (YouTube) and Nicolle Figueroa (TikTok), are now regarded as dissolute idiots by the wider populace. They worried they would be "cancelled" — which, like almost everyone who ever says they're worried about being "cancelled," means they thoroughly deserved to be. [Elsalvador.com, in Spanish]
Some Salvadoran influencers have also been promoting Chivo to the Salvadoran diaspora, to get them to send remittances home via Chivo.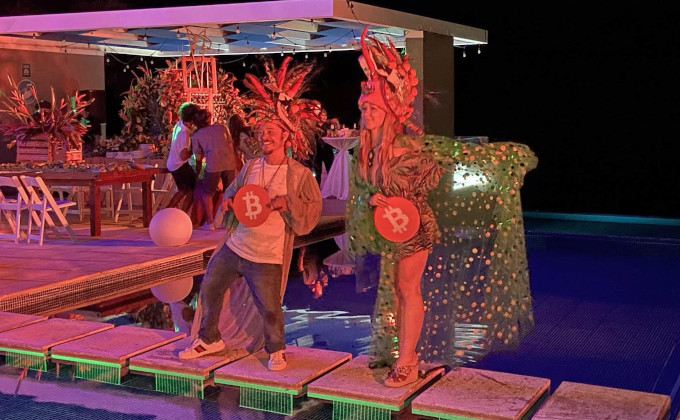 Brock and Crystal Pierce at the influencers' party — by Nelson Rauda, El Faro
Dead cat bounce
Bukele is determined to continue on the path of Bitcoin, to the point of making up clearly fake numbers. He has a supermajority in the Legislative Assembly, so nobody can bring new laws to stop him.
But Chivo is a failure that nobody trusts. First, they have to make the basic payment network functionality work properly. Then they have to slowly build up trust with the public. Then people will treat this thing as usable money.
This means the populace doesn't like or trust Bitcoin. They'll keep using dollars.
El Salvador's sovereign debt was down to 67.4 cents on the dollar as of Monday. That's serious doubt the bonds will ever be paid. [Elsalvador.com, in Spanish]
This is because bond markets consider IMF or World Bank bailouts extremely unlikely — the Bitcoin Law is economically incompetent, and Bukele's government is increasingly anti-democratic and plagued with corruption issues.
There are plenty of issues other than Bitcoin for Salvadorans to worry about. Vice minister of justice Osiris Luna allegedly stole $1.6 million of food parcels meant for COVID-19 relief. [El Faro] Non-pliable judges are being forced to resign — including the ones investigating government corruption. [El Faro, in Spanish] Bukele has lined up to be able to run for President again.
But it's OK — Bukele put "World's coolest dictator" in his Twitter bio! LOL!
The best outcome for Bukele is that Bitcoin goes nowhere in El Salvador — negligible adoption, negligible local utility. It can't go anywhere good at this stage. But I suspect Bukele will keep turning to his Bitcoin system as a distraction — throwing a dead cat on the table, as we say in the UK — from all the other problems his impulsive tactics have led to.
Your subscriptions keep this site going. Sign up today!