Frank Chung's News.com.au story on Tether yesterday is an excellent and comprehensive mainstream press article on the Bitcoin and Tether situation — and has comments from me and a link to Sunday's post.
The USDT/USD trading pair on Kraken (go to top right, select "USDT/USD") now seems to be what the world has decided is the price discovery mechanism for tethers, and a lot more buy orders have shown up since Sunday. If someone — presumably Tether — is market-making properly, with suitably close and large buy and sell walls, then good — that's how a peg is supposed to work. At 2003 UTC today, one USDT was $0.9830, and there was a $1m wall at $0.9811. GDAX and Bitfinex prices for Bitcoin are closer today.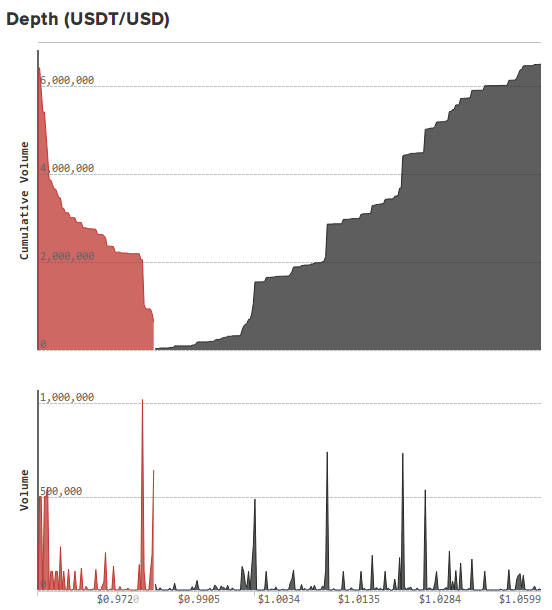 The SEC squashes AriseBank like a bug — assets frozen, court-appointed receiver. "The SEC alleges that AriseBank falsely stated that it purchased an FDIC-insured bank which enabled it to offer customers FDIC-insured accounts and that it also offered customers the ability to obtain an AriseBank-branded VISA card to spend any of the 700-plus cryptocurrencies. AriseBank also allegedly omitted to disclose the criminal background of key executives."
How nuts is graphics card pricing? So nuts that it's cheaper to buy a high-end pre-built system — Dell or whatever — just for the graphics card. Gamers discovered this first, miners are discovering it now. (No links, but I've seen multiple reports of people doing this.)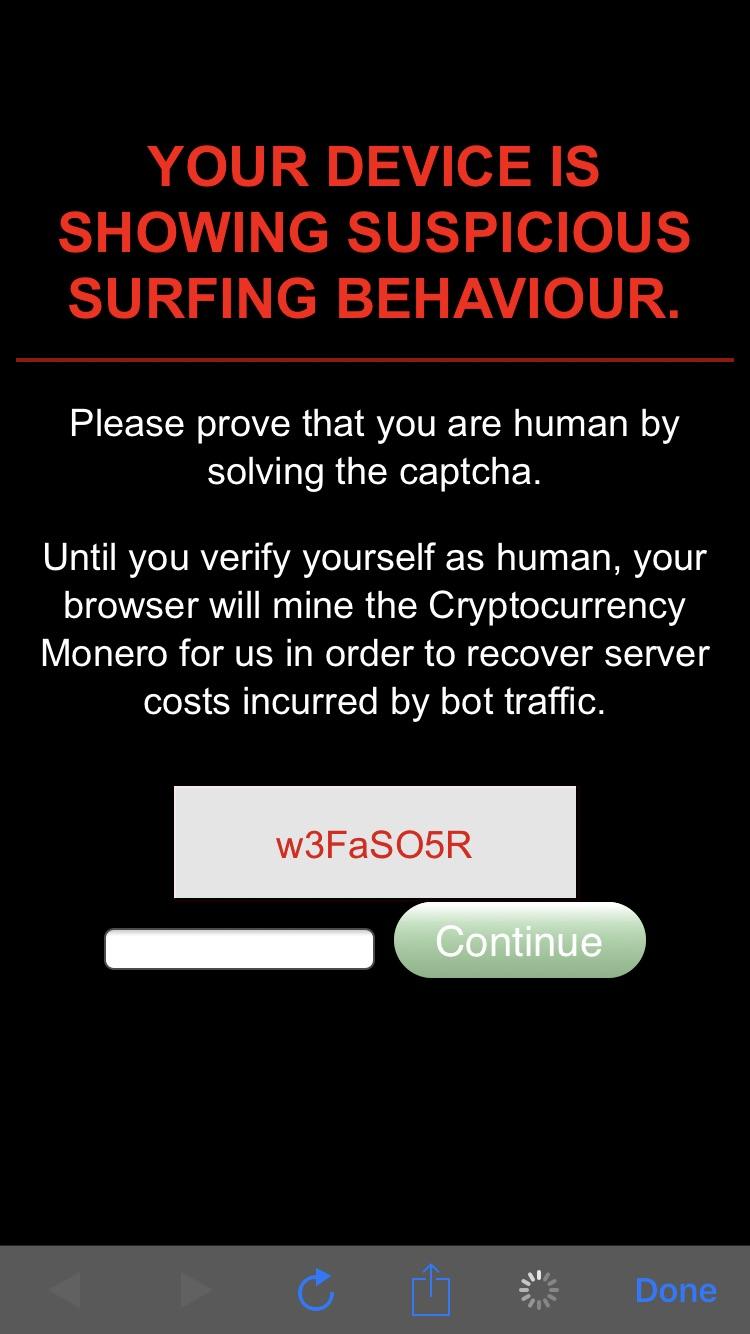 "Is you takin' notes on a criminal f—in' conspiracy?"
"No, I'm scripting a video about it."
is this a @nbcsnl skit, or is the @SEC_Enforcement group going to put an end to people *literally* marking pump and HODL/dump practices? pic.twitter.com/xiyLOPJolI

— jason (@Jason) January 26, 2018
The interview with me in Jungle.World (Germany) is now free to read (translation). I'll put my original answers in English up when the next issue is out.
A Twitter thread by someone who read Attack of the 50 Foot Blockchain and Neoreaction a Basilisk (US, UK) together, and discusses their similarities and differences. This is the review of my book that has delighted me most.
this reaching its ultimate and absolutely hilarious form in tether, a central bank issuing fiat money to prop up the economy. The bitcoin project was set up to defeat a monster of unfreedom, and it turns out to create the same thing, but worse. That's basilisky.

— F. Surname (@fusipon) January 27, 2018
addendum: the most direct comparator to bitcoin in NRxaB is probably Yarvin's Urbit – even to the extent the creator is a gifted programmer, the result is a mess that solves problems nobody has save that they convince themselves so

— F. Surname (@fusipon) January 27, 2018
I like to imagine that Tether tried to pull that old high school trick where you need to get your parents to sign a note from you teacher that you're failing your class so you put another paper on top juuuust above the signature line except Tether's auditor tugged at the papers.

— Buttcoin (@ButtCoin) January 28, 2018
[peanut brain] crypto stands for cryptocurrency
[regular brain] crypto stands for cryptography
[galaxy brain] crypto stands for cryptosporidiosis

— silicon valley stripper (@antisymbiotic) January 28, 2018

Your subscriptions keep this site going. Sign up today!