i honestly thought the day that tether just openly admitted they don't have all the cash would be more exciting than this but lol nothing matters

— Buttcoin (@ButtCoin) March 13, 2019
Late yesterday evening, either Cas Piancey or Bennett Tomlin brought to the attention of crypto Twitter that Tether had revealed how it backs USDT … not with dollars (edit: it was Bitfinex'ed, over on Reddit):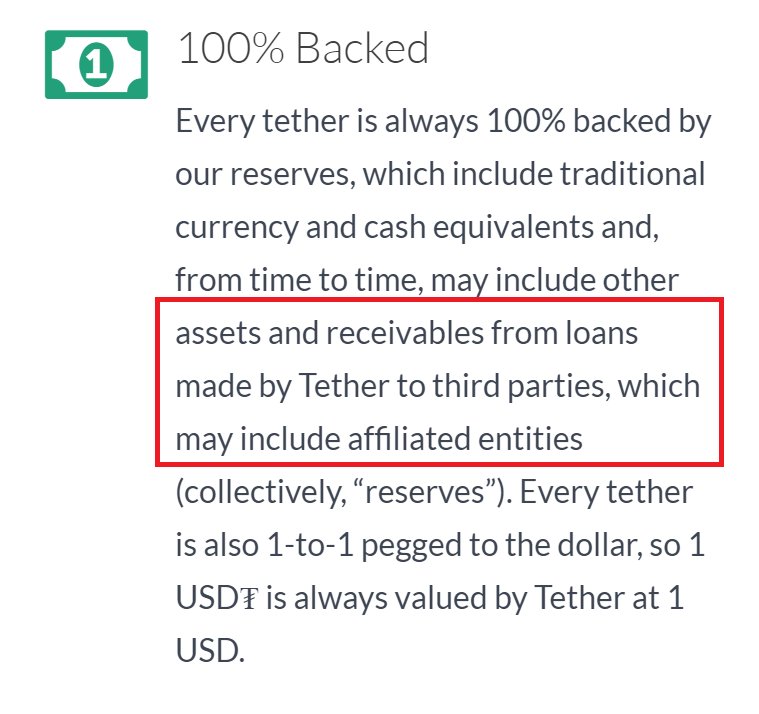 I sat down at lunch today and started a Twitter rant on the subject, I pottered with it during the working day, it reached 600 words and I sent it to Josh Quittner a bit after 5pm, and he just put it up. Liberty Reserve joke stolen from Kyle S. Gibson.
Josh did well with the photo — that horse clearly bought in December 2017, and has saddlebags this heavy.
Bitfinex'ed has unlocked his Twitter:
https://twitter.com/Bitfinexed/status/1106214051074502656
For two years, you have been asking: Who is Tether? This is Tether speaking. I am the coin who loves his life. I am the coin who does not sacrifice his backing or his collateral. I am the coin who has deprived you of victims and thus has destroyed your world, and if you wish to
Your subscriptions keep this site going. Sign up today!