I've just done a talk at Berenberg's "Blockchain: From Hype To Reality" conference — here's the programme. The audience was bankers, large investors and blockchain industry people — smart non-techies.
Every time I talk anywhere, people come up and ask me afterwards: "Um … what actually is a blockchain?" They presume everyone else knows, and it's just them! So I figured the basics were in order.
Here are my slides (PDF, 986 kB). I explain the blockchain data structure (SPOILER: it's a 1979 model Merkle tree), why Bitcoin fans are like they are, and blockchain use cases in business.
This talk's 30 minutes nominal, 25 minutes speed-run, and was 39 minutes today from a GDPR digression responding to blockchain identity discussions from other speakers. The phrase "Cambridge Analytica, but on the blockchain" got the right response.
Here's the ECB/BOJ RTGS report I mention therein. Here's the World Food Programme's single-user "blockchain."
I also have longer versions of this talk — I'm available for engagements!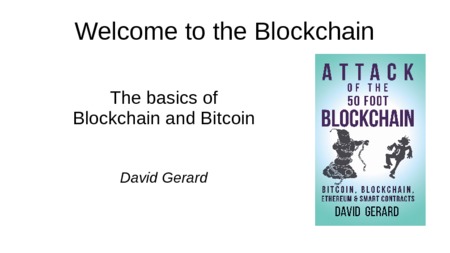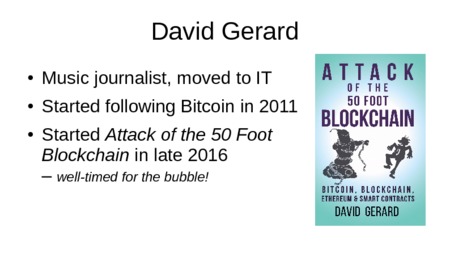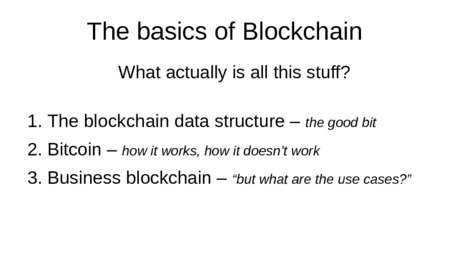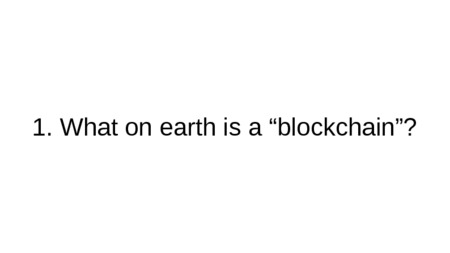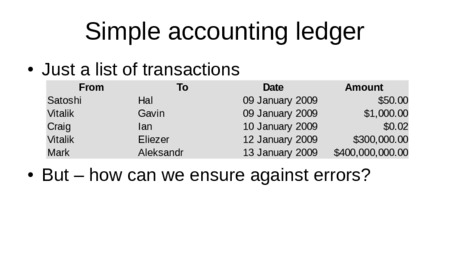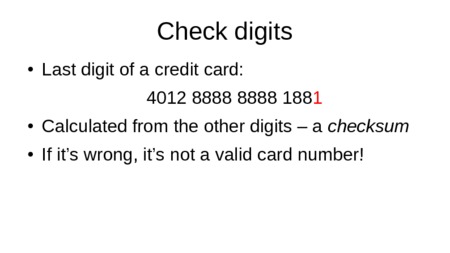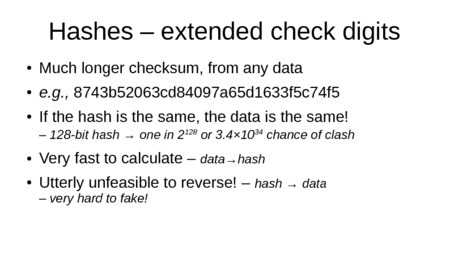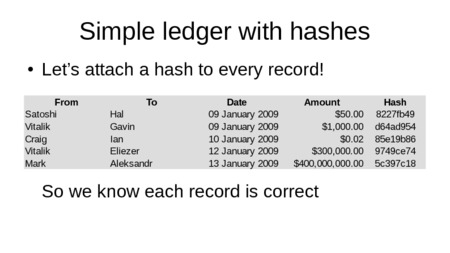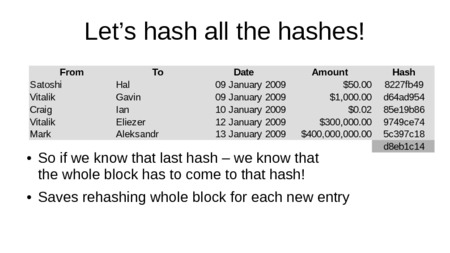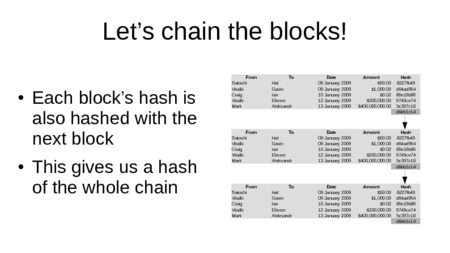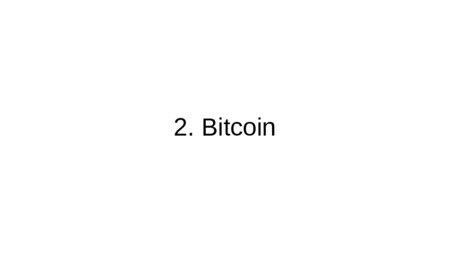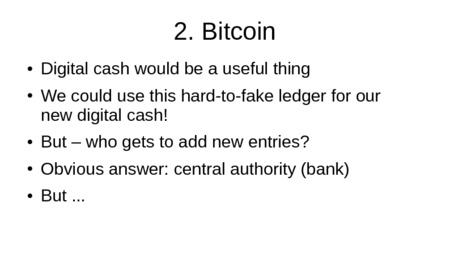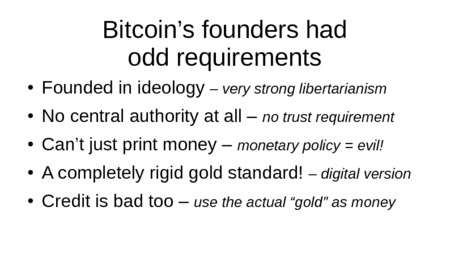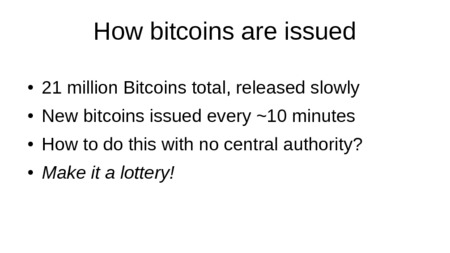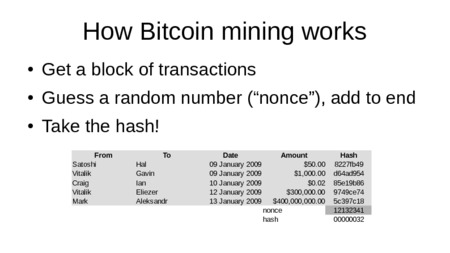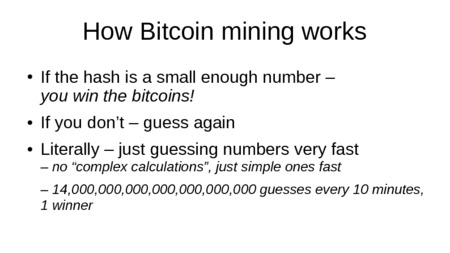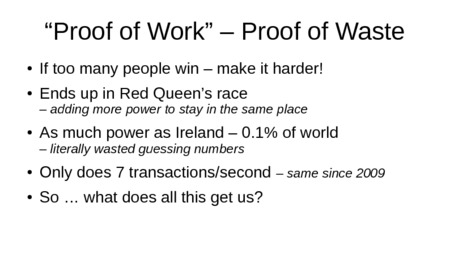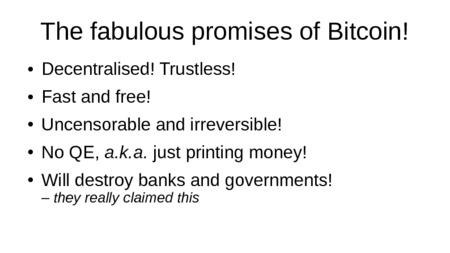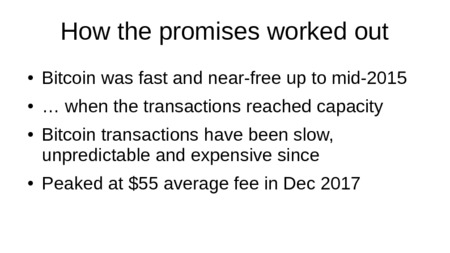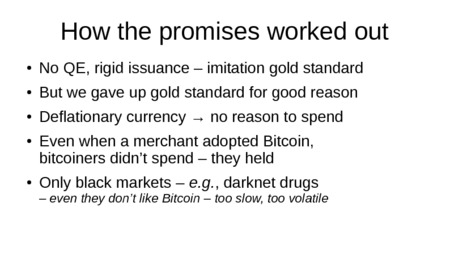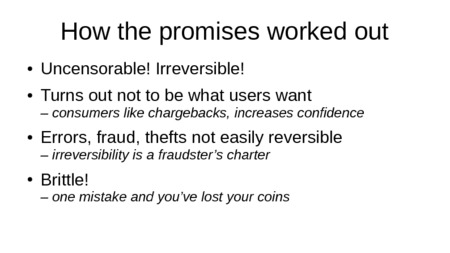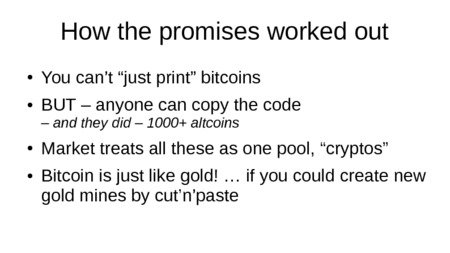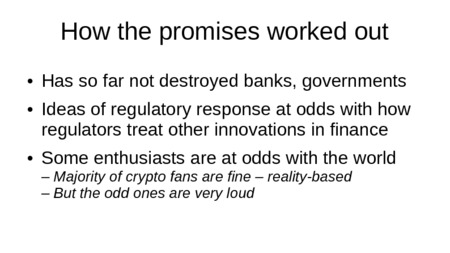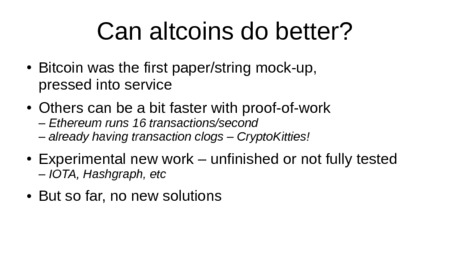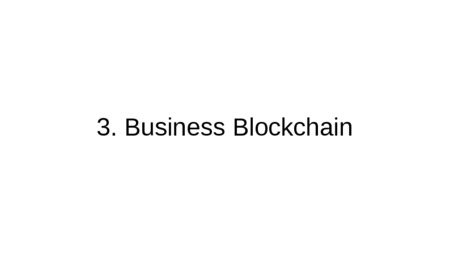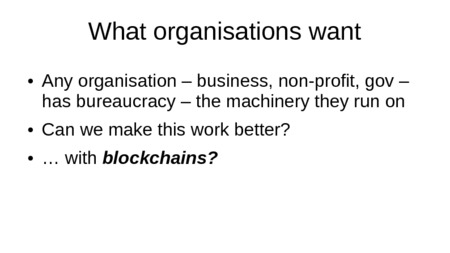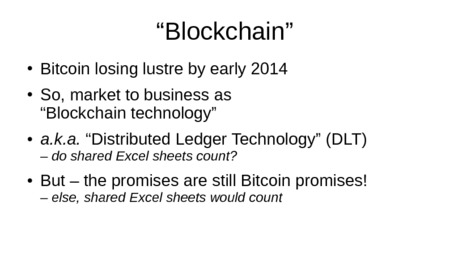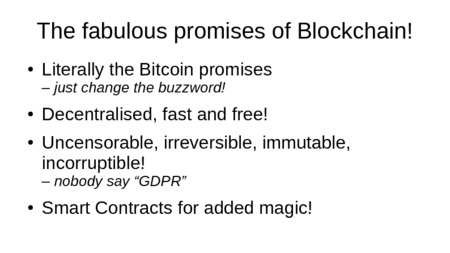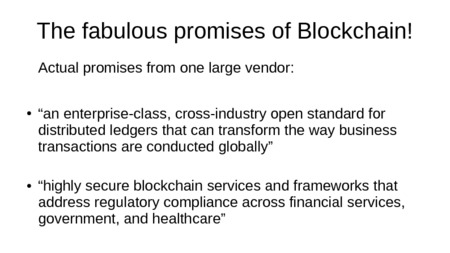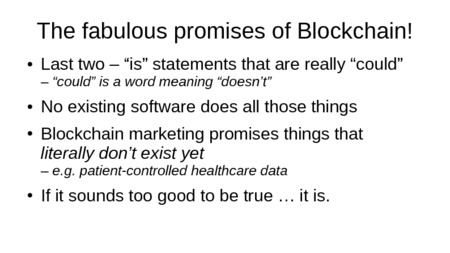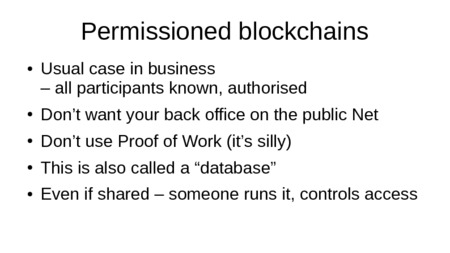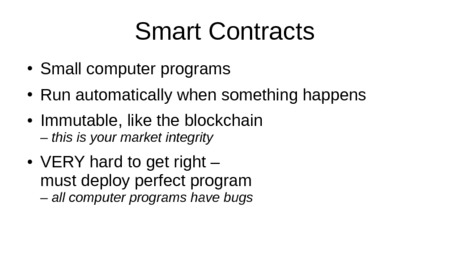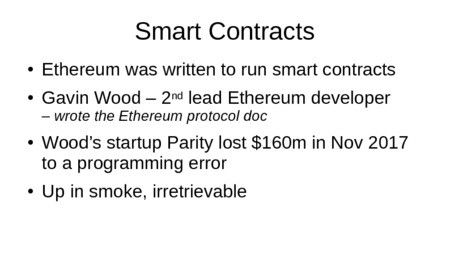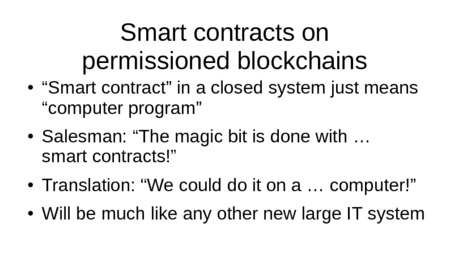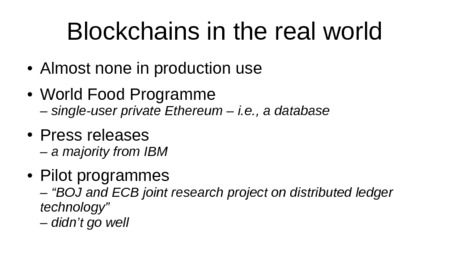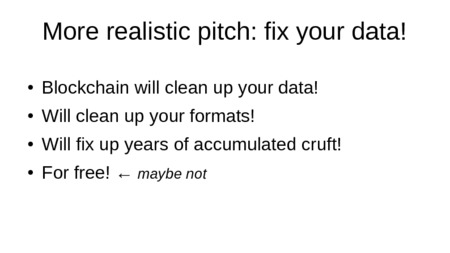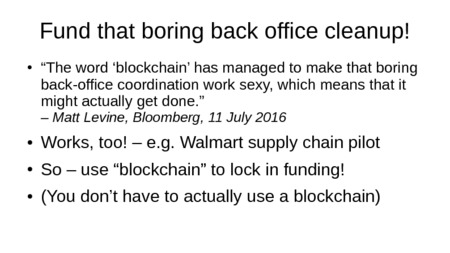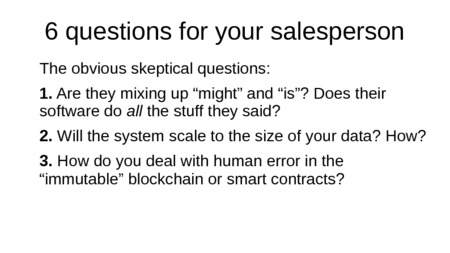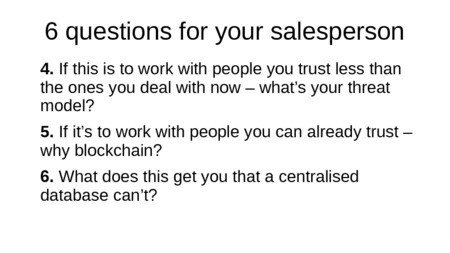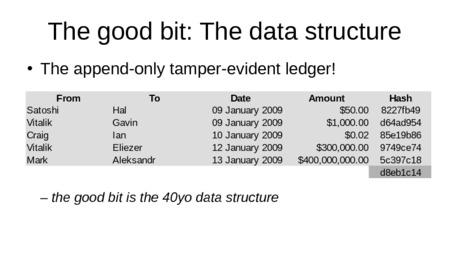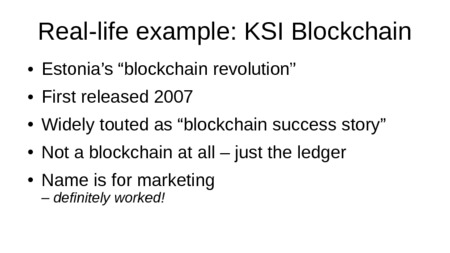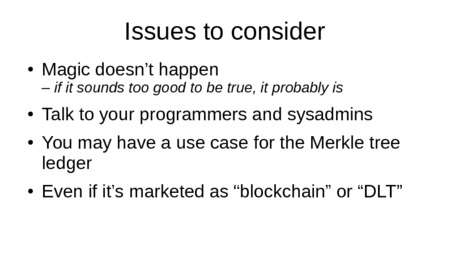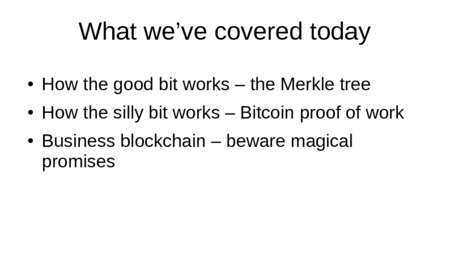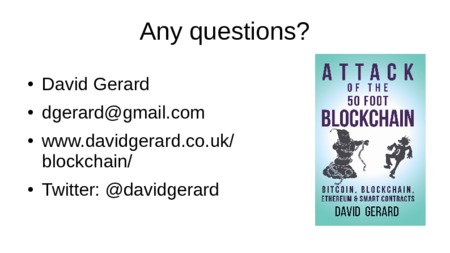 Your subscriptions keep this site going. Sign up today!