Tether is trying to buy itself a whole country to hide out in. But there's been lots of other stuff happening with Bitcoin in El Salvador in the past couple of months.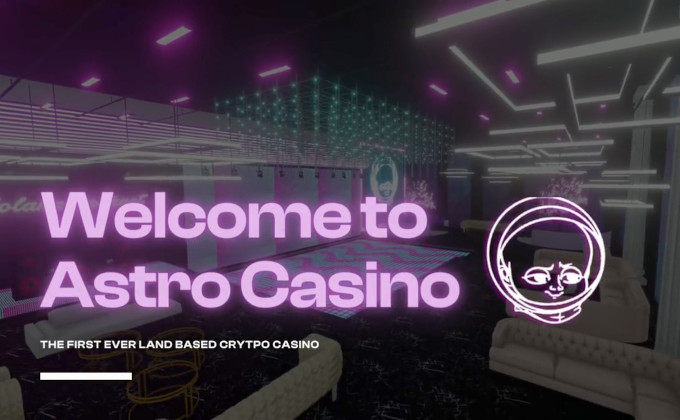 No naked day-trading
Finance minister Alejandro Zelaya assures us that purchases for El Salvador's Bitcoin reserve are made in a planned manner by Chivo employees, and are held by the Bandesal bank — the coins are not, in fact, bought by President Bukele, on his phone, live on Twitter, naked. Even if he tweets that. [Elsalvador.com, in Spanish]
The bitcoins are owned by Bandesal, the bank that holds the Bitcoin trust for conversion between dollars and bitcoins — but the coins appear to be held in custody by BitGo, according to Anita Posch. [Twitter]
ARENA, the conservative pro-business political party, has requested the repeal of the Bitcoin Law and the Bitcoin trust held in Bandesal. ARENA would like the government to attend to things the population actually needs — and not bitcoins. [La Prensa Gráfica, in Spanish]
The US Senate looks into the Bitcoin Law
Senators Jim Risch (R-ID), Bob Menendez (D-NJ) and Bill Cassidy (R-LA) introduce the Accountability for Cryptocurrency in El Salvador Act. This is about protecting the US sanctions regime — which is serious stuff. [press release]
Bukele's response was "OK boomers," which may not convince the Senate to change course. [Twitter]
Let me just quote for a moment from Libra Shrugged, chapter 13, when Mark Zuckerberg of Facebook was up in front of Congress:
The US government is understandably fond of the US dollar — as Juan Vargas (D, CA-51) put it, "the dollar is very important to us as a tool of American power, and also a tool of American values. So we would much prefer to put sanctions on a country than send our soldiers there. So when something threatens the dollar, we get very nervous."
The US sending money for soldiers to El Salvador didn't really work out so well in the 1980s. But this sort of response leads to local worries that Bukele is going to get El Salvador cut off from the world financial system, in the manner of Venezuela.
Business loans over Chivo
The government is floating the idea of loans to small and micro-businesses in Bitcoin, using Chivo. The government thinks they can outdo loan sharks — who may charge interest of 25% a week.
This was not announced locally at all, but in CoinTelegraph — and that article was a write-up of a Facebook Live audio room with Mónica Taher, the government's technological and economic international affairs director.
The discussion also included Alessandro Cecere, community manager for Canadian Bitcoin company Ledn, and Andrea María Gómez, a project manager for DeFi protocol Acumen.
The CoinTelegraph article was noticed locally in early February. Leonor Selva of business association ANEP said they couldn't get any solid information from the government when they asked about the scheme. [CoinTelegraph; Elsalvador.com, in Spanish]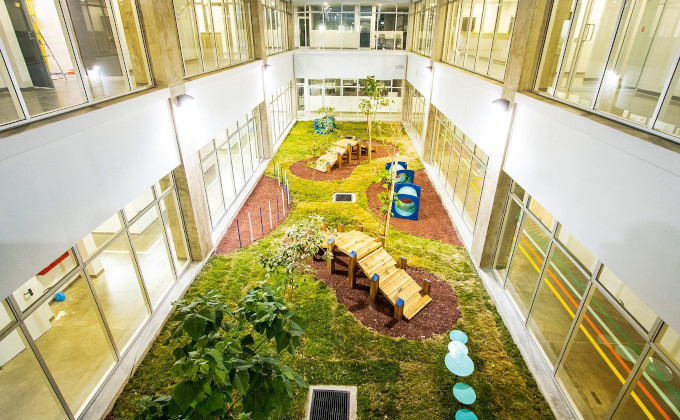 Chivo Pets
Bukele promised to build a veterinary hospital with his Bitcoin trading profits — and it opened on February 23! It's called Chivo Pets. Consultations are $0.25, if you pay via Chivo Wallet. [Elsalvador.com, in Spanish; La Prensa Gráfica, in Spanish; Elsalvador.com, in Spanish; Elsalvador.com, in Spanish]
Here's the official live stream on Chivo Pets. [Twitter]
The funding for Chivo Pets is a mystery. The government has claimed Chivo Pets was funded with profits from El Salvador's Bitcoin trading — but realising such profits would require selling bitcoins, which the government hasn't done. Local papers pointed this out at the time. [Elsalvador.com, in Spanish; La Prensa Gráfica, in Spanish]
The building itself looks extremely shiny. It's apparently in a commercial area, away from anywhere that people who'd pay 25 cents for a consultation live. The location doesn't make any more sense than the claim to be funded by Bitcoin profits. [Twitter]
Some have pointed out that Bukele still hasn't built the Rosales Hospital, an already-approved and long-needed hospital for humans. [Elsalvador.com, in Spanish]
Who's using Chivo?
The Asociación Bancaria Salvadoreña (ABANSA) (Salvadoran Banking Association) reports very little Bitcoin use by customers. Banks in El Salvador convert incoming bitcoins into dollars immediately — the central bank regulations on Bitcoin make it enormously laborious to do anything else with them. [La Prensa Gráfica, in Spanish]
In a UCA survey, 76% of respondents say Bitcoin has left their economic circumstances the same, and 11% say Bitcoin has left them worse off. 70% feel little or no confidence in Bitcoin. 22% don't really know what Bitcoin is. [Elsalvador.com, in Spanish]
Bitcoin Italia visits El Salvador
Laura Nori and Riccardo Frega from the Bitcoin Italia podcast went to El Salvador in early December to see how the adoption of Bitcoin was going, and tried to do the trip entirely on Bitcoin. They posted a nice travelogue that's well worth a read. [Bitcoin Italia]
Shops may have an "Aceptamos Bitcoin" sign, but Nori and Frega were often the first customers wanting to use it. The shops typically use Chivo like a PayPal without fees. Several shops were caught on the hop by a Chivo app upgrade in December that required the user to re-authenticate.
Many shops say they take "Bitcoin," but really they accept dollars via a Chivo QR code — they don't understand the Bitcoin part of the interface at all. "The GUI seems to give more prominence to USD payments, almost as if Bitcoin is an accessory."
Nori and Frega had trouble finding shops who were willing to work out how to take a Lightning Network payment — they spent a lot of time waiting for a transaction on the Bitcoin blockchain itself to go through. "When I try to explain that she should select a Lightning payment because it is faster and cheaper she looks at me as if I was talking in Klingon." More than once, their supermarket checkout had to close for ten minutes while their transaction went through on-chain.
Nori and Frega loved El Salvador and the Salvadorans they met, and stayed a month longer than they were originally planning to. They consider Bitcoin in El Salvador a smashing success — even as they detail what looks to a salty nocoiner like a ridiculous cavalcade of failure as the typical case, and the barest functionality at best when they tracked down the occasional shop run by someone enthused about Bitcoin.
Quite a lot of Nori and Frega's "Bitcoin" use turned out to involve buying gift cards via Bitrefill — that is, cashing out bitcoins into actual money, which Bitrefill then uses to buy the gift cards. They were delighted with the Bitrefill experience — "seeing such effective solutions fills us with hope for the future ahead" — which is not so surprising given it's a way to use dollars instead of the actual bitcoins. At one point they refused to get dollars out of a Chivo ATM — but Bitrefill is precisely the same thing, except online.
They did withdraw dollars for bitcoins from a Chivo ATM later to see how the machines work. They discovered that if you deposit bitcoins, then you can get dollar bills out immediately — for an on-chain transaction with zero confirmations, before it's hit the Bitcoin blockchain. A replace-by-fee transaction with a higher fee could override that unconfirmed transaction — giving you free money, for only the cost of the replace-by-fee transaction. [Bitcoin Wiki]
Unconfirmed rumours
El Salvador is a small place, and news tends to start as a rumour, then be in the press a few days later. So unconfirmed rumours can be the only way to keep up — if you keep in mind that they're rumours.
Unconfirmed rumour suggests that a lot of fake Chivo wallet signups to get the $30 signup bonus were being done by the drug gangs, in bulk. Dead people's DUIs worked to sign up, so this could account for Chivo's claims of four million signups.
What isn't a rumour is people who've said the gangs forced them to sign up to Chivo to take their $30. [Elsalvador.com, in Spanish]
One rumour was posted by a now-deleted parody Twitter account, and it doesn't match other things that have been happening — but the claim is that Bukele's advisors are trying to reverse Bitcoin being legal tender. The advisor who suggested this was thrown out, but the idea is in discussion. Bukele needs the $1 billion loan from the IMF, or the economy will implode. So he has to make the IMF believe that Bitcoin will be deprecated — but he fears his popularity will go down. [Twitter]
AstroCasino!
Mónica Taher has also announced that an NFT company called Astro Babies will work with the government to build AstroCasino — a physical and virtual Metaverse casino for NFTs on the Solana blockchain. [Elsalvador.com, in Spanish]
The video has been assembled with the care and attention to detail you've come to expect from the El Salvador Bitcoin project. It introduces the project as a "crytpo casino". The figures are on walk cycles that don't move anywhere. The virtual world includes a virtual kitchen, where your meta-food is presumably compiled. [Twitter]
Now, you may think that casinos are notoriously useful as financial launderettes.
"Oh! Sweet mother of baby Jesus!" — a quote from one Salvadoran on seeing that Twitter video of the NFT casino.
@astrobabiesnft would like to Officially Announce the Development of #AstroCasino, an NFT based Crypto Casino in Partnership with the Government of #ElSalvador.#Solana #SolanaNFTs #Bitcoin #NFT #Crypto @nayibbukele @monicataher pic.twitter.com/OjX6J2CXrx

— Astro Babies | BABIES & APES | SOLD OUT (@AstroBabiesNFT) January 19, 2022
Your subscriptions keep this site going. Sign up today!