How are things going for the Diem blockchain project, formerly called Libra, and totally not run by Facebook despite the company still paying for 100% of Diem's engineering effort and staff?
Well, Facebook now wants to do stablecoin-based remittances from the US to Guatemala via its Novi wallet … using a Paxos dollar stablecoin. But they still love Diem, honest!
The US government doesn't seem so enamoured of anything crypto within a mile of Facebook, though. Or stablecoins in general.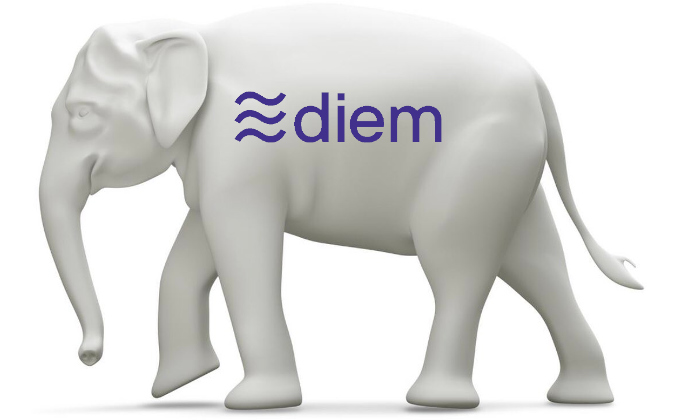 Remittances to Guatemala
David Marcus tweeted on 19 October that Novi was running a small pilot programme to send remittances to Guatemala using Paxos's Pax Dollar (USDP) — the stablecoin formerly known as the Paxos Standard. [Paxos]
The pilot will "test core feature functions, and our operational capabilities in customer care and compliance." It's a tryout for Novi, not for the blockchain bit. [Twitter thread]
The plan is eventually to make money from the merchants: "We'll offer free person-to-person payments using Novi. Once we have a solid customer base, we'll offer cheaper merchant payments and make a profit on merchant services."
The pilot programme already has a waiting list. There's a cap of $300 per transaction, a $1,000 per day sending limit, and $2,500 maximum daily transactions per account. [Forbes]
Pax is an ERC-20 token on Ethereum. The Ethereum blockchain is, of course, stupidly expensive to actually use for anything, because it's clogged to near-uselessness unless you're rugpulling on DeFi or selling cartoons of apes.
But that's okay, because all Novi customer funds will be custodied with Coinbase — no coins will move between the US and Guatemala, you'll just track your USDP coins that are held in Coinbase as numbers in Novi's database.
Novi's Guatemala remittances pilot uses a blockchain-based stablecoin only in the sense of not using it at all. As far as I can tell, the only thing the blockchain-based stablecoin does is let Facebook say they're using a blockchain-based stablecoin.
Boss makes a Pax Dollar, I make a Diem
Marcus assures us that Novi still loves Diem: "I do want to be clear that our support for Diem hasn't changed and we intend to launch Novi with Diem once it receives regulatory approval and goes live."
The Block's report from August on Diem seems to have been entirely accurate about Facebook abandoning Diem for Paxos or USDC. This suggests the Block was also correct in reporting that the Diem Association is "effectively a zombie organization."
The Novi icons inside the Facebook mobile app used to have the three-wavy-lines Libra/Diem logo inside the letter "o." The wavy lines were removed in August in the app. [Twitter]
Diem's wavy lines have now also been removed from the Novi.com website, whose new headline is "Move money instantly with no fees", and whose page title is now "International Money Transfers & Remittances". [Novi]
Novi is not active in the Facebook app as yet — but it's also just been added to the latest beta of WhatsApp. [WhatsApp Beta Info]
After The Block's August story, David Marcus did an interview with Bloomberg in September. He said that Novi would only abandon Diem as a "last resort." Well, that didn't take long.
Senators to Facebook: knock it off
In response to Novi's plan to do remittances, five US Democratic senators — Brian Schatz, Sherrod Brown, Richard Blumenthal, Elizabeth Warren and Tina Smith — wrote a letter to Mark Zuckerberg asking that Facebook abandon the Novi wallet and the Diem cryptocurrency project.
The senators believe that Facebook "cannot be trusted to manage cryptocurrency": [press release]
On multiple occasions, Facebook has committed not to launch a digital currency absent federal financial regulators' approval.

… Despite these assurances, Facebook is once again pursuing digital currency plans on an aggressive timeline and has already launched a pilot for a payments infrastructure network, even though these plans are incompatible with the actual financial regulatory landscape — not only for Diem specifically, but also for stablecoins in general.

… In addition to the risks products like Diem pose to financial stability, you have not offered a satisfactory explanation for how Diem will prevent illicit financial flows and other criminal activity.

… Time and again, Facebook has made conscious business decisions to continue with actions that have harmed its users and the broader society. Facebook cannot be trusted to manage a payment system or digital currency when its existing ability to manage risks and keep consumers safe has proven wholly insufficient. We urge you to immediately discontinue your Novi pilot and to commit that you will not bring Diem to market.
Schatz and Sherrod were two of the senators who got stuck into Libra in July 2019, helping mark that project's ignominious death — despite it continuing to twitch for years after. (See Libra Shrugged, chapter 10.)
Facebook and Novi have not responded — though Diem huffily replied that Diem is not Facebook, and never mind that Facebook supplies 100% of the resources with which it can claim even as much existence as it exhibits. [Diem]
Report: stablecoin issuers will need to be banks
The President's Working Group on Financial Markets have released their long-awaited report on stablecoins! [press release; report, PDF]
The report is 26 pages and is quite readable and comprehensible. It recommends that Congress enact laws to require stablecoin issuers to be regulated in the manner of banks.
Particular threats the report notes include DeFi fraud — there's a whole sidebar on pages 8 and 9 about DeFi — market manipulations, systemic stability risks, and money-laundering and terrorist funding.
The report flags as an illicit funding risk "commercial firms such as telecommunications or technology providers" — they "increase the potential that stablecoins scale rapidly." Hi, Facebook!
The Metaverse!
Facebook changed its name to Meta, which may achieve almost as much popular usage as Google's name change to Alphabet.
Every crypto moon boy has been tweeting and posting how the Metaverse — which, back in the early '90s, we still called "cyberspace," because we only had William Gibson books and not Netscape yet — will be good news for Web 3.0! Whatever "Web 3.0" actually means, beyond trying to nickel-and-dime every breath you take online.
Zero of said moon boys are mentioning that Facebook already tried to do a crypto — and fell flat on their backsides.
Your subscriptions keep this site going. Sign up today!