PayPal has announced today that it will be opening a new trading pit for cryptocurrencies — right there in your PayPal app! [press release]
US users can buy and sell Bitcoin, Bitcoin Cash, ether or Litecoin. Until the end of 2020, PayPal will not be charging a fee for crypto trading.
From 2021, you will also be able to top up your regular PayPal account with crypto, and use it to buy things.
Both of these are very dumb and bad ideas, though for different reasons.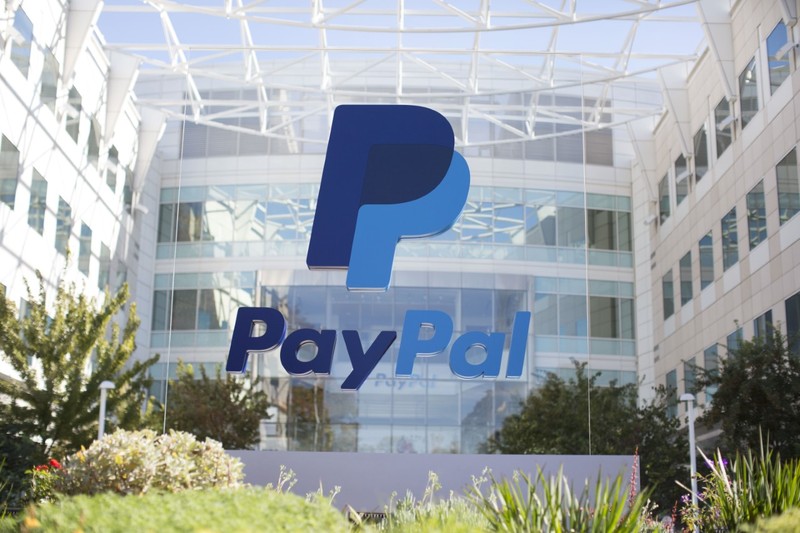 PayPal and crypto
PayPal has been keeping an eye on crypto since at least 2012, when David Marcus, who was President of PayPal at the time, listened to his friend Wences Casares, who later founded crypto custodians Xapo, waxing lyrical about Bitcoin. Marcus went to Mt. Gox and started buying bitcoins.
(The story is in Nathaniel Popper's Digital Gold [UK, US], an excellent history of the early years of Bitcoin.)
PayPal decided not to get into Bitcoin at the time themselves — it would have been a compliance nightmare, and compliance is already one of PayPal's biggest expenses.
(Though Marcus was inspired by Bitcoin to eventually start Libra, which worked out … not so well.)
The present initiative was first revealed by Ian Allison in CoinDesk in June. [CoinDesk] Apparently it's been in the works for a year or more — which means that someone high up in PayPal who's feeling the weight of his crypto bags is driving this thing.
Robinhood, but worse
The new service lets aspiring day traders gamble on four cryptos: Bitcoin, Bitcoin Cash, ether and Litecoin.
The press release says "Ethereum" all the way through, not "ether" — PayPal isn't interested in users who know the difference.
It's not clear if you can deposit your own coins, or if you can only buy coins on the service. You certainly can't withdraw coins — cash is the only way out.
I'm baffled that PayPal would offer this. Are they trying to get into the bored day-trader market that apps like Robinhood live off, except cryptos rather than stocks?
The crypto trading bit is being done via Paxos — PayPal is certainly not doing anything so foolish as to touch a crypto. PayPal won't charge a fee, but will make money on the spread between buying and selling prices. [PayPal]
PayPal obtained a new "conditional" BitLicense from the New York Department of Financial Services. BitLicenses are really quite hard to obtain, but apparently this is the first of a new simplified version. And PayPal have been around long enough to be reasonably good at compliance. [NYDFS]
Crypto day trading was hot in the 2017 bubble — but this isn't the bubble. The price of bitcoin in 2020 is heavily manipulated, the market is thin, and there isn't much retail trade. The Bitcoin price in 2020 has mostly been held up by ever-increasing issuance of billions of tethers.
Ordinary people getting into crypto gambling will end up losing to the market manipulators. PayPal is feeding its users to the sharks.
Robinhood is terrible for inexperienced retail traders too — like the day trader who saw a minus-$730,000 balance and killed himself [CNN] — but at least stocks are regulated. Crypto is penny stocks but worse.
I mean, PayPal's day-trading pit could get popular. It's 2020, everything is stupid. Robinhood day traders sent a literally bankrupt stock (Hertz) up. [The Next Web]
If PayPal pursues this crypto trading market, I would expect trouble when — not if — mum-and-dad investors get ripped off.
I wonder how PayPal is going to help its new day traders deal with their tax obligations. Remember that, in the US, every individual crypto trade is a taxable event, and the IRS has already been requesting bulk data from retail-heavy exchanges like Coinbase.
2021: spend your crypto, don't HODL
PayPal's other new offering is: top up your account with crypto, and spend it like real money.  Merchants will only see actual money — the cryptos will be sold via Paxos behind the scenes.
I don't expect much of a market for this beyond existing crypto holders. I think nobody will buy bitcoins just so that they can deposit them into their PayPal to spend like dollars — they'll just spend the dollars.
Approximately zero people will buy bitcoins in dollars so that they can deposit them into their PayPal to spend in dollars.
One thing this PayPal offering does is squarely take out Bitpay's very similar merchant offering.
The main beneficiary will be the merchants themselves:
COINER: You, uh, should totally take bitcoins for real stuff. Speaking as a HODLer, I would definitely spend money at your shop I've never been to, if only I could use pretend money instead of actual money.
MERCHANT: (oh no, these bozos again) Certainly, sir! We accept PayPal, who are totally into your, uh, bot-coins. Yes, PayPal. Use them there. PayPal's on our website, you definitely don't need to come here in person ever again.
Is this good news for Bitcoin?
How could you doubt it? The Bitcoin price zoomed up on the announcement, like the start of a fresh Bart! Of course, 150 million tethers had also been printed the day before, but that's probably just a coincidence. [Whale Alerts]

Oh, and the BBC has attributed me correctly: "David Gerard, author of Attack of the 50 Foot Blockchain and the forthcoming Libra Shrugged: How Facebook Tried to Take Over the Money …" [BBC News]
Your subscriptions keep this site going. Sign up today!