My good friend Jason Knight is a product manager. He has a Medium blog, [Medium] and now he's started a podcast at his site One Knight In Product. [podcast]
So he interviewed me, for a product perspective on blockchain. I'm not a product guy as such, but product issues are a huge part of my work as a senior system administrator, where "senior" means my job is 50% public relations of one sort or another.
A chat with David Gerard, the Stephen Hawking of Bitcoin, author of the leading popular science book Attack of the 50 Foot Blockchain – what's blockchain good for? Are smart contracts smart? If Del Boy were around today, would he be selling Bitcoin?
Here's the picture I mention of how a car works, from Jason's post "I Don't Care How My Car Works". [Medium] Also, you should subscribe to his Twitter, @JsnKnght. [Twitter]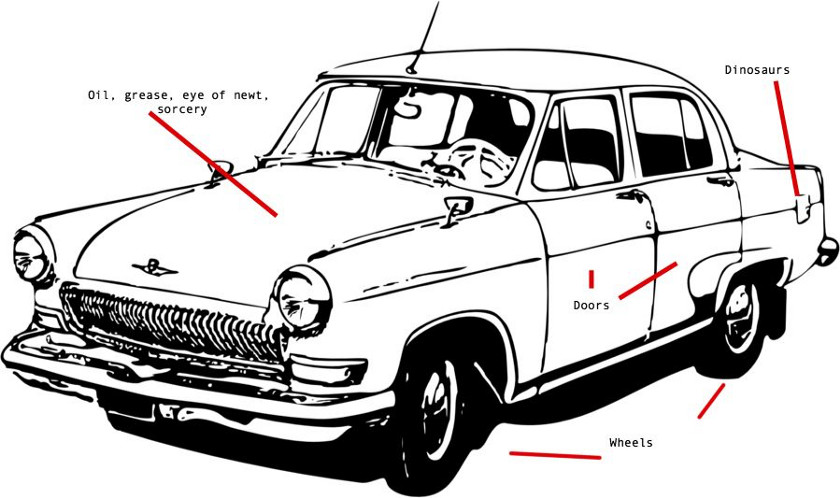 Your subscriptions keep this site going. Sign up today!