CoinDesk is the leading cryptocurrency and blockchain news site. It's owned by Digital Currency Group, who have a stupendous range of financial interests across the whole crypto space. [DCG]
CoinDesk's content is frequently useful and interesting, and I read it daily — but the site is sometimes not so great at disclosing conflicts of interest. For example, it took until 2020 for CoinDesk to promise to disclose in the actual text when a story was about something that DCG had an interest in. Before then, you had to go digging for yourself to work out whether the cool thing you read about was just a company advertisement. [CoinDesk, 2020]
CoinDesk is now offering some employees an equivalent of stock in DCG — owing to a "tight labor market for journalists with crypto expertise or other valuable skills".
Crypto's tanking — so let's pay people in crypto company equity!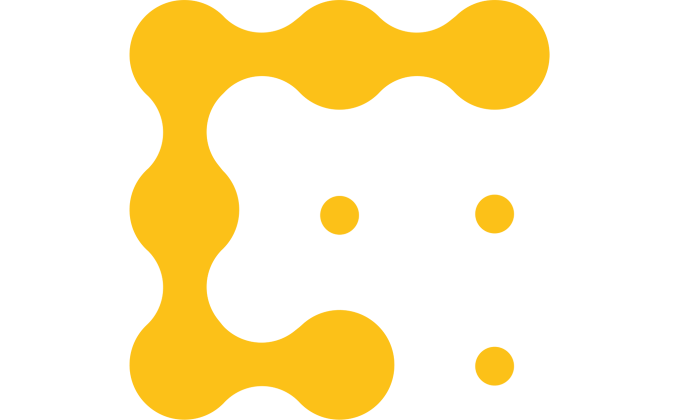 Specifically, CoinDesk is offering some staff Stock Appreciation Rights (SARs) — a cash-equivalent to a package of stock, not actual shares of ownership in the company that you could keep if you left. The company pretends that you own some stock. [Investopedia]
The company's stated rationale for paying staff in stock appreciation rights lampshades the comical degree of conflict of interest: [CoinDesk, archive]
The reasons we initially planned to exclude content staff from the SARs program stemmed from our commitment to quality journalism: the potential conflict of interest, or public perception thereof, given that so many of the companies and assets we cover at CoinDesk are owned or partly owned by our parent company.
Despite a company ethics page that swears this totally can't happen [CoinDesk], DCG has an extensive history of directly pressuring CoinDesk employees to pump company interests — particularly after CoinDesk's offices were moved into the DCG offices in 2019, despite staff protesting that this would increase such pressure. A pile of staff walked in 2020 because the pressure to run unlabeled promotions just wouldn't stop — "DCG portfolio companies felt comfortable trying to direct coverage," the outcome predicted after the 2019 office move.
Writers who are directly incentivised to pretend advertorial is journalism will disclose the fact, right? Ahaha, no:
We are not requiring journalists who receive SARs to disclose this in their bios (as we do for crypto asset holdings above $1,000 in value). In fact, we discourage them from doing so. The main reason for this is privacy: An employee's compensation, and its variation across a company, is an inherently private matter.
This part of CoinDesk's new disclosure policy is explicitly and hilariously illegal in the US by federal law under the National Labor Relations Act. This has been solid law by letter and precedent since the 1930s — even discouraging discussing compensation is a slam-dunk at the NLRB, and CoinDesk just put the smoking-gun violation in writing.  Any CoinDesk employee can file an anonymous complaint. [NLRB; NLRB]
Note that bit where CoinDesk already allows writers to hold up to $1,000 of a crypto-asset without disclosing the fact at all. Compare non-clownshoes finance journalism outlets such as the Financial Times or Bloomberg — who require zero holdings of any company or asset a journalist writes about, except under appropriate editorial supervision.
Did you know that paying bonuses in company scrip makes journalists more independent, and telling journalists you don't want them to disclose a financial conflict of interest is an act of transparency? I didn't. I'm pretty sure I still don't.
CoinDesk specifically wants to attract writers who are looking for a really good solid conflict of interest:
Offering this incentive fits more with an emerging crypto community philosophy that trust is built by having skin in the game with high transparency rather than by rules and restrictions.
"Skin in the game" is a "crypto community philosophy" that means "only trust your fellow grifters." Non-grifters just aren't with the programme. Never trust those guys!
This is why the Association of Cryptocurrency Journalists and Researchers (ACJR) has "researchers" in the name — by "researchers," they mean the marketers for the concept of buying cryptos, employed by crypto exchanges, that the ACJR was founded by. The idea is to pretend that public relations is journalism.
I had one Internet Socrates from ACJR try to argue to me in all seriousness that Financial Times journalists have a conflict of interest because they write about pounds … but they're paid in pounds!! This is your brain on crypto.
The all-pervasive embrace of massive conflicts of interest is a reason CoinDesk — and, by extension, other crypto-centric outlets — are considered "Generally Unreliable" by Wikipedia and shouldn't be used as cites: [Wikipedia]
There is consensus that CoinDesk should not be used to establish notability for article topics, and that it should be avoided in favor of more mainstream sources. Check CoinDesk articles for conflict of interest disclosures, and verify whether their parent company (Digital Currency Group) has an ownership stake in a company covered by CoinDesk.
There are some fantastic journalists at CoinDesk who do reliably good stuff. If I see their names, I know the article's going to be worth a read. But the site itself, and its owner, has a well-known history of direct and blatant conflict of interest — and this move can only increase that.
CoinDesk is directly telling you: don't rock the boat — become the boat. Or at least the rudder. Job number one: keep the party rolling!
Your subscriptions keep this site going. Sign up today!