I collected about 800 words of notes on how Chivo's gone in El Salvador this week. James Palmer at Foreign Policy had suggested we should do a piece once El Salvador was a week into the Bitcoin Law, so I put this together last night and it's just gone up. [Foreign Policy]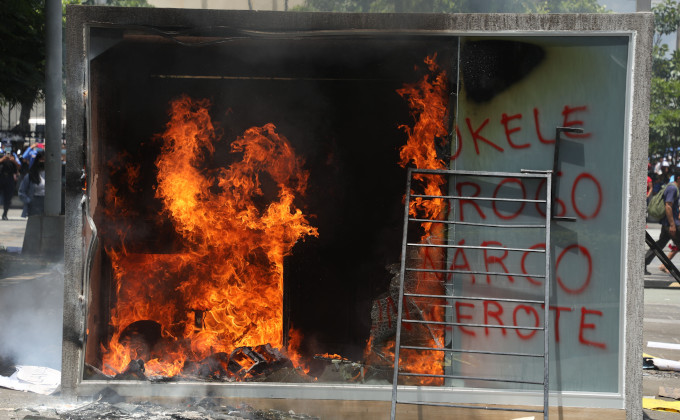 The Chivo kiosk that was set on fire, an image that's gone around the world, was not in fact the work of the anti-Bitcoin protestors — but of apparently government-sponsored provocateurs. How do we know? They got their T-shirts for the day from a government truck that had previously distributed food parcels in the pandemic! [Twitter, Twitter]
Salvadorans regarded this as buttcoin-quality comedy, but the world's media presented it straight. I'm most pleased to get a chance to set the record straight in a proper publication.
Thanks to the Salvadorans who helped with fact-checking and suggestions. There is so much that I have good sourcing for but can't write up yet …
Your subscriptions keep this site going. Sign up today!