The book trundles along. The feedback I have is that everyone who reads it is delighted by it … but too many people don't know it's out!
I ask one thing of you — please review Libra Shrugged. On your own site, on a blog, on Amazon — wherever you can.
And don't forget to tell all your friends to subscribe to this blog by email!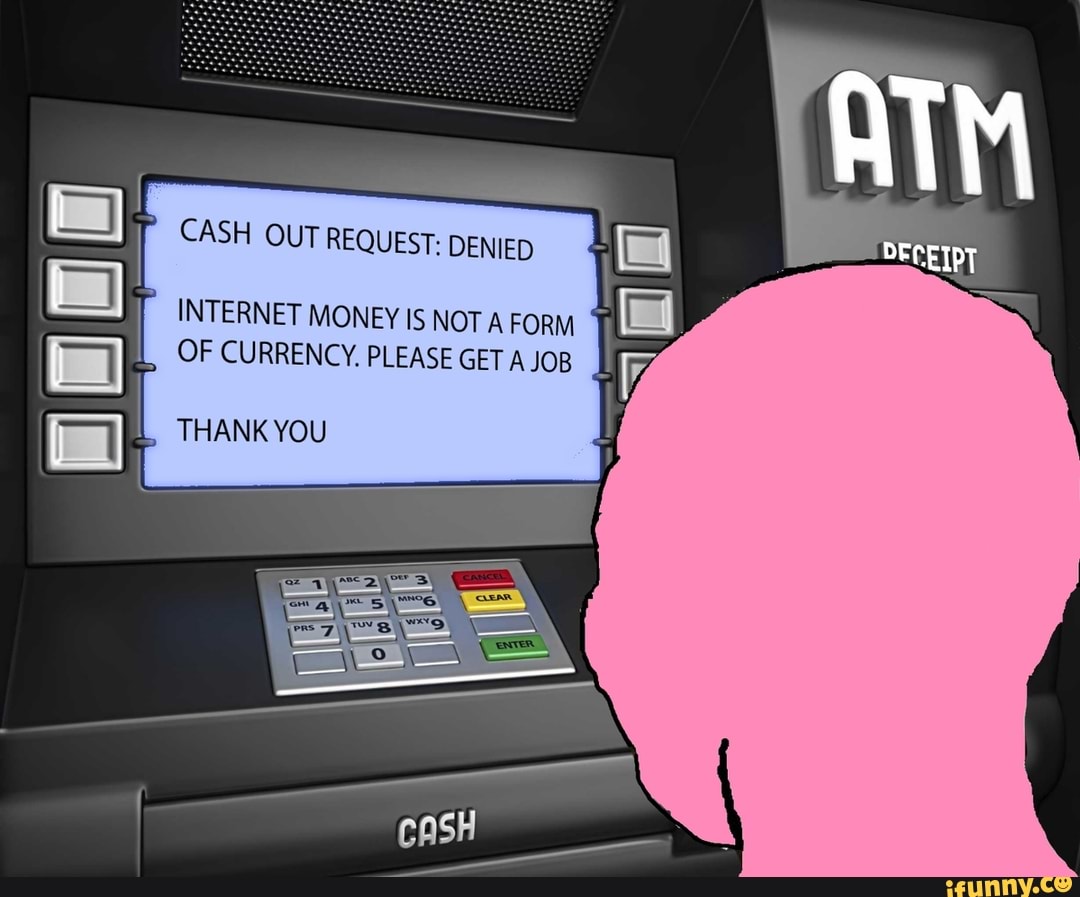 A fool and his money are soon decentralised
Hey, remember how Cred was offering 10% interest rates for cryptocurrency lending — and then it went broke? Liam Kelly writes up the saga — fake investments, infighting, screwing over employees (many of whom have lawyered up), everything that happens when you're fraudulent incompetents LARPing at actual finance. [CryptoBriefing]
Here's how Institutional Investors in crypto worked in practice for Cred:
Following the initial investment, an alleged Kingdom Trust employee named Scott Foster provided Cred with monthly updates on the investment status. Kingdom Trust is a crypto-specific custodial service meant for institutional investors. … But when Cred attempted to recoup on their investment … the company had vanished. When the company contacted Kingdom Trust to discuss the withdrawal, Kingdom Trust reported no open accounts with Cred. And though Kingdom Trust had employed Scott Foster, the contact information that Cred had for Foster was fake.
DeFi platform Akropolis has lost $2 million of crypto to a flash loan attack. The attacker appears to have exploited a defect in the smart contract program. Note that this was a loss of users' funds, not Akropolis' own — as with all cryptocurrency exchange hacks, it's functionally impossible to tell the difference between being hacked and being "hacked." [ZDNet]
Good news for crypto exchanges
18 billion Tethers! The finest dollar-substitute tokens that some money allegedly buys! So which do you think will hit first — BTC 20,000, or Tether 20,000,000,000? [Tether Transparency, archive of 15 November 2020]
What do we do with tethers? We keep them moving! The Bitfinex crypto exchange has launched Bitfinex Borrow, to lend its traders tethers — or, somehow, US dollars — using their bitcoins as collateral. Interest will be between 5.5% and 18.5%. [Decrypt]
A plan so cunning you could put a tail on it and call it a weasel — Binance knows that crypto is smarter than all those regulators, ha. Like, what do they know. So in 2018, Binance came up with a fiendishly clever scheme to hoodwink the United States authorities, and get US retail suckers onto their barely-regulated casino! Unfortunately, the whole thing was leaked to Forbes last week. [Forbes]
Last week, the lawyers for Reggie Fowler, former US dollar bag man for Bitfinex and Tether, told the court they wanted to quit. It turns out this is indeed because Reggie can't pay them. [amycastor.com]
Regulatory clarity
Gary Gensler and Chris Brummer are confirmed for President-elect Biden's transition team. Gensler was chair of the CFTC from 2009 until 2014, helping clean up the mess from the 2008 financial crisis. Brummer was nominated to the CFTC in 2016, but was dropped from consideration when President Trump was elected. [Politico; AEA]
Gensler and Brummer are happy with innovation — but they've also seen every dumb way there is to screw up. If you want to get a feel for the attitude they'll bring to crypto, I strongly recommend you watch their testimony to the US House of Representatives about Facebook's Libra. Start around 4:12:00. [C-SPAN]
Jay Clayton has confirmed that he's quitting as chair of the SEC. He'd been wanting to go for a while, and now he's definitely leaving at the end of the year. Next up for the hot seat would normally be Hester Peirce, as longest-serving commissioner, but apparently the incoming Biden administration is looking at others for the job — possibly including Gary Gensler. [Press release; NYT]
The Office of the Comptroller of the Currency, the US regulator for banks, has gone all-in enabling cryptocurrency in every way they can since Brian Brooks moved from crypto exchange Coinbase to head the OCC. Congressional Democrats aren't happy — they say that the OCC has been neglecting more urgent banking problems during a pandemic:
Our concern regarding the OCC's excessive focus on crypto assets and crypto-related financial services is shared by the American Bankers Association and other trade groups who have expressed similar reservations that such services move too far away from the core business of banking.
The letter ends with a series of questions asking the OCC what on earth it thinks it's doing. Rashida Tlaib (MI-13), Stephen Lynch (MA-08), Jesús G. "Chuy" García (IL-04), Deb Haaland (NM-01), Barbara Lee (CA-13) and Ayanna Pressley (MA-07) signed the letter. [Letter, PDF; press release]
Russia's finance ministry gives cryptocurrencies full official legal status! Ownership of cryptocurrencies must be reported to the tax authorities, and large transactions must be reported to the Federal Financial Monitoring Service. The ministry says this is to meet their Financial Action Task Force obligations. [Finance Magnates; press release, in Russian]
Good news for Bitcoin
China kicked out cryptocurrency exchanges as we know them — but cryptos are property that you can buy and sell like any other property, so over-the-counter (OTC) desks sprang up. Now China's clamping down on the OTC desks, because they're being used for money laundering.
This means that Bitcoin miners can't get the actual cash money they need to pay their electricity bills — it turns out that power companies don't take tethers. "There are also miners who said that their mining machines have been shut down for a month because they cannot sell the cryptocurrency to pay the electricity bill." [Twitter; CoinDesk]
Venezuelans cope with hyperinflation and a worthless currency by moving to the hardest, most reliable currency they can get! Yep, they're still using US dollars on Zelle. (See coverage from February and June.) "Computer printouts of the purple company logo are taped to cash registers in supermarkets, some of which have dedicated lines for customers paying with the app." This is, of course, good news for Bitcoin. [Bloomberg]
Fidelity Investments has written an extended defence of Bitcoin! … no, wait — Fidelity Digital Investments has written an extended defence of Bitcoin. It's not the main company at all. [blog post]
/r/buttcoin analyses this terrible pile of all the same bad Bitcoin arguments that coiners have been trying since 2013. "This isn't a trillion dollar company investing in bitcoin. This is a trillion dollar company allocating 50 dollars to a website, hiring 2 or 3 people, and creating a different LLC just for this." [Reddit]
Not that anybody cares, but Bitcoin Cash has forked again — into BCHN, backed by Roger Ver, and BCHA, backed by the Bitcoin ABC development team. The casus belli was that Bitcoin ABC wanted a fee paid to developers to work on the thing — one of the big problems with cryptocurrency development is that none of the enlightened self-interested rational actors will pay the devs who keep it going. But Ver controls more mining, so the BCHN chain is adding blocks faster. [Cryptonews]
Hot takes
"Going from Bad to Worse: From Internet Voting to Blockchain Voting" is a new paper on why voting on a blockchain is the stupidest idea ever thought of, by Sunoo Park, Michael Specter, Neha Narula and Ron Rivest. Yes, that Ron Rivest, the "R" in "RSA." [MIT, PDF]
J. P. Koning on why the unbanked in the US are unbanked. [blog post]
"I was looking for alternatives to slot machines, and I got really into crypto … Crypto is presented in such a way where it doesn't look or feel like gambling. But it's the same rush." [CoinDesk]
YouTube crypto grifters don't make their money from the crypto trading they never shut up about — it's all about the YouTube ads and patronage for filthy fiat. Featured: a very bad attempt at Bitcoin thirst trapping. [Reddit]
lol pic.twitter.com/IHARPsIx5M

— CasPiancey (@CasPiancey) November 16, 2020
Your subscriptions keep this site going. Sign up today!