It's nearly the end of 2019, and the Wall Street Journal is still running puff-pieces on stupid blockchain tricks — Blockchain, 3-D Printing Combine to Make Aircraft Parts:
Aircraft-component maker Moog Inc. is testing a combination of blockchain and 3-D printing to speed up the replacement of defective aircraft parts to a few hours from several days or even weeks.

The aircraft-parts market is heavily regulated, with sales requiring certification from the Federal Aviation Administration and other agencies. That means it isn't exactly known for speed.

The East Aurora, N.Y., company aims to demonstrate that putting together the two emerging technologies—the distributed ledger behind cryptocurrencies and the building of parts on demand from digital blueprints—could support a new type of digital marketplace for plane parts.
Love that word "could" — and remember that "blockchain could" is a phrase that always means "blockchain doesn't."
The obvious question — is the "blockchain" bit completely superfluous? Or only mostly superfluous?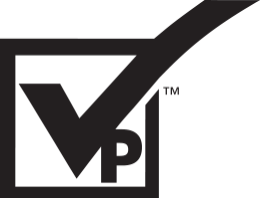 Moog's been pushing VeriPart for a few years now — they filed a patent on the VeriPart idea in June 2016, and have been extending said patent ever since.
A July article in TCT Magazine explains what the VeriPart system does:
Earlier this year, a Boeing 777-300 aircraft, bound for Los Angeles Airport (LAX) departing from Auckland (AKL), carried out a proof of concept centred around the simulation of a broken cabin part. Upon reaching cruising altitude, the crew radioed back to the Air New Zealand maintenance facility in Auckland to report a Business Premier bumper part — which sits between seat and monitor to ensure the seat isn't damaged when the screen is pushed back to default position — needed replacing.

The maintenance team used its access to a digital catalogue of parts uploaded by Air New Zealand's MRO provider, Singapore-based ST Engineering, and ordered a replacement component. ST Engineering identified the nearest certified 3D printing system to where the passenger plane was due to land and pushed the order through for Moog Aircraft Group to additively manufacture. This all happens at approximately 1am Pacific Time. By 7am, the mobile printer is deployed, printing the part ready for use well before the aircraft lands at 11am. Within 30 minutes of being on the tarmac, the part is replaced, and the plane can now complete its three more scheduled trips before returning to Auckland.
Sounds great — VeriPart gets a needed part ready and printed, while the plane's still on the way! This is a useful system that does a real job!
How have they implemented this?
Moog's answer to this hypothetical, yet likely scenario is VeriPart, the programme which catalogued digital files of parts for Air New Zealand to access during the failed part simulation. This demonstration of the VeriPart programme validates Moog's goal of creating a digital marketplace that is open to all part suppliers. VeriPart is a private permissioned environment, meaning the intellectual property of supplies is protected by encryption so only those with access can get information on parts. The need for physical inventory is taken away, parts can be requested on-demand, both in remote locations via mobile devices and with workstations on the shop floor.
It's a … parts catalogue. You can use it to order stuff online from Moog.
(With DRM. You wouldn't download a … plane?)
The real business win will be if Moog can sell 3-D printing and on-time delivery of other companies' part designs, and take a percentage.
"But," you ask — "this is just sending messages over the Internet. What does the blockchain bit do?"
The back end data store is a private Ethereum instance, running on the Microsoft Azure cloud. It's not even a "distributed" ledger — no part of the back end is accessible by anyone other than Moog.
What does the Ethereum instance do?
Meanwhile, Ethereum blockchain technology is ensuring traceability of every step of the process, from the design and production of parts, to the journey it takes from conception through to installation.
The only function the Ethereum bit supplies is logging. It turns out we've had logging for a while now.
If VeriPart can scale up to production, it sounds like it'll be a genuinely useful system!
And zero percent of that will be because of the "blockchain" bit.
Your subscriptions keep this site going. Sign up today!