The videos from the Onassis Foundation's Blockchain: Utopia or U-Turn? conference in Athens in February are finally up — including mine!
They asked if I wanted to do a talk, or be interviewed about Attack of the 50 Foot Blockchain. I went for the interview, meaning I didn't have to do any work. So journalist Yannis-Orestis Papadimitriou asked me all sorts of questions about the book.
There was a question session afterwards, but it didn't make it to the video.
I was approximately as tired as I looked here. Hey, I'd just done the Acropolis! (You really must do the Acropolis. It lives up to two thousand years' hype.)
Unfortunately, this is an audience recording with an echo on the sound, which only resolves around 11:30 … it's a little difficult to make out some of the sentences up to then.
I also have some photos (courtesy a colleague):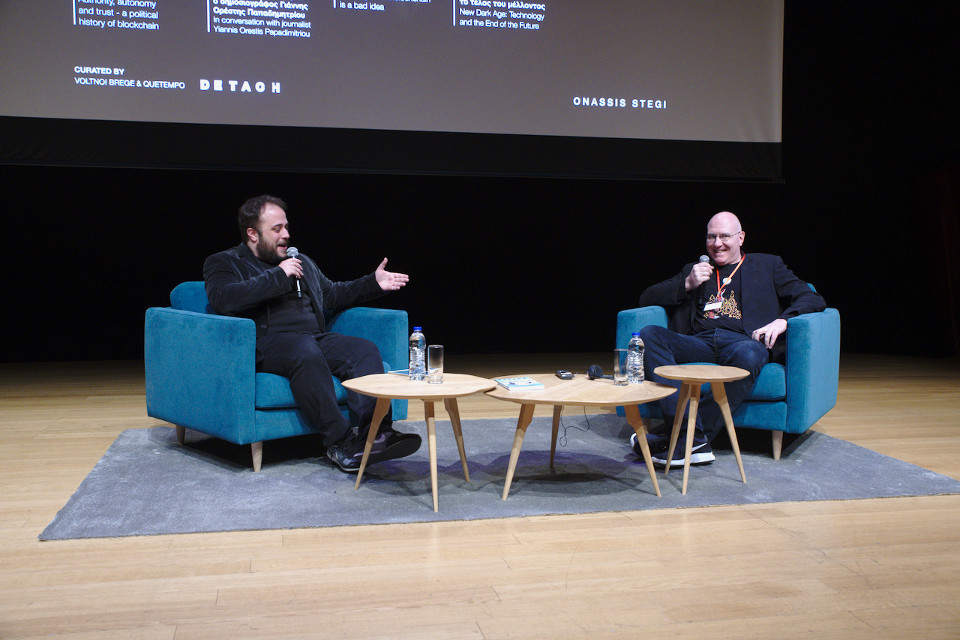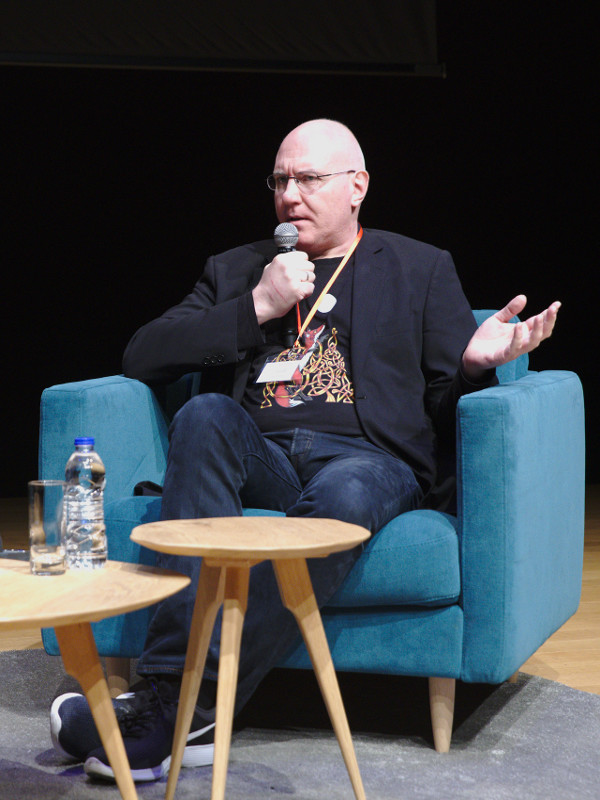 Jemima Kelly's talk was after mine. It's all about why the cryptocurrency and blockchain hype does not in fact work in banking and finance. Again, there's an echo that makes the audio incomprehensible, but it clears up around 1:10:
Jaya Klara Brekke's "Authority, autonomy and trust — a political history of blockchain" was the first talk of the evening. It's all about why the word "decentralised" is a deceptive phantom. It has only slight echo:
There's a YouTube playlist with half the videos missing — I've asked if there's a better one. But that's a good start.
And in conclusion, Greece is awesome and you should always say "yes" if an offer of Greece comes up.
Your subscriptions keep this site going. Sign up today!