I'm speaking at Blockchain: Utopia or U-turn? at the Onassis Cultural Centre, Athens, Greece on Sunday 17 February — my bit's 7:30-8:00pm, talking about Attack of the 50-Foot Blockchain. Jemima Kelly from FT Alphaville is on straight after me. "The entrance is free and on a first come, first served basis. The distribution of entrance tickets begins one (1) hour before each event."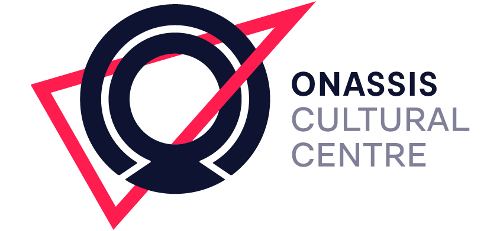 Please Do Not Store Crypto on Any Exchange, Warns CEO of Major Crypto Exchange Kraken. Well, you can't say he didn't warn you.
The traditional banking partners that QuadrigaCX needs to work with are not able to keep up with the demands of the growing Bitcoin economy.  Ever since the announcement of the death of their CEO — for which there's still no documentary evidence, such as an obituary — their only Twitter output has been a warning of a fake support account. Fiat withdrawals are marked "completed" without the money showing up in the customer's bank account. Complaints on Reddit /r/quadrigacx go unanswered, if they aren't just silently removed. There's reports you can't even get cryptos out. When I wrote "why you can't cash out" a year ago, a pile of people told me Quadriga was vastly more reliable for withdrawals than Coinbase … What's the verifiable evidence that any of the principals of QuadrigaCX, uh, exist?
Be our own bank — South Korean crypto exchange CoinZest loses 6 billion KRW (around $5.3 million) in bitcoins that it accidentally credited to its customers.
Hacked Know Your Customer data collected from crypto exchanges is for sale on the dark web. Your name, social security number, phone number, address, photo ID, email/password and birth certificate are snafu. Binance and Kraken claim it wasn't from them.
Executives at Korean crypto exchange Komid have been jailed for three years for faking volume. (Original report.)
So the price dumps all the way back to where the last low was. Right on the same dollar.

It's almost as if this market is really illiquid and is being moved around by a select group of players 🤔 pic.twitter.com/dwrElnKLkS

— Bitfinex Parody (@Bitfinex2) January 20, 2019
Swedish bitcoiner Linus Dunkers owes 8 million SEK in taxes after transacting Bitcoin since 2014. He didn't declare it on his taxes for four years, and he didn't keep proper records of his expenses — he bought the bitcoins with undocumented cash. And the tax man is treating it as business profits rather than private capital gains. So Dunkers estimates that he's likely up for about three times his profits. He was also living quite lavishly. The case is going to administrative court.
The Razy malware for Windows targets web browser extensions to scam crypto users — it edits them to replace cryptocurrency addresses and QR codes with its own addresses, modifies how the EXMO and YoBit crypto exchange websites are displayed, and spoofs Google and Yandex search results.
How to get rid of Proof of Work? The hAnt ransomware has a good old go — it's locking up crypto mining rigs made by Bitmain, unless they infect 1,000 other devices or pay a 10 BTC ransom. The miner's controller is an embedded Linux system, that's very likely behind on security patches. hAnt particularly targets AntMiner S9 and T9, though there are reports of infected L3 miners. (Original report.)
ICOx Innovations, one of the companies behind KodakOne, has another client/subsidiary, BitRail, who I've mentioned previously. They've successfully marketed their "FreedomCoin" to GunBroker.com.
The Tezos class action — was it an offer of a security under US law? — has filed for class certification. Part of this is citing the founders speaking to prospective investors using wording like "decided to invest in the crowdsale" … the sort of thing you should be super-careful not to even imply.
The Bank for International Settlements — the central bank for the central bankers — exhaustively details all the ways in which Bitcoin is a paper-and-string first draft pressed into production, and currently functions very like a pyramid scheme. And why the Lightning Network won't save it.
If we're very lucky, enterprise Blockchain will end up so entangled in spurious software patents that nobody will try to use it any more.
Exit John McAfee, pursued by the IRS — fleeing to Venezuela to avoid eating his own dick. Here's Ben Munster's amazing story on McAfee's 2020 Presidential Campaign in exile — and this is only part one.
This sign is a pretty good indication that no one has any idea about what they're talking about in Davos. pic.twitter.com/tCxJ2cIAov

— Ryan Mac 🙃 (@RMac18) January 22, 2019
Technical Analysis https://t.co/WYy4ghbDzk https://t.co/6YjPaRKd3M pic.twitter.com/2Z9Vsj5GV6

— XKCD Comic (@xkcdComic) January 21, 2019
Your subscriptions keep this site going. Sign up today!