This offer is no longer active — see this page for how to get signed copies from me now!
---
I had a large order of books from CreateSpace — someone wanted 100 copies — and one of the boxes went missing. Not to worry, CreateSpace are pretty good with customer service — they sent a replacement box of books, so the order got to my customer in time!
… then the missing box showed up. So … I have a lot of copies on hand to sell.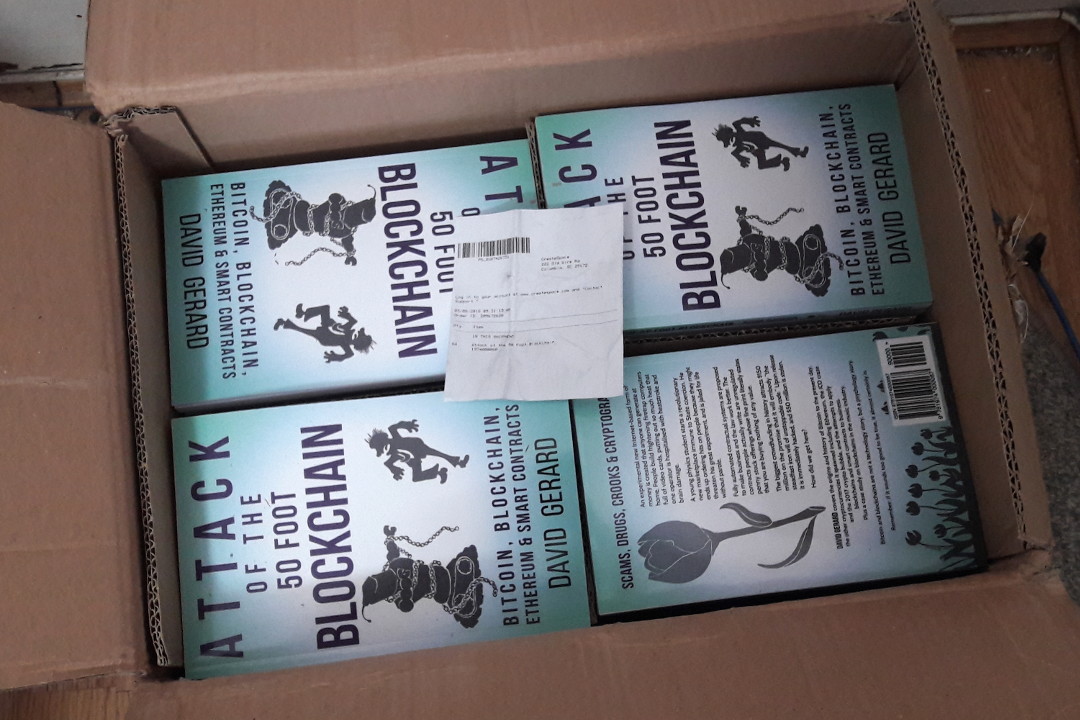 So! If you'd love a whole pile of copies from me, email me at dgerard@gmail.com with quantity and address!
£13 each, via PayPal to arkady.rose@gmail.com (my wife's PayPal)
if you buy 5 or more — you can have 'em for £10 each!
Postage and packing on top of that is £4 UK, £6 Europe or £8 rest of world
I'll even sign each and every one, with the dedication of your choice!
My house is tiny, and boxes of physical books are large, heavy and annoying …  I had enough of boxes of books back when I did a printed paper fanzine. I assure you, the print-on-demand model is vastly superior.
Your subscriptions keep this site going. Sign up today!