If the Financial Times and Reuters had subscribed to this news blog, they'd have read about Twitter blocking crypto ads a week ago. Sign up today!
(Admittedly I was quoting Sky News … but nevertheless!)
Brian Krebs (Krebs on Security) delves into who in fact are CoinHive? In case you were wondering why CoinHive seem strangely unable to control use of their code for malware: "Coinhive keeps 30 percent of whatever amount of Monero cryptocurrency that is mined using its code, whether or not a Web site has given consent to run it." But when CoinHive does invalidate a spammer's key, the mining doesn't stop — "Coinhive keeps 100 percent of the cryptocurrency mined by sites tied to that account from then on." Tracing who actually runs CoinHive is also interesting.
It's not just the SEC — the individual states' regulators are also coming after crypto scams in the US. (Remember that it was the Texas State Securities Board that took down Bitconnect.)
https://twitter.com/NancyNakamoto/status/977916560265359363
Sierra Leone emphasises: Agora straight-up lied about having any involvement in the Sierra Leone election, and CoinDesk ran Agora's completely false claims of involvement without, it's clear, the slightest checking.
In the steps of Microsoft Azure and Oracle Cloud, Google Cloud starts waving blockchains around. (No actual details over the lack of detail in Bloomberg's similar 2016 story.) The king of the space, Amazon, just lets "partners" take care of this tickbox item.
The only thing he did not agree too is to _not_ publish the vulnerability (the article above). According to his timeline (see article) he disclosed it responsibly to you on 11.11.2017? You had enough time to fix and address it properly, imo.

— Andreas Tasch ⚡ (@ndeet) March 20, 2018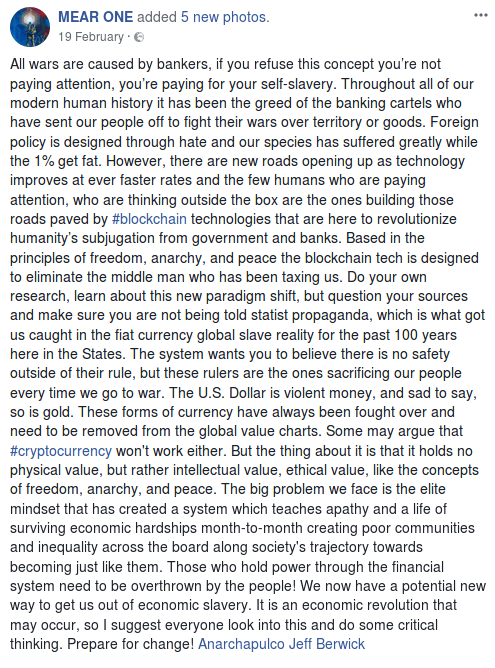 I wonder how the EOS.io ICO will do on the Howey test for being a security. Perhaps Dan Larimer was just joking.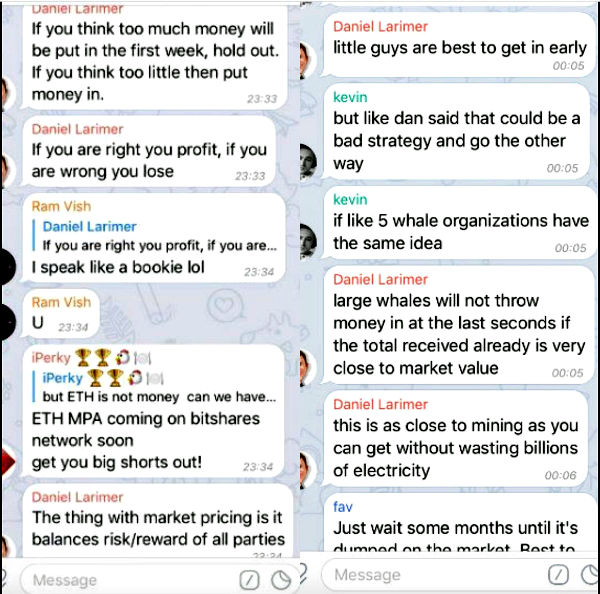 RokoCoin® will ICO under a simple premise: in exchange for a modest fraction of a Bitcoin, investors will receive one RokoCoin®. The Bitcoin will be used to fund research into Friendly Artificial Intelligence: friendly to those who possess a RokoCoin®.
https://twitter.com/DanaSchwartzzz/status/977331581466460160
The office is excitedly discussing blockchain technology and I am being the cryptogrinch by pointing out "you could also do that with a database that has one table in it" repeatedly

— flip phone selfie (@angryaboutbikes) December 7, 2017
I was drunk and at home I have two large buttons. They say "make bitcoin do good" and "make bitcoin do bad" and I hit the wrong one. I have to hit one each night like Desmond in Lost

— Ed Zitron (@edzitron) January 17, 2018
*number go down* bitcoin is the greatest innovation in the history of humanity and anyone who says otherwise is personally responsible for all the misery in the world that bitcoin could have easily stopped if it reached global adoption

*number go up* moneymoneymoneymoneymoney

— Buttcoin (@ButtCoin) March 22, 2018
Your subscriptions keep this site going. Sign up today!