I tweeted about the Lightning Network, and someone posted it to Reddit /r/btc as "Some old dude raising good questions about LN." Of course, /r/buttcoin took its turn:
---
tom-dickson: Bald, too. BaldCoin™ is now available, send me dirty fiat and get yours now! /u/dgerard, we're on to you!
---
gerikson: When trading BaldCoin, watch out for haircuts….
---
TragicallyHopeful: PSA…
I sent u/tom-dickson $20,000 via PM from my bank 3 minutes ago and it IS STILL SHOWING AS PENDING.
No response as to the support emails that I havent sent. I think this might be a scam. Hoping to get some social media exposure with this post to gain attention.
WHERE ARES MY BALDCOIN?
---
tom-dickson: Good sir, no scam. Our PMs are backed up because 1 ≠ 2 according to our FAILING SOFTWARE which is SOMEONE ELSE'S FAULT but we assure you that we will credit your deposit.
Note that withdrawals need to be posted by hand to our office on Venus.
---
TragicallyHopeful: Thank you for your assurances. Please double my order. I will instruct my bank to wire $20,000 in additional funds.
---
tom-dickson: So sorry, price is higher, but we will still give you half the coins as new coins for second price.
---
Mr_Deep_Research: Price is higher?! I'm in for $20,000 as well
---
TragicallyHopeful: I will take no less than 1/3 of coins as first order.
---
tom-dickson: Do not to be worry, we have to be soon implement fractional reserve ownership – you will can own EACH coin up to FIVE seven time!
---
RR–: Sounds perfectly reasonable. What's your customer service wait time like if you decide to steal all my Baldcoins and ban me? Btw I already sent you my house mortgage money pls respond.
---
tom-dickson: Wait time is very short, but answer time is quite long sometime. We will never steal any BaldCoins™ even if we do appropriate them and sell them to another user, they're still yours in a very real moral sense.
---
dgerard: i am stealing this entire thread for my blog ty
---
RR–: This is good for Baldcoin
---
tom-dickson: To the moooooooon
---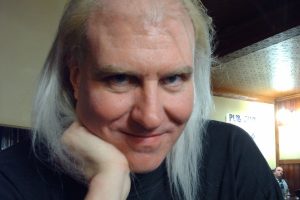 (tom-dickson is incorrect: I have a full head of long, flowing blond hair. My wife put it in a drawer somewhere.)
---
tom-dickson: BaldCoin™ has HAIR!
SELL EVERYTHING!
---
dgerard: Due to overwhelming user load, the exchange is down for urgent unscheduled maintenance. Please send more KYC/AML documentation.
Your subscriptions keep this site going. Sign up today!