Mark Karpèles, who did nothing wrong, proposes MtGox be revived, possibly via an ICO, so he can do more nothing wrong. "Should anyone have 245 million USD sitting around and want to purchase MtGox, just drop me an email."
The crypto world is headed for a very hard fork between the mainstream money people and the hard libertarians. "If you're going to built a new city, you're not going to have the DMV – we don't like the DMV." "We can actually tokenize the moon with a startup society." TO THE TOKENISED MOON!!
"BitBounce allows you to know that you accidentally emailed a bitcoiner. For you, this means a curated outbox of 1) emails to people who aren't bitcoiners and 2) emails to people who aren't bitcoiners. BitBounce creates outbox peace of mind."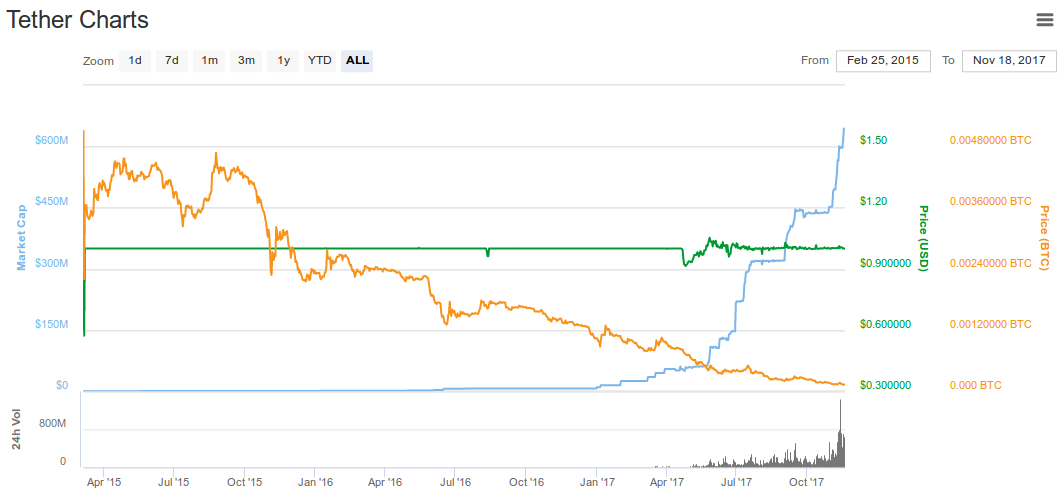 200 million Tethers have been created in the last month. That's 31% of all Tether. But I'm fully confident this is fully funded genuine demand, and every Tether in these tranches is fully backed and redeemable. Coincidentally, Bitcoin's hovering around $8000 on CoinDesk. TO THE MOON!!
Here's a pitch that make me regret being able to read. pic.twitter.com/y0gQ3iZu0s

— Joe Weisenthal (@TheStalwart) November 13, 2017
Your subscriptions keep this site going. Sign up today!