ME: Why am I doing this book rubbish, I could just set up an ICO and
WIFE: No.
ME: But it could be
WIFE: No.

Apparently, the Financial Conduct Authority may not properly appreciate the concept of blockchain performance art. Obviously, my error as author of a book on blockchains was in failing to start a "crypto VC fund" for which I listed people as advisors while neglecting to tell them. Presumably Alex Tapscott's finger slipped.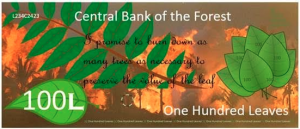 And, since I've got a transaction backlog, some favourite tweets of late.
In light of the recent death threats that I have received, I realize that Segwit2x is a bad idea and I publicly revoke my support for it.

— Vinny Lingham (@VinnyLingham) November 2, 2017
Overheard: Dude on train said he took acid to remember bitcoin passwords Worth £10m in today's value. To no avail apparently 😱

— Alex Dunsdon (@alexdunsdon) November 2, 2017
I decided to dress up as Craig Wright for Halloween.

Though in the spirit of Craig Wright, I won't be providing verifiable proof.

— Peter Todd (@peterktodd) November 1, 2017
Peter provided me with a thumb drive containing an image of him dressed as CW, which I viewed on a fresh laptop. Take my word for it.

— Ethan Scruples (@agent_scruples) November 1, 2017
This is the most incredible email attachment virus I have ever seen. pic.twitter.com/9Yj2a4Dq9t

— SwiftOnSecurity (@SwiftOnSecurity) November 2, 2017
Here we go. This must be what it feels like to join the Moonies. pic.twitter.com/2wtCzXaWnF

— Dave "Data isn't the new oil" Birch (@dgwbirch) November 1, 2017
From a Bitcoin conference today. The people who think they solved the entire world economy also set up this couch. pic.twitter.com/AoNrwox5kx

— Andrew (@andrew__aaaaahh) July 10, 2014
I remember when I accidentally gave the guy at McDonald's $250k for my order.https://t.co/Tz6ZT8mjCm

— Buttcoin (@ButtCoin) October 20, 2017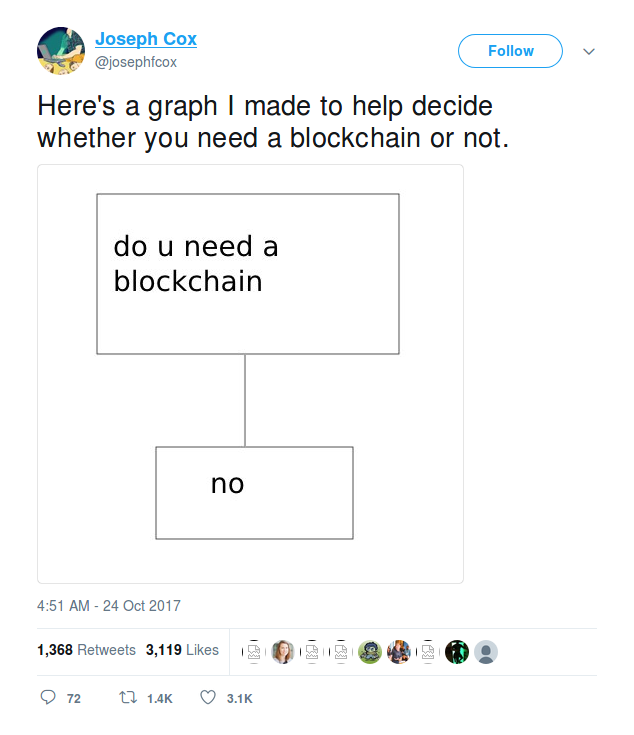 [source]
Your subscriptions keep this site going. Sign up today!