Yield farm and "savings platform" Finblox just cut off withdrawals and yield, after a few days of users reporting problems withdrawing funds.
Finblox was tiny. It wasn't important or systemic in crypto, the way Celsius or Three Arrows were. But Finblox' failure is a symptom of trouble at the smaller end of the crypto market.
There are a pile of little funds like Finblox that are going to get swept away in the storm — taking investors' money with them.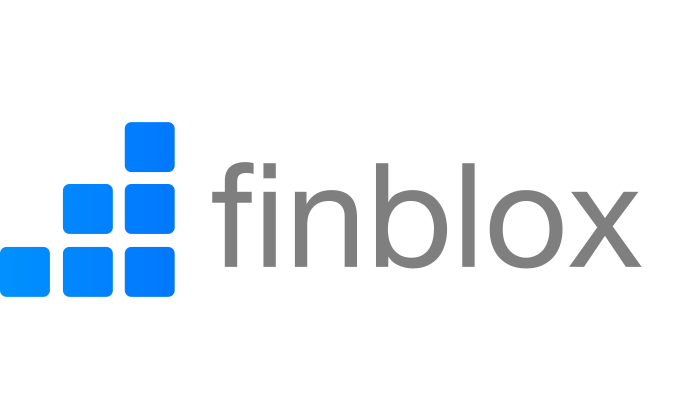 What is Finblox?
Finblox announced itself as a "High-Yield Digital Asset Savings Platform." They literally called themselves that. [press release]
The company was founded in December 2021 by Peter Hoang, previously of trading startup Gotrade, and Dmitriy Paunin, formerly CTO at Philippine crypto exchange Coins.ph. Its investors included Sequoia Capital and the recently-collapsed Three Arrows Capital (3AC).
It was a year into the crypto asset bubble. The money was flowing freely, and robust and respectable financial institutions like Celsius were offering 20% interest rates — with only luddite naysayers like me saying the P-word.
Finblox promised up to ninety percent interest on staked funds — though the only token paying 90% was Axie Infinity AXS tokens. Interest was around 5% on bitcoin or ether, and around 12% on the larger stablecoins.
Finblox wouldn't disclose their total assets under management, saying that that information was "proprietary" — but they did brag that their holdings were insured with crypto custodian Fireblocks for $45 million, and "our insurance covers a pretty decent sized chunk of our holdings." [Reddit, archive]
It's not clear whether Finblox knew that "high yield" is a well-understood euphemism for "Ponzi scheme," or if they were leaning into it.
The collapse of Finblox
At 12:38 UTC on Thursday 16 June 2022, Finblox tweeted and emailed to its users "yeah we're keeping your money bro, lol sucks to be you": [Twitter]
We have been closely monitoring market conditions and numerous media reports regarding a prominent institutional borrower, Three Arrows Capital (3AC) — who is also an investor in Finblox.
A small fund can make money as a "feeder fund" — put the money into a larger fund, offer retail customers a convenient investment at slightly lower interest, and pocket the difference. But Three Arrows Capital fell over on Tuesday.
How is Finblox protecting your investment?
• Pause reward distributions on the Finblox platform for all users

• Change withdrawal limits (500 USD equivalent per day, up to a maximum of 1500 USD equivalent per month) for all levels of users

• Delay referral program and deposit rewards
Until this afternoon, "Verified Plus" users had a $50,000/day withdrawal limit. That's now $500/day, up to $1,500/month.
The new $1,500/month limit has been made retroactive, according to aggrieved Finblox investors on Reddit. [Reddit]
However, there have been reports of withdrawals having been stuck for over three days — coincidentally, since Celsius stopped withdrawals on Monday. [Reddit]
But what about Finblox's $45 million insurance with Fireblocks on their assets under management?
It turns out that Fireblocks doesn't insure against counterparty risk. They specifically and only provide insurance against a particular list of cyber-attacks and hacks. [Fireblocks]
I'm pretty sure that Finblox was almost entirely a pass-through fund for Celsius and 3AC — and the money's gone. You got rugpulled.
I haven't verified this, but apparently 3AC would invest in small funds like Finblox and helpfully aid them in managing their investors' assets. [Twitter]
What happens next?
Finblox was quilted from red flags. I particularly liked this post from 11 June, in which someone investigates Finblox' reviews and discovers they're largely fake. But Finblox called him up and reassured him, and now he's a happy investor! [archive]
The good news is that Finblox hasn't closed its doors, and is still responding to users' email. And you can still try to get your money out … through a straw.
If you have cryptos in a small fund offering interest rates over 5% without a remarkably good explanation that you understand and can verify, then I strongly advise you to get your coins out as absolutely soon as possible. You can put them back when things stabilise, if you really must.
There are a pile of little funds like Finblox, with shiny web pages, and customers who are enormously happy — right up until they aren't.
Web 3 billion dollars of bad debt on someone's balance sheet

— yeezus 幸栄 (@yeezuscapital) June 16, 2022
Your subscriptions keep this site going. Sign up today!