DeFi Money Market, or DMM, was a Decentralised Finance (DeFi) protocol much like any other. You could build complicated trades that ran on the Ethereum blockchain, and "yield farm" by lending your coins as mTokens to earn DMG tokens. [Press release]
DMM launched in March 2020, with investment from Tim Draper. [Medium] They ran an ICO token offering in June 2020. [Decrypt]
DMM was going great guns through late 2020 — but it inexplicably shut down on 5 February, with an announcement on Twitter:
As a result of regulatory inquiries, DMM is ceasing operations. mTokens can be redeemed with interest accrued to-date through the following link: https://t.co/mWB1WacKaH

— DMM DAO (@DMMDAO) February 5, 2021
This was followed with an announcement on the official DMM Telegram group: [Telegram]
DMM IS CEASING OPERATIONS

mTokens can be redeemed with interest accrued to-date through the following link:

https://app.defimoneymarket.com/

A process for DMG token redemption is being rolled out.

As a result of regulatory inquiries, DMM is shutting down. Effective immediately, mToken minting is no longer available. mToken redemption will remain available indefinitely, though the interest rate on mTokens will drop to 0% on or about February 10, 2021.

Capital and interest are currently available to fund the redemption of all outstanding mTokens plus accrued interest. Please redeem your mTokens as soon as possible. Users who purchased NFTs will get their staked DMG transferred back to them.

An additional fund of available assets is being established to facilitate the redemption of DMG tokens. Details will follow. We're sure that you have questions, but unfortunately, we are not able to answer questions at this time.

DMM regrets the necessity of this action and would like to thank the DMM community for its support and active participation in this project.
The obvious question was: what regulatory inquiries?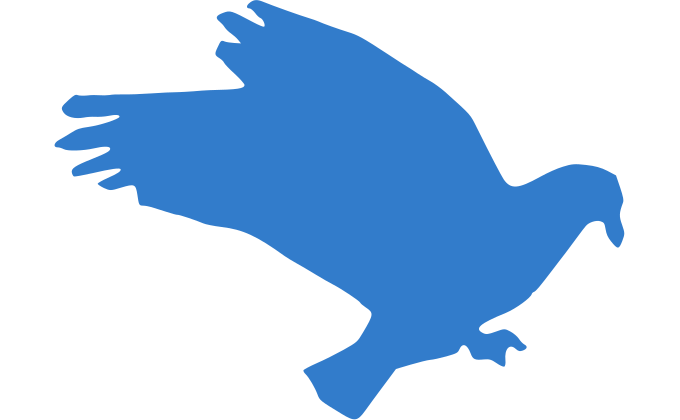 Colin Platt posted one hypothesis — a disastrous leak of personal information: [Twitter]
Now that $DMG has collapsed, can probably say. Last March when they first launched they uploaded a bunch of lien docs to their site and didn't protect people's names and addresses.   I reported it to them and they "fixed it" but the originals are still on @IPFS
Today, 18 February at 17:30 UTC, DMM answered the mystery — the SEC had come calling:
In response to recent questions from our community, we are providing additional information about the decision to wind-down the project.

On or about December 15, 2020, The DeFi Money Market Foundation received an investigative subpoena from the United States Securities and Exchange Commission (SEC).

Among other things, the subpoena requested information about the mTokens, DMG tokens, and other details surrounding DMMF's operations and governance. We reviewed the subpoena carefully and with the assistance of counsel began complying with the legal requirement to produce documents and make other information available to the SEC.

During that process, the SEC staff raised concerns that the offer and sale of mTokens and DMG tokens was made without compliance with the registration requirements of the United States federal securities laws. We have begun negotiations with the SEC staff to resolve its investigation, and in an effort to reach a mutually agreeable resolution, we have concluded that an orderly wind-down of the project is best. In addition, we have taken steps to ensure that mToken redemption, including interest, is available to all mToken holders.

We are developing a plan to return all available DMG assets to DMG holders as soon as possible. As of right now, there is no token redemption program active. We will post through our usual social media channels and website once a redemption program is ready to be disclosed. Please be aware of scammers that are attempting to launch fake redemptions.

The SEC's investigation is ongoing and, at this time, we are unable to predict what the ultimate timing or outcome of the SEC investigation may be.
The obvious comparison is when the SEC first started noticing that ICOs were unregistered offerings of securities, in late 2017 — in particular, the administrative order against Munchee in November 2017.
Munchee shut down soon after the SEC called, and gave back all the investors' money. The SEC did not fine them. Which was quite nice of them, given what a comprehensive and detailed bludgeoning the administrative order was. The order served as a template for future ICO administrative orders. [SEC press release; administrative order (PDF)]
DeFi is pretty blatantly a security in the US — an "investment contract" under the Howey test. It's "a contract, transaction or scheme whereby a person invests his money in a common enterprise and is led to expect profits solely from the efforts of the promoter or a third party."
I've written previously of DeFi shenanigans like the Compound pump-and-dump:
Andreesen Horowitz and the founder together made up over 50% of Compound governance votes;
They voted to put in remarkable "yield" returns funded by venture capital, to pump the token;
The token was listed on Coinbase, which Andreesen Horowitz also has a share in;
Andreesen Horowitz dumped.
The ICO era was under a Trump administration SEC, with Trump-appointed Jay Clayton chairing the Commission. They were absolutely as free and easy as it got about crypto — and ICOs were still a shenanigan too far for them. I suspect Prof Gensler will not be nearly so lenient a chair.
As I said about Compound: the SEC needs to nail this, and the many similar shenanigans in DeFi. Here's to DMM being the first of many to come.
Your subscriptions keep this site going. Sign up today!