A new piece for Foreign Policy! James Palmer pinged me on Tuesday to write something explaining the recent meteoric price rise of Dogecoin. I spent a day procrastinating, then I started off with the Dogecoin section from Attack of the 50 Foot Blockchain,  wrote a tour de force in an hour on Wednesday and sent it in. He ran it with minor copyedits today. [Foreign Policy]
I'd like to particularly thank my Patrons — you're marvellous co-conspirators. In particular, Jonathan Rynd — I lifted "the worst of humanity" directly from him. And I think "the worst of humanity" is a simple and uncontroversial description of Ryan Kennedy.
I think James had way too much fun making the illustration: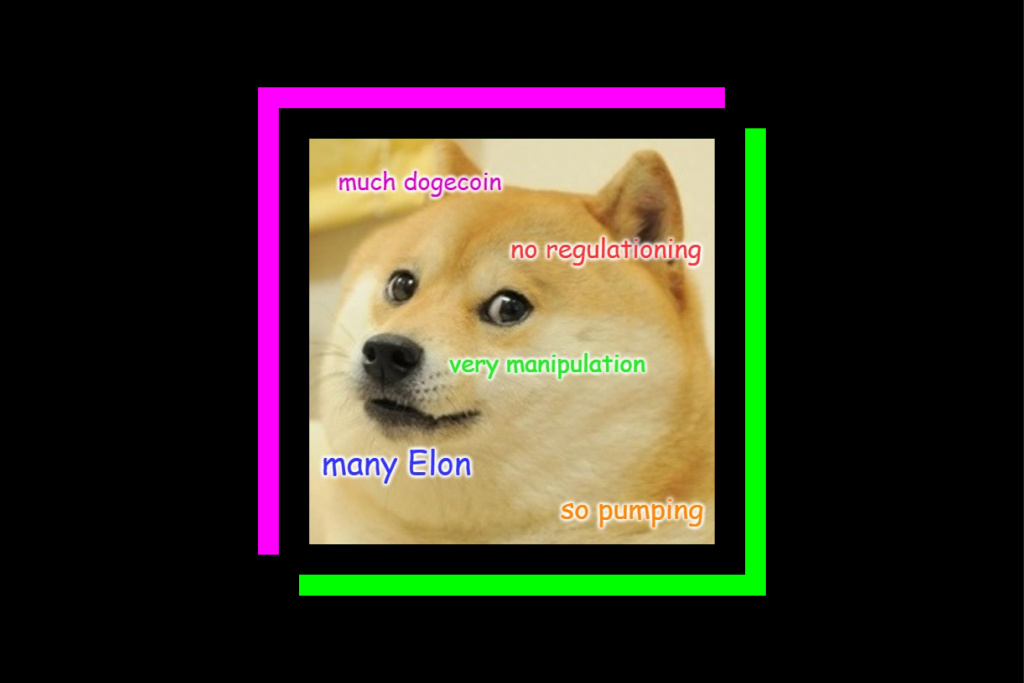 Your subscriptions keep this site going. Sign up today!