My first podcast for Libra Shrugged is with Paul Amery at New Money Review: "Why Libra was bound to fail." [Blubrry] You can play it in the page there, or download the MP3. [Blubrry, MP3]
(I recorded one with C. Edward Kelso the night before, but this one came out first.)
The first half talked about Attack of the 50 Foot Blockchain and my sceptical opinions of Bitcoin and cryptocurrencies, and the second half about Libra and CBDCs.
There's also a writeup of the interview on New Money Review. [NMR]
Paul also used this photo of me with my newly-arrived beautiful child, which I think I'll try to use for everything now.
If you have a podcast and would like to talk about Libra, please get in touch!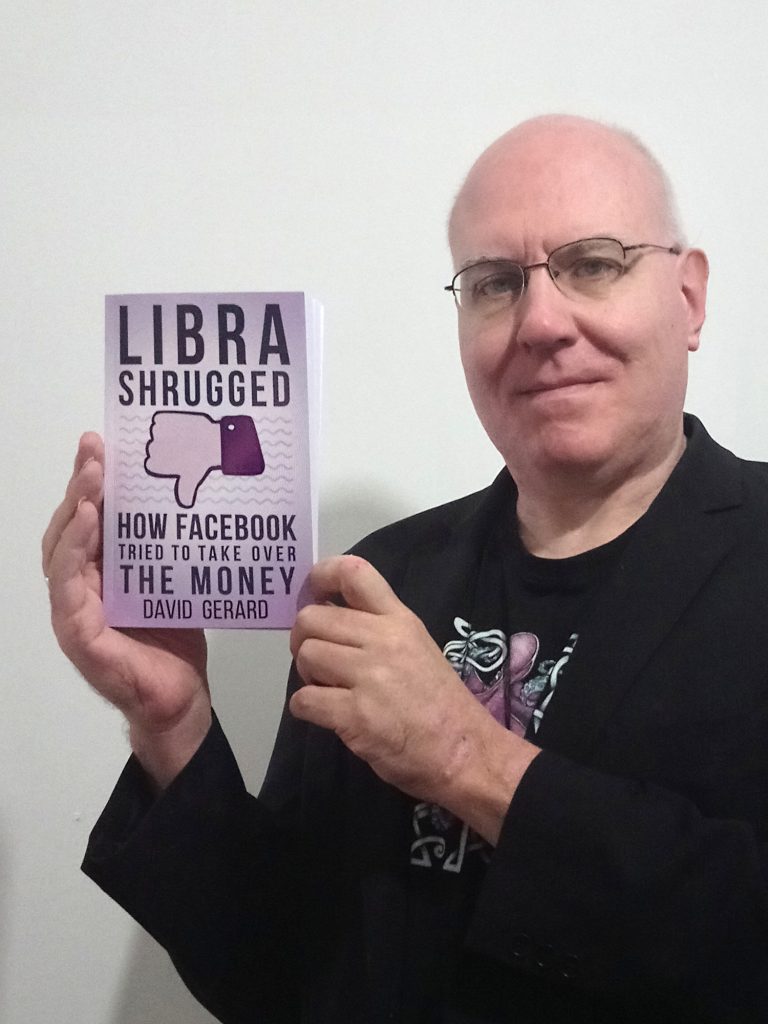 Your subscriptions keep this site going. Sign up today!