Here's my Foreign Policy piece on the Twitter Bitcoin scam from last night — Twitter Got Lucky With The Great Bitcoin Heist. [Foreign Policy]
I was about to head to bed last night, when three friends started furiously direct-messaging me about the latest crypto nonsense. (Please, feel free to ping me whenever crypto is on its nonsense again!) Around 10:30pm, James Palmer, my editor at Foreign Policy, messaged me, asking for the quickest possible piece. I said "yes" — if someone's offering me writing work, the answer is always "yes" — though the only thing I knew at that point was that it had to end "this is good news for Bitcoin."
I delivered the piece today around 6pm, and James beat my quickly-written ill-structured ramblings into article shape. My thesis is that Bitcoin is bank office poison — but Twitter could have been ended as a company last night, and they were lucky that this guy who got complete access to everything used it to … run a Bitcoin scam.
"This is good news for Bitcoin" ended up implied and in the second-last paragraph, but it's a pretty good example.
Also, I posted this a year ago last night, and it's evident my psychic powers are wasted on Bitcoin.
2009: first they ignore you
2010: then they laugh at you
2011-2019: then they keep laughing at you
2020: penis

— David Gerard 🐍👑 (@davidgerard) July 15, 2019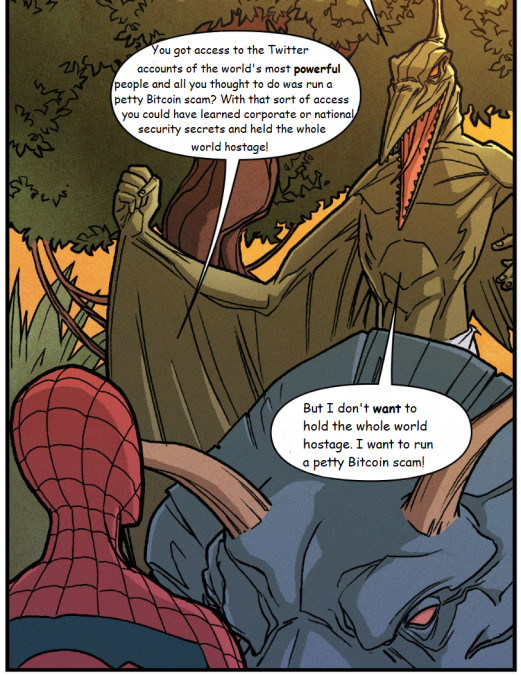 Your subscriptions keep this site going. Sign up today!