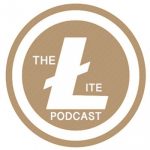 ECurrencyHodler and I had an argument on Twitter, and he said he wanted to do a talk with me. So we recorded a podcast on Monday, and it's just gone up!
We discuss Attack of the 50 Foot Blockchain, crypto economics, the end of the gold standard, what a currency is for, why I don't like Proof of Work, how bad normal people are with money, why ICOs are trash but will probably be around for a long time, and the attraction of private blockchains.
The Lite Podcast is usually 30 minutes, but I can talk forever, so this one's 50 minutes. Still within reasonable casual podcast limits!
Here's the page with show notes, and there's a download link there.
Your subscriptions keep this site going. Sign up today!