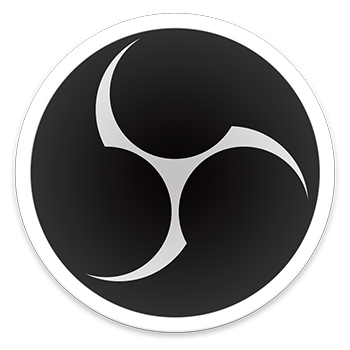 I posted last year asking how the heck to record Skype audio on an Android device, since my Samsung gadgets had the best microphones to hand.
Since then, I've obtained a headset with a half-decent microphone — a Jabra Evolve 30 II UC Stereo (£44 UK, or $79 US). You can hear its Skype quality on this podcast. So I'm using my Linux laptop for Skype now.
I tweeted a terrible way to record Skype … and @ertwro reminded me that Open Broadcaster Software was on Linux now!
I used this years ago to record gameplay videos on Windows with my daughter when she was tiny. She thought doing Let's Play videos on YouTube was the coolest idea ever when she was six. She's over that now she's eleven, of course. But her Animal Jam video was enough to convince her friend, also six, that Animal Jam was a great game she should play. So it did the job — crappy sound, fan noise and all!
Though my stuff has slightly higher quality requirements. Moderate gadget purchases to the rescue!
I remember that OBS Classic was a pain in the backside to use — finding the window, getting the video and audio to both work … but OBS Studio version 21 is vastly simpler for Skype audio:
Get a decent headset. Plug it into your Linux PC.
sudo apt install obs-studio (if you're on Ubuntu, Debian or a derivative)
Start Skype, start OBS.
Hit "Start Recording". When you're finished, hit "Stop Recording".
That's it. The resulting file is a FLV (Flash Video) with a 128kbps AAC audio track — easily extractable with ffmpeg on the Linux command line.
The easiest pointy-clicky way to extract the audio is VLC — go to Media → Convert/Save, select your source file, click "Convert/Save", pick "Audio – FLAC" as your profile, pick your destination filename, click "Start". If you want to get fancy and cleanly extract the raw audio stream without conversion, use this guide.
You'll probably be fine with AAC — but you can tell OBS to give you lossless audio by going to File → Settings → Output, and setting Recording Quality to "Lossless Quality, Tremendously Large File Size." The resulting file is an AVI. Note that this generates lossless video as well, and even a blank screen will be huge and chew up megabytes per second. (I haven't worked out how to tell it not to generate a video stream.)
OBS is also available for Windows, of course — and recording your FLV is the same, as is extracting the audio with VLC.
Your subscriptions keep this site going. Sign up today!